Joseph Parker to target WBO title instead of Anthony Joshua
By Richard Damerell
Last Updated: 03/10/16 10:39am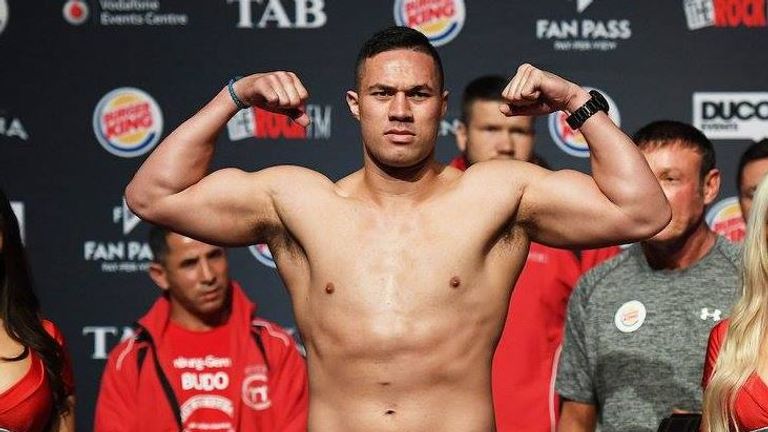 Joseph Parker's promoter has almost agreed a WBO heavyweight title fight as he waits to see if IBF champion Anthony Joshua will fight Wladimir Klitschko.
Promoter Eddie Hearn was considering matching Joshua with mandatory challenger Parker on November 26 but switched his sights to Klitschko after Tyson Fury pulled out of a WBA and WBO title defence against the Ukrainian.
Hearn is optimistic about reaching an agreement for Joshua-Klitschko and Parker's promoter Dean Lonergan has been negotiating an alternative WBO title fight against Andy Ruiz Jr, suggesting he has a '95 per cent' chance of reaching a deal with Top Rank supremo Bob Arum.
Fury is likely to be stripped of his WBA and WBO titles after failing a Voluntary Anti-Doping Association (VADA) conducted test and Lonergan is keen to stage New Zealand's first ever heavyweight world title fight in Auckland on December 10.
"Since Eddie is trying to secure Wladimir Klitschko to fight Anthony Joshua, we're not going to sit down here on our hands," Lonergan told Sky Sports. "We're going to pursue what we think is the best option for Joseph Parker.
"Right now, the way the cards are falling, Joseph Parker versus Andy Ruiz Jr for the WBO world title is the best opportunity we can see.
"But as Eddie continues to say, this situation is fluid and could change at any minute, because if you think back only a week ago, nobody thought that Tyson Fury wouldn't be fighting Wladimir Klitschko."
Parker needed just three rounds to stop Alexander Dimitrenko on Saturday and is the WBO's No 1 ranked fighter, with Klitschko listed at No 2 and Ruiz Jr at No 3.
Lonergan has pointed out that WBO rules state 'the two best classified contenders' will challenge for the title.
"We have agreed we can do the fight in New Zealand, we have agreed on a date and we're pretty close on getting the money down," he said. 
"It's just a case of waiting for Tyson Fury to be stripped and waiting for Eddie to make that deal with Anthony Joshua versus Wladimir Klitschko.
"I think they will make that deal, but it just won't be for the WBO heavyweight title. You guys need to read the rules to find out what can and cannot happen.
"Eddie will need the magic of Harry Potter, if he thinks that fight will be for the WBO belt."