Gamal Yafai is "devastated" after being forced to pull out of his second Commonwealth title defence on Saturday due to a severe ankle injury.
The super-bantamweight champion was preparing to take on Sean Davis in Birmingham's Barclaycard Arena, live on Sky Sports, only to tear ankle ligaments after a freak training accident


Yafai (10-0-KO4) turned his right ankle doing speed work on Friday and despite constant physio over the weekend, confirmed that he will not be able to defend his strap as chief support for Sam Eggington and Frankie Gavin's local showdown.
He told Sky Sports: "I am devastated.
"I was in the gym doing speed work with Kal and we were doing this box jump thing and I went over on my ankle. It was the worst pain ever but we've got CCTV cameras in there and looked at it afterwards and it looked so bad, I was lucky it didn't break.
"It was horrible. I was struggling to breathe it was that bad. It swelled up massively straight away, into two balls. I went to the physio straight away and luckily got a scan around 7pm and found out then that I'd torn some ligaments. Then I had him working on it all weekend, trying to get the bruising and swelling down so I could fight on Saturday.
"I tried anything and everything. We kind of knew I wasn't going to make it, but went to see the physio, 5pm on Sunday, and that's when it was confirmed.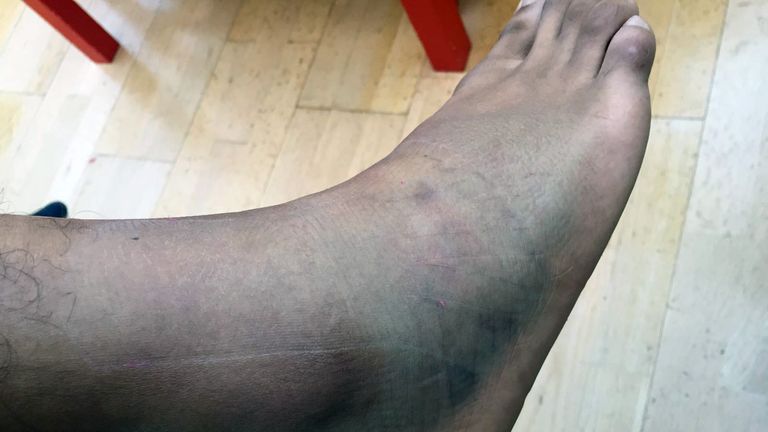 "But even then, I went to bed last night hoping and I was just hoping I'd wake up this morning and there'd been a miracle. But there was no chance as soon as I woke up.
"I've got to make weight, I've got to train, so I tried everything. Even if we'd had an injection, there is nothing we could do about it until Saturday. I'd have had to leave it alone, not do anything, and that might not even have worked."
Yafai has been treated by Poora Singh, who works with golf's PGA European Tour and was part of the support team for Team GB's athletics squad this year, but is still waiting for the swelling and bruising to go down.
The 25-year-old's elder brother Kal is expected to be fighting for a world title before the turn of the year while younger brother Galal fought for Team GB at the Rio Olympics.
He said: "Now I am just waiting for it to settle down, so I know how long before I can get back training, never mind get in the ring.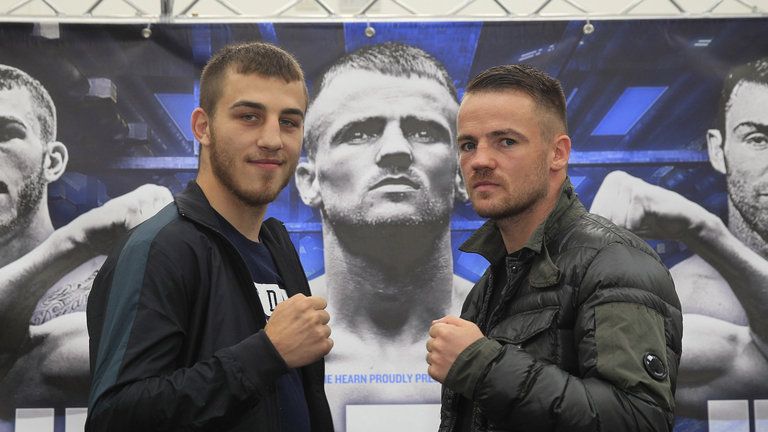 "It's a big show in Birmingham, I'd sold a few tickets. That last fight I had on Sky was in Birmingham when I won the Commonwealth title and it gave me good publicity and I was confident this would kick me on again, beating Sean Davis and looking good.
"It is the worst feeling I've had in my career. I know I will come back and want to fight before Christmas if I can, but right now I am heartbroken."
Watch Sam Eggington v Frankie Gavin live on Sky Sports 2, from 8pm on Saturday.
You can watch Liverpool v Man Utd, plus England's tour of Bangladesh and the US Grand Prix on Sky Sports. Upgrade now and enjoy six months at half price!