Kal Yafai will fight for the WBA super-flyweight title on December 10 after comfortably stopping Johnson Tellez on Saturday.
The unbeaten Birmingham star was a late addition to the undercard of Sam Eggington and Frankie Gavin's all-Birmingham welterweight scrap and he quickly got rid of his outclassed Nicaraguan opponent.
The 27-year-old landed a brutal left hook to the body in the fourth that was enough to finish the fight and immediately after, promoter Eddie Hearn confirmed that he will next be challenging WBA champion Luis Concepcion on December 10.
Speaking to Sky Sports, Hearn said: "It's all officially done, Kal Yafai will challenge Luis Concepcion on December 10 on the undercard to Anthony Joshua.
"It's been difficult finding a match for Yafai, but he wants to get in the mix with the best now. Now it's time to find out if he is the real deal."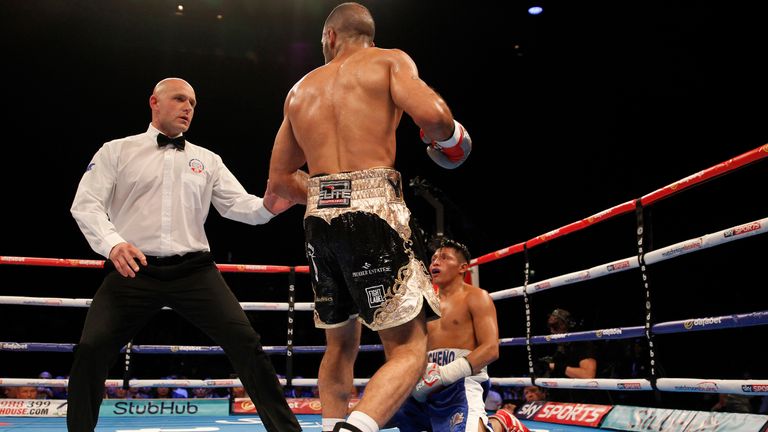 First Yafai had to get past Tellez and he started the fight in now familiar fashion, marching forward and digging some spiteful shots to the body.
The local favourite found his range and sharpness early on and his fast left and right hooks continued to rock the head of the Nicaraguan as he worked behind a stiff left jab.
Tellez cut a frustrated figure and he charged in dangerously with his head towards the end of the first. Yafai was lucky to not be cut which would have been the last thing he needed ahead of his imminent title shot.
The vicious hooks to the body continued to land cleanly in the second round and Yafai started to plant his feet and land some cutting uppercuts as the Nicaraguan tried to tuck up and ride the shots.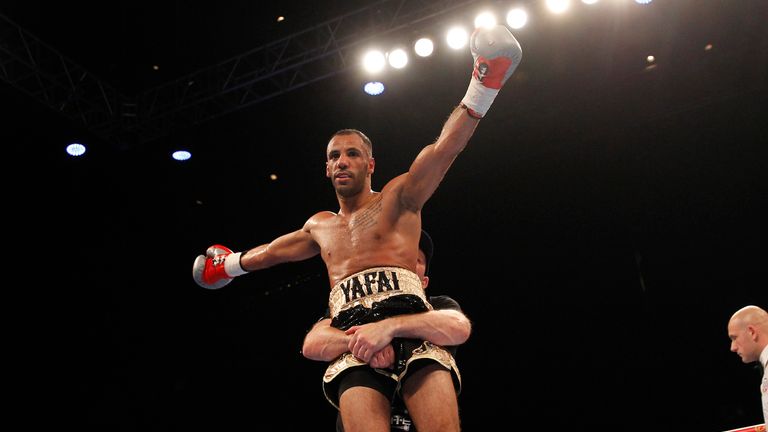 The sharpshooting continued and a left hook to the body in the fourth saw Tellez fall to the canvas and eventually be counted out.
After the fight, Yafai said: "It was good to get a few rounds in and Tellez lasted well.
"Now I have the big fight and Concepcion is a great fighter, a two-weight world champion and it has the recipe to be a great fight.
"I want to show my skills. He will come forward, but I'm looking to put on a show and do a good job on him."