Tony Thompson is eager for a third fight against David Price in Liverpool
By James Dielhenn
Last Updated: 03/11/16 5:20pm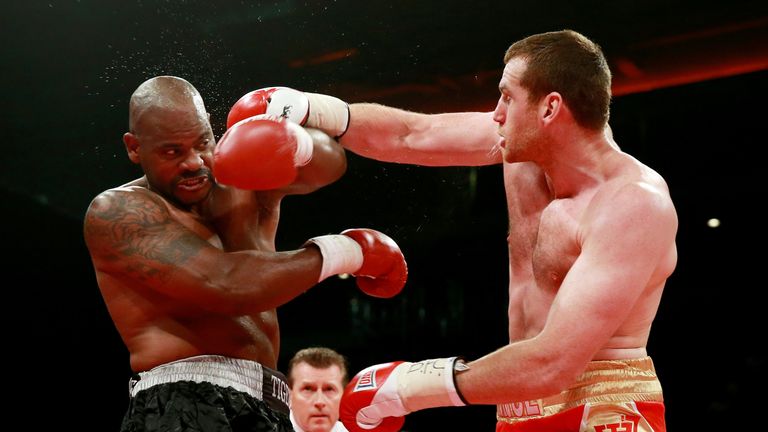 David Price has been offered a chance to redeem himself by the opponent who beat him twice, Tony Thompson.
The Liverpool heavyweight's 15-fight undefeated record came to a shuddering halt in his hometown three years ago, when American veteran Thompson handed him back-to-back knockouts.
Thompson, now 46-years-old, believes he could dish out a third loss to Price despite his disadvantageous age because he has attributes that "you can't teach".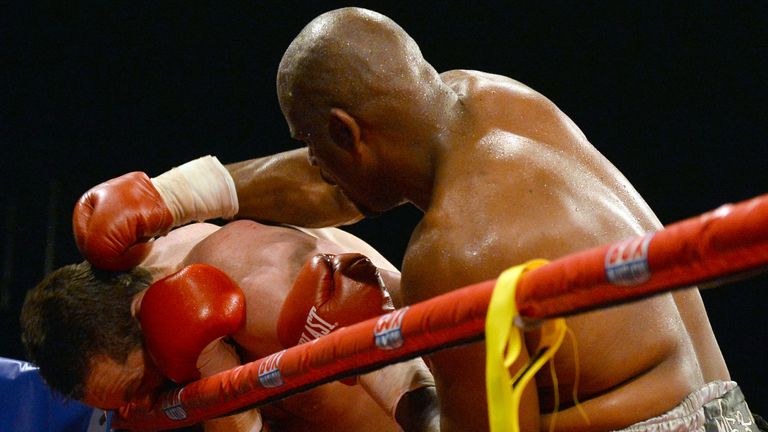 David is just an athletic, talented guy that tries to fight. He probably should have taken his talents to basketball.
Tony Thompson
"He can't do nothing with his career until he gets this demon off his back," Thompson exclusively told Sky Sports.
"I would love to come back to the UK, whoop [someone], make people laugh, then get myself back on a plane and go home.
"Let me say this - I've always thought highly of David. His skill-set, his power, his athleticism were A1 - he had it all. But what he doesn't have, you can't teach. You just have it, you feel me?
"Are you a fighter? I'm a fighter. David is just an athletic, talented guy that tries to fight. He probably should have taken his talents to basketball.
"He's younger, stronger, faster but, as everybody saw in the second fight when he knocked me down, I got up and looked him in the eyes then [whooped him]. That's a fighter.
"He turned his back and cried on the ropes. That's the difference - other than that, he has me in every category you can imagine from age to speed to power."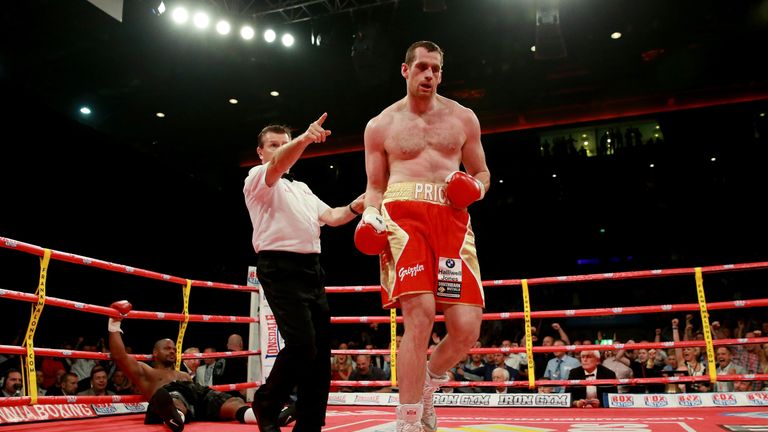 Thompson notoriously failed a drugs test in the aftermath of his two knockout wins against Price, as did Erkan Teper who is the only other fighter to defeat Price.
But Thompson has continued to maintain that his positive test was not the result of intentional cheating.
"[Price] should be ashamed of himself, actually," Thompson said. "To moan about a medication I was taking for high blood pressure? There was no athletic advantage.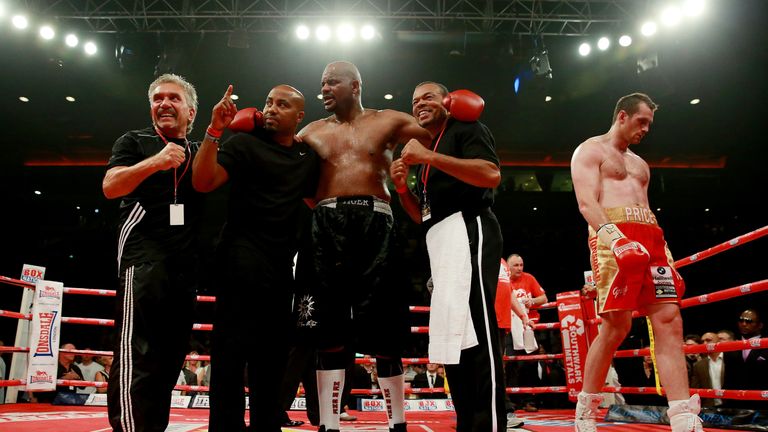 "There's no monkey on my back. But I want to [whoop him] out of sheer principle for him telling people that I only beat him because I cheated.
"Everybody saw my body in those first two fights - I have the worst body in the heavyweight division! I've got an everyday man's body! That means my body is not made up by a bunch of things. I bring what I've got into that ring. He should be ashamed for not giving me my props."
Thompson twice lost world title fights to Wladimir Klitschko before boxing Price, and is more recently coming off consecutive defeats to Malik Scott and Luis Ortiz.