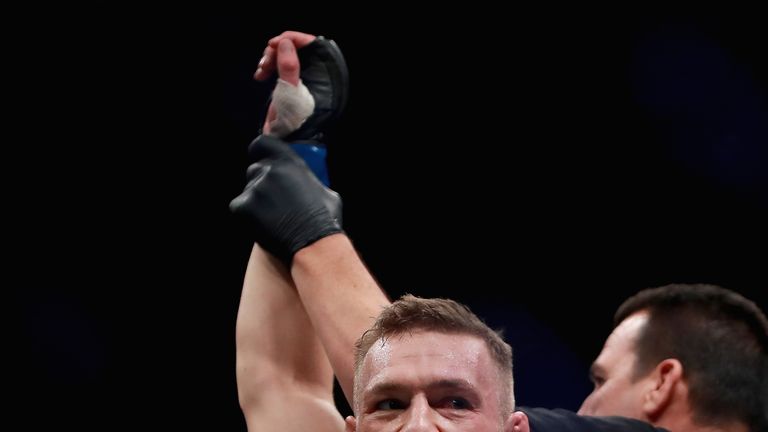 UFC champion Conor McGregor continues to call out Floyd Mayweather and attempt to lure him into a bout.
The UFC star has long been linked with a clash with retired boxing legend Mayweather (49-0-KO26), who officially brought the curtain down on his career in September 2015 with a points win over Andre Berto.
Mayweather previously claimed McGregor was the only name he would ever consider returning for, but admitted in September he had given up on trying to arrange a show-stopping fight with the two sides apparently unable to agree terms.
And he this week scotched talk of a rematch with Manny Pacquiao and said he had no desire to return to action.
"A lot of fighters in the sport of boxing may want to retire, but they have to fight because they have to. I don't have to fight," he told USA Today.
"I made $300m for fighting Pacquiao. I'm OK. Like I said before, I'm happy with my position. Once again, the money don't make me; I make money. I'm well off. I make smart moves, and like I said before, I'm happy with where my career went."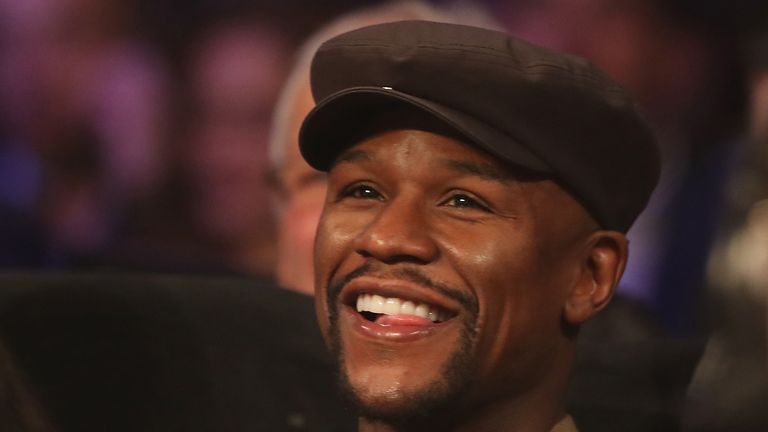 But in a video published by TMZ, McGregor called Mayweather "afraid" and said he was demanding $100m for a showdown between the two during an appearance in a New York nightclub on Tuesday.
"As far as real fighting - true, pure unarmed combat - Floyd don't want none of this," he said.
"I want the $100 million cash to fight him in boxing rules because he's afraid of a real fight." 
McGregor is flying high after last week's knockout win over Eddie Alvarez, which made the 28-year-old a titleholder of two UFC belts.
Mayweather, 39, accumulated a flawless record during a 19-year career that produced world titles in five weight divisions and earnings in excess of $800m.
Upgrade to Sky Sports now to watch Man Utd v Arsenal this Saturday and get the first six months half price!