Daniel Jacobs vows to punish Gennady Golovkin's mistakes in their world title unification fight
By Richard Damerell
Last Updated: 19/12/16 4:52pm
Daniel Jacobs has vowed to expose flaws in Gennady Golovkin after they finally agreed to a world title unification fight next year.
Following prolonged negotiations, the unbeaten Kazakh announced on Twitter that he will battle Jacobs at Madison Square Garden in New York on March 18, with the WBA 'super', WBC and IBF middleweight belts at stake.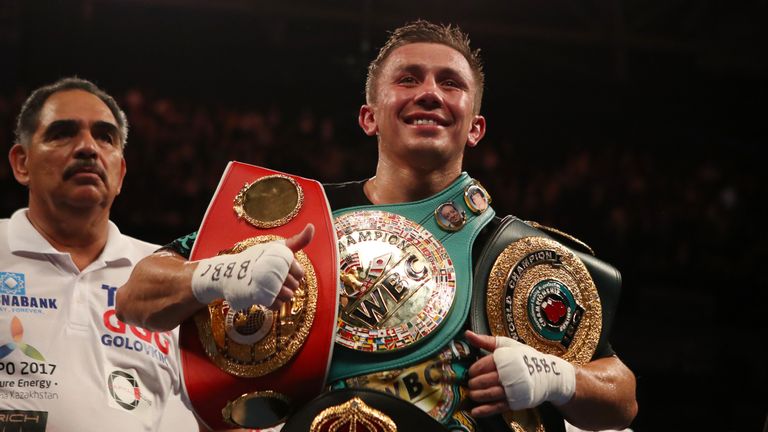 Golovkin holds a fearsome record of 33 knockouts in his 36 wins, but his American opponent insists he has spotted a number of weaknesses in 'GGG'.
"I'm making sure I bring the best me to the table, because I definitely see a lot of flaws in his game and I definitely see me capitalising," Jacobs told Boxingtalk.com.
"Obviously, there's risks to that because of his power, but this is boxing and anything can happen. We have to play our cards right, we have to adjust when necessary and we have to execute the game plan.
"It's the basics. He doesn't really have a great defence and my speed enables me to elude a lot of punches, my power allows me to hurt guys."
Jacobs has overcome cancer to win the WBA title and is confident he can continue his remarkable success story with an upset win over Golovkin.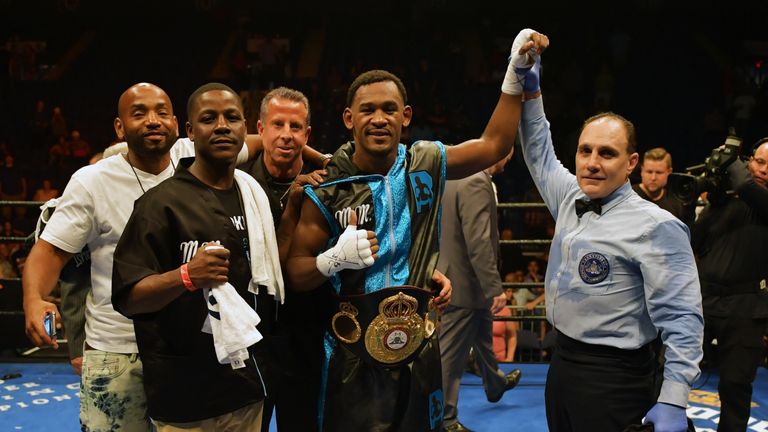 "This is the biggest challenge of my career and I would want to go in there as the underdog, because you're right, it does give you that extra motivation," said the 29-year-old Brooklyn man.
"Throughout my whole life I've always been the underdog, coming from where I come from, being raised in the conditions I was raised in, overcoming what I've had to overcome, my life has been full of challenges.
"This is the pinnacle of my career as far as challenges and I couldn't be happier, because I feel like it's happening at the perfect time."
Upgrade to Sky Sports now and get six months half price