Badou Jack says he does not want to hear any excuses when he snatches James DeGale's IBF super-middleweight title away from him this weekend.
WBC champion Jack (20-1-2) performed a workout in front of the media at Brooklyn's Gleason's Gym on Wednesday, ahead of Saturday night's eagerly-anticipated unification clash with DeGale, live on Sky Sports 1 HD.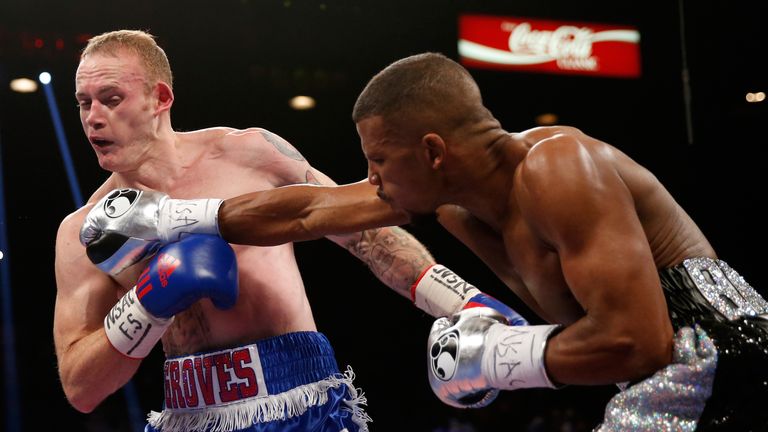 And despite admitting he rates DeGale highly, Jack has vowed to disappoint UK fight fans by beating the 2008 Olympic gold medallist at the Barclays Center this weekend.
"I'm going to win the fight, no matter what it takes," Jack told Sky Sports News HQ.
"I know it will happen. I love the UK fans - I've got a lot of fans in the UK - but I'm sorry, it's nothing personal, it's business and I have to beat him.
Live Fight Night International


"I rate him as a great fighter. His herky-jerky style might not be so pretty, but he's an Olympic gold medallist. He's gone to people's hometowns and deserves more credit than he gets, because he is a great fighter.
"I want him to be in the best possible shape so we can put up a great fight for the fans and after the fight I don't want to hear no excuses."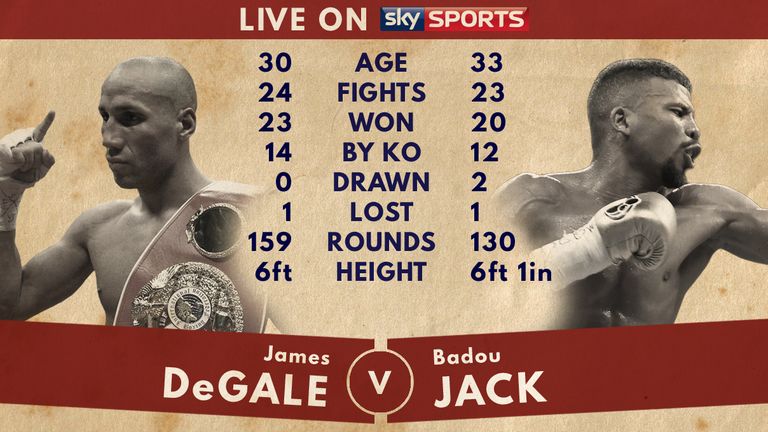 Both fighters have only tasted defeat once in their professional careers and DeGale (23-1-0) is convinced he has done the hard yards to ensure there will not be another loss on his record this weekend.
"I'm in fantastic shape and I'm feeling great. It's been a long camp and I just can't wait to get in there now," he said.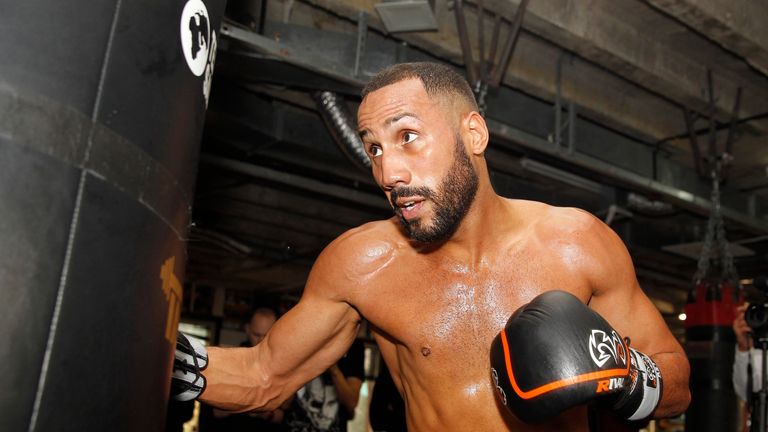 "This camp and the way I'm feeling now reminds me of when I won the world title in Boston, but this is champ v champ and there's a lot on the line.
"I've done all the hard work. Mind, body and soul, I feel great. I've whipped myself into fantastic shape after putting myself through hell.
"I'm over the moon, I'm really pleased with myself and I'm just ready to go now."
Badou Jack v James DeGale is live on Sky Sports 1 HD on Saturday night from 2am.