Lawrence Okolie targets cruiserweight titles after signing with Matchroom Boxing
Last Updated: 18/01/17 12:42pm
Lawrence Okolie hopes to become Britain's best-ever cruiserweight after signing a promotional deal with Matchroom Boxing.
The 24-year-old is continuing his remarkable rise by turning professional as he was inspired to take up boxing after watching Anthony Joshua win the gold medal at the London 2012 Olympics.
Okolie initially wanted to lose weight, but the former fast food worker has excelled during his short spell in the sport and earned a spot in the British Lionhearts World Series of Boxing team before taking gold in the AIBA European qualifier in Turkey.
He reached last summer's Rio Olympics, suffering defeat to eventual bronze medallist Erislandy Savon, and has big ambitions after joining the paid ranks.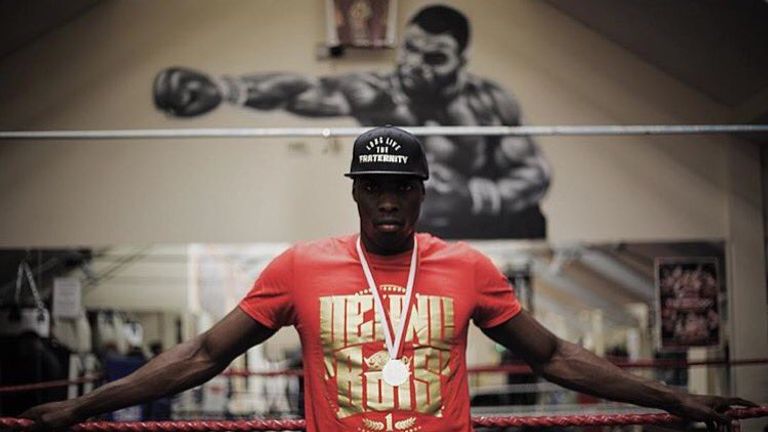 I want to have six to eight fights in 2017 and I'll be looking to get six to eight knockouts - I mean business.
Lawrence Okolie
"I want to be the best cruiserweight that Britain has seen," said Okolie. "David Haye has done great things, so has Johnny Nelson and many others, but I want to cement my legacy, have my name go down in history and maybe follow Haye by winning the heavyweight crown too.
"I want to get some excitement going in the division, not just from the fans but also have other cruiserweights training hard and wanting to fight me, because I want to be in great and exciting fights. I want to have six to eight fights in 2017 and I'll be looking to get six to eight knockouts - I mean business."
The Londoner admits there will be expectation on his shoulders after he fought at the Olympics, but is confident he can prove himself as a successful role model.
"Even though I've only had 26 fights, people are going to say that I should be able to beat everyone because I've been to the Olympics," said Okolie. "There's pressure there but it'll bring the best out of me - even if people expect me to win, because then I will want to win in style and make a statement.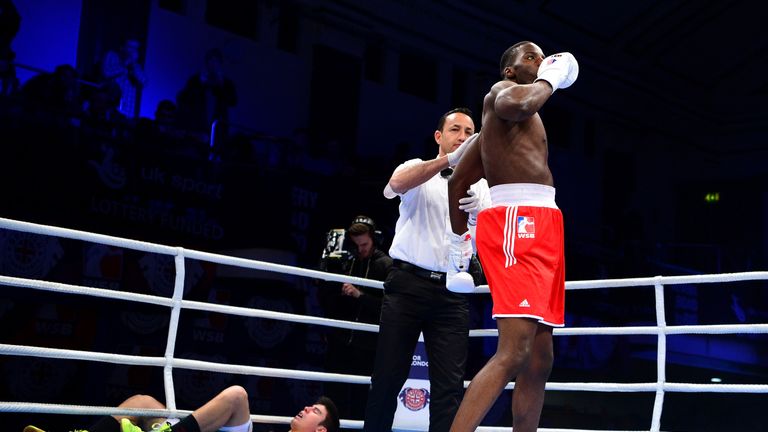 "I went into the gym the day after Anthony won gold and I went into McDonalds and told them that I wanted to concentrate on boxing, so I cut my hours and eventually stopped working there.
"I have a lot of self-belief but there's always that shadow of doubt there that, 'can you do this?' The answer is always yes but the question is there.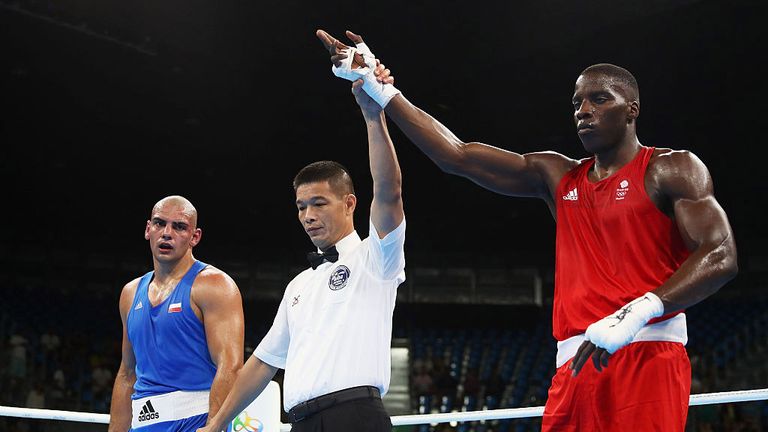 "Getting thrown in at the deep end is something that works for me as if I know that I am going to win, I can go through the motions. But if the pressure is on, there's a big crowd, it's a must-win, that's when I produce my best.
"Outside the ring, I want to be a role model in Hackney and show people there that if you work hard and believe in yourself you can achieve a lot."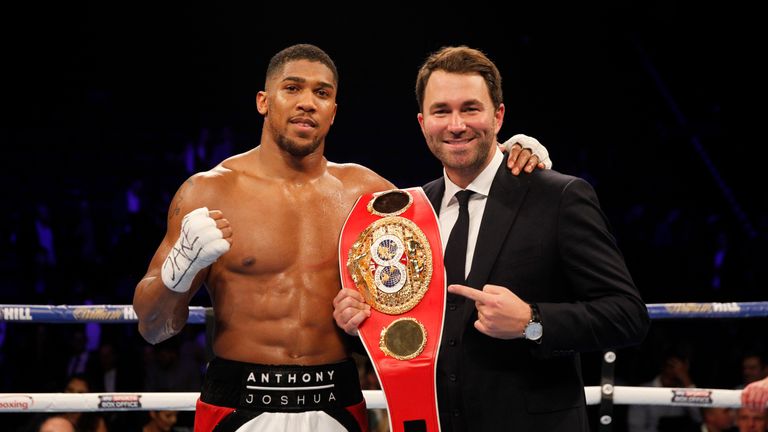 Matchroom Boxing promoter Eddie Hearn said: "I am delighted to welcome Lawrence to the team.
"Lawrence is the first Team GB Olympian to turn over and I think he has a huge future in the cruiserweight and heavyweight divisions.
"Lawrence has all the attributes to become a star inside and outside the ring, and we will announce his debut fight next week.
"He will box eight times in his first year on the biggest shows all over the country. It's official - Okolie's out the cage!"