Miguel Berchelt beats Francisco Vargas to win WBC super featherweight title
By Dev Trehan
Last Updated: 29/01/17 9:25am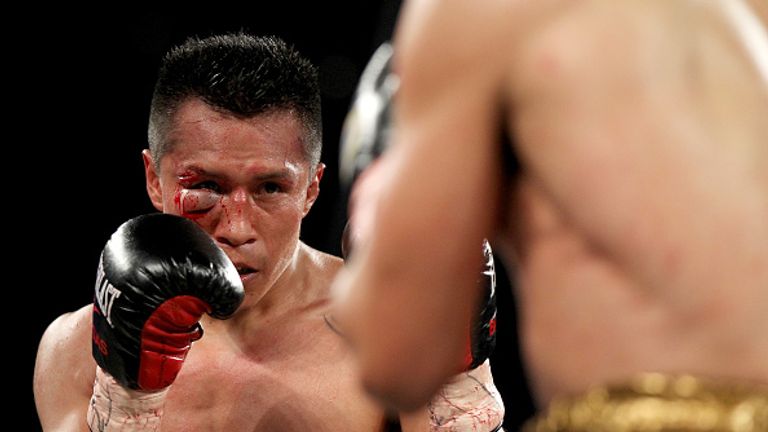 Miguel Berchelt dethroned previously unbeaten Francisco Vargas on Saturday, stopping him in the 11th round to seize the WBC super featherweight title in a showdown of Mexican rivals.
Referee Raul Caiz halted the bout 2.19 into the 11th round after a bloody cut over the left eye of Vargas left the champion unable to see or stop the triumphant challenger.
"Francisco Vargas is a great champion. When he's hurt he throws a lot more punches. He's got a lot of heart," Berchelt said.
"But I came here to win. I came here to show I have heart. I came here to be the champion.
"This is what I always wanted," added Berchelt, who improved his record to 31-1 with his 10th consecutive victory.
"I'm young. I'm hungry. I wanted to be a world champion. Now I have the belt on my waist and it feels the best."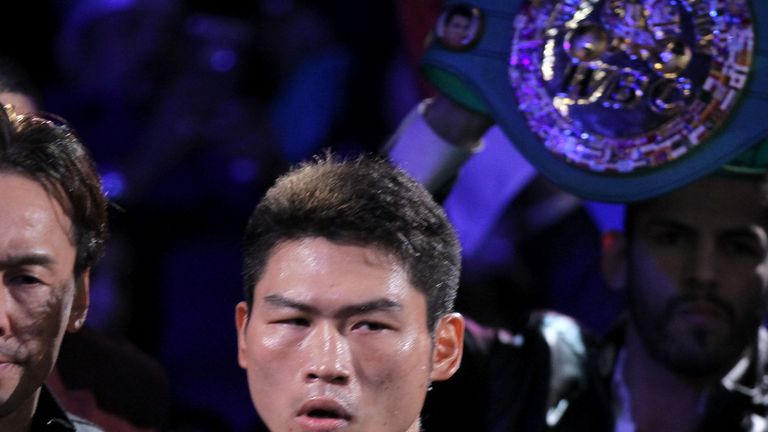 Japan's Takashi Miura, who lost the title to Vargas 14 months ago, knocked out Mexico's Miguel Roman 53 seconds into the 12th round on the undercard at Indio, California, to become Berchelt's mandatory title challenger.
Berchelt, fighting outside Mexico for only the second time, repeatedly connected with punishing left hooks in the second and third rounds. His hard rights to the head in the fourth again slowed Vargas, opening cuts over both eyes in the exchanges.
Going past the sixth round for the first time in his career, Berchelt kept up the intensity. Caiz and ringside doctor Paul Wallace checked Vargas in the ninth and 10th rounds and allowed him to continue.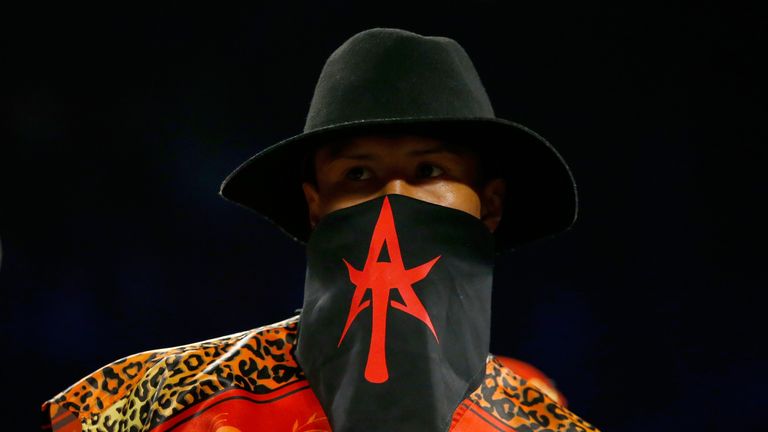 Blood began flowing freely from the gash over Vargas's swollen left eye in the ninth and by the 11th was more than the champion could overcome.
"The cut was a big problem. It wouldn't let me do what I wanted," Vargas said. "I was never going to stop. I was always going to fight. I'm a warrior. I fight until the end.
"But it was just the blood. I couldn't see. I wasn't able to fight."