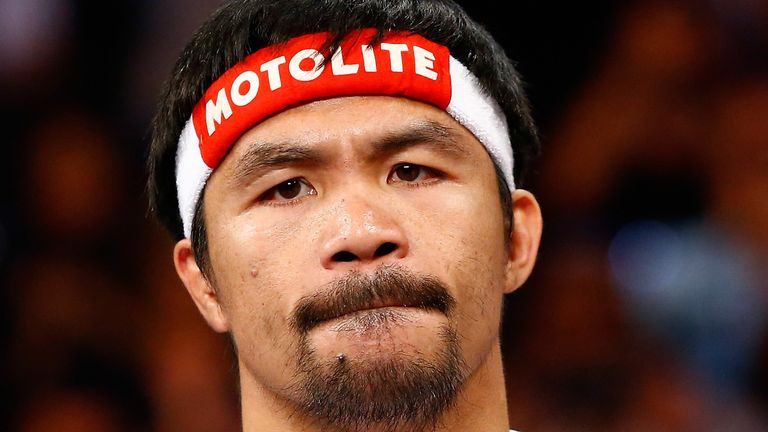 Manny Pacquiao's promoter Bob Arum says he is no closer to agreeing a fight date with Amir Khan's camp.
Both fighters tweeted confirmation that the contest will take place on April 23 but that date is now in doubt and Arum says even May might not be possible.
"The point is that this is all so premature," Arum told ESPN. "But Manny is not going to fight in April. I don't even know if May is feasible. I haven't even talked to Manny.
"All it is right now is a discussion. It's like somebody saying, 'Hey, let's build a new stadium for the Raiders in Las Vegas.' You can say anything, but we're a long way from it being done."
Arum did, however, confirm that he has spoken to Pacquiao's advisor Michael Koncz to discuss the possibility of holding the fight in the United Arab Emirates.
"We had a nice meeting, but there's a lot of work to do before anything materialises," Arum said.
"A lot of work. As of now, other than the fact that Michael and I are on the same page as far as the fight not happening in April and that we hope to make something happen, who knows? I have absolutely nothing to report definitively."
New customers: Grab a NOW TV Sky Sports Month Pass for £20pm for the first two months and catch a blockbuster period of live Sky Sports action. No contract.