Peter Fury says his nephew Tyson will soon be back in the heavyweight mix and thinks the division is missing the former champion.
Fury senior also trains Tyson and told Sky Sports News HQ that a fight between his charge and man of the moment Tony Bellew would be an "exciting prospect".
Tyson Fury has not fought since beating Wladimir Klitschko to claim the unified heavyweight title back in November 2015.
However, he was subsequently stripped of the IBF belt and gave up his other titles for medical reasons, before having his licence suspended by the British Boxing Board of Control.
The Board has been clear the suspension remains in place but Fury has revealed that he is planning to return to action in May.
Peter Fury told Sky Sports News HQ he is confident his nephew will be back in the ring at some point.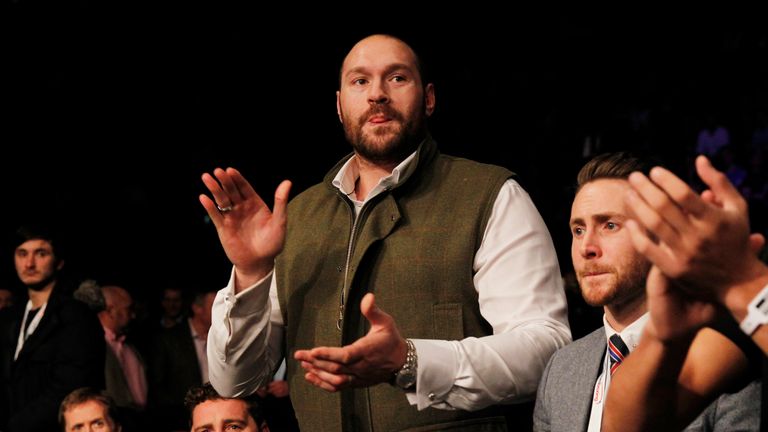 "He has got a few things to sort out," said Peter Fury.
"But he has said he's coming back, so he's going to be back in the mix.
"There's nobody out there that speaks like him, acts like him, or anything else.
"They complain when he's around and, when he's not around, they want him back. You can't win.
"Tyson is already a unified world champion, so he has already stated his mark."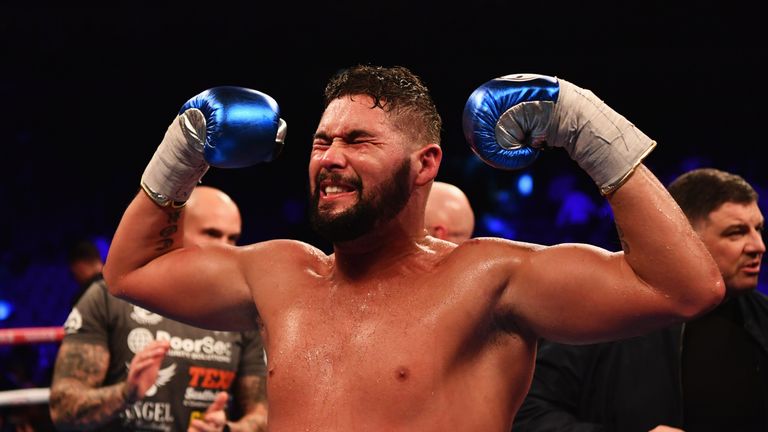 Bellew is one of the hottest names on the heavyweight scene after his upset win over David Haye in an epic fight on Saturday.
Peter Fury thinks a fight between Bellew and Tyson Fury would entertain boxing fans.
"I think it would be exciting," he said. "It would be a local derby, wouldn't it?
"It would be good."
Watch Anthony Joshua vs Wladimir Klitschko from Wembley Stadium, live on Sky Sports Box Office, on Saturday, April 29.