Wladimir Klitschko gained more respect through one unsuccessful effort at Wembley Stadium than through a decade of dominance. Sky Sports pay tribute to a great champion…
'The man who killed boxing' became the man whose presence helped to sky-rocket boxing onto a bigger platform than ever before in Britain. The result against Anthony Joshua did not go Wladimir Klitschko's way, but in defeat the old warhorse was finally afforded the grandiose occasion that his long reign as world champion deserved.
For too long, the Ukranian's vice-like grip on the heavyweight division and its various championships was perceived as having a negative impact on the sport as a whole. The generation that yielded Mike Tyson, Evander Holyfield and Lennox Lewis had petered out and their replacements were two towering brothers from behind the Iron Curtain whose appeal didn't resonate with the American consumers.
Somehow as the balance of power changed, coinciding with a lull in boxing's overall popularity, the acknowledgement of Klitschko's evolution was forgotten. A previously vulnerable young contender repeatedly recovered from setbacks to mould himself into a hulking, robotic force that reigned as world champion for nine years. In the eyes of too many, it was a period that lacked thrills.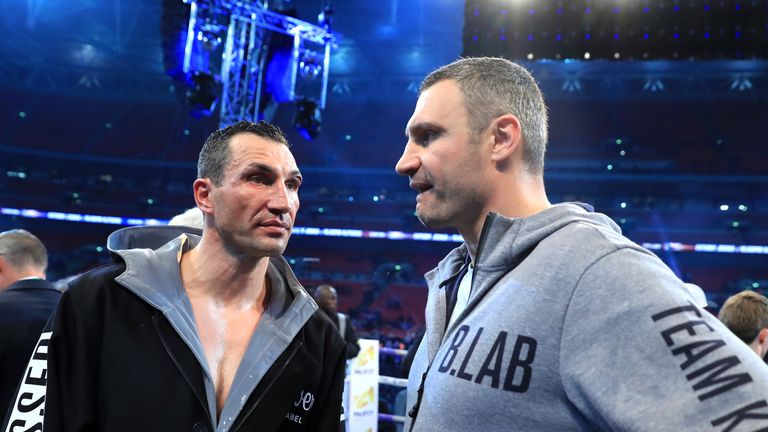 And perhaps, the muted responses to Klitschko's dominant reign sapped his desire to excite. There were plenty of knockouts along the way (53 in total) but frustratingly defensive performances, such as the one that accounted for David Haye in 2011, became the norm.
Drooling fans yearning for the chaos of Tyson's era were left blasé by Klitschko and his PhD, a handsome and well-spoken replacement in any of the four languages which he speaks fluently. Throw in his penchant for playing chess and his humanitarian commitments, and the heavyweight division was deemed to be in dire straits.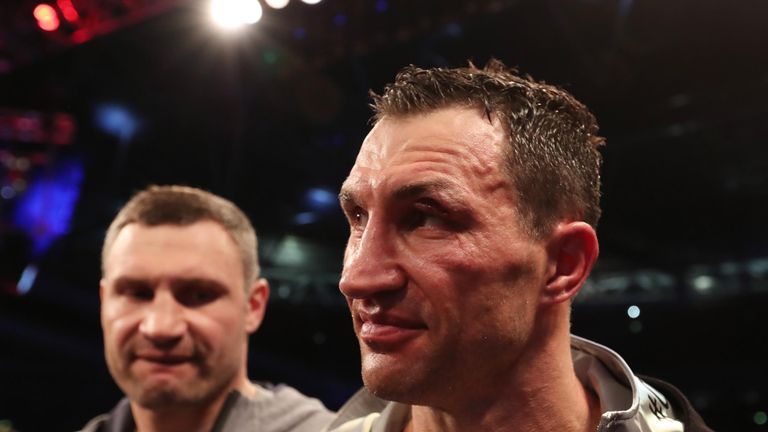 The end of his 11-year unbeaten run and his nine-year championship reign at the hands of Tyson Fury signalled the arrival of a new, younger generation who could bring the drama back. Fast forwards 17 months, and it was the presence of the iconic Klitschko that enabled Anthony Joshua to headline the first major occasion of his own career.
Joshua's popularity, of course, made him a natural fit for the national stadium and its 90,000 capacity but only with the right dance partner. Suddenly Klitschko, largely ignored in his prime, was the catalyst for the biggest night in British boxing's history at the princely age of 41. Like a classic rock band whose greatest hits sell better than their finest LPs, Klitschko's largest platform arrived when he might have already retired.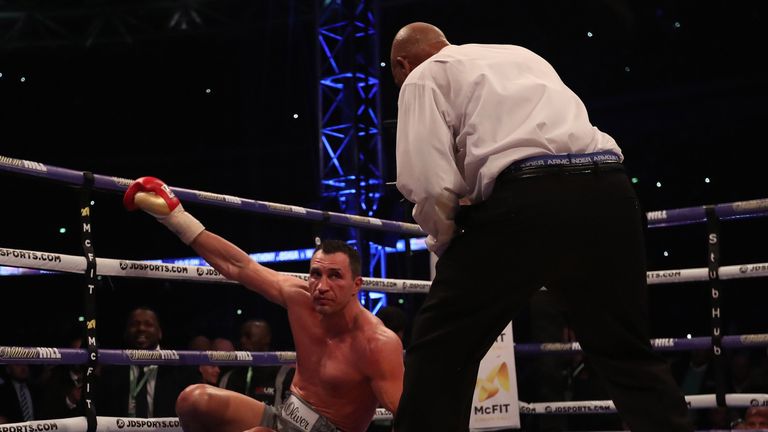 His charm in the week prior was a reminder that class still has its place in the most visceral of sports; he spoke of geopolitics and charities rather than overturning tables and hurling insults. The only spite he showed was intelligent jousting centred around reminding Joshua of his seniority.
Then the bell rang, and Klitschko produced the performance that might ultimately be the most memorable of his 69-fight career. Within seconds he forced Joshua to become a back-foot counter puncher. The wary approach that Klitschko showed against Fury was gone; his left hand was relaxed as a jab and a disguised hook, and his powerful straight right rediscovered the accuracy it had 10 years ago.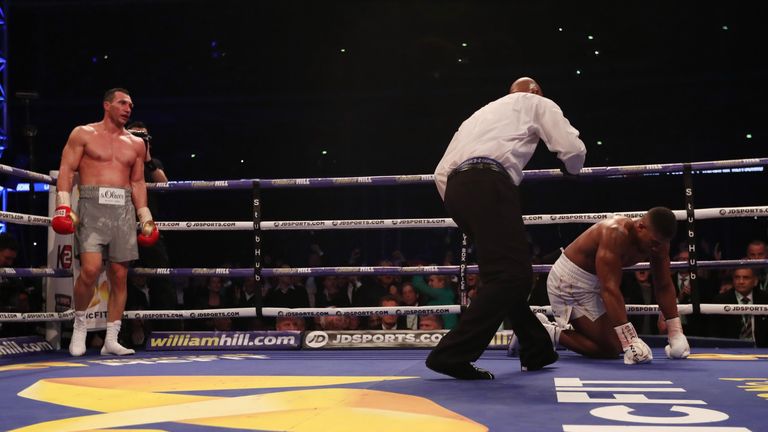 Most impressively, the veteran clambered off the canvas when faced with the difficulty that Joshua's 18 previous opponents had succumbed to. He could have been forgiven for staying down like everybody else did, but Klitschko wasn't ready to quit on this fight or on his career. To absorb the uppercut that led to his demise was freakish, particularly for a 41-year-old.
Ultimately, when his bloodied face stared out at the abyss as a defeated man he was afforded the sort of warm and affectionate reception absent during his heyday. It was an appreciation of everything that he had given, and everything he had forced Joshua to respond with. His last responsibility was to elevate Joshua onto a bigger stage than he ever stood on himself.