Wladimir Klitschko has hinted he will continue his boxing career after his world title defeat by Anthony Joshua at Wembley.
The 41-year-old Ukrainian shared an epic heavyweight clash with Joshua on Saturday night, which saw both fighters climb off the canvas before Klitschko was stopped in a dramatic 11th round.
In the aftermath of his defeat, Klitschko admitted he was interested in a rematch with Joshua, and suggested he intends to fight again in a recent tweet.
Tom Loeffler, part of Klitschko's K2 management group, confirmed the inclusion of a rematch clause in the contract and speaking on Saturday, Klitschko told Sky Sports: "Of course, we have it in the contract, I'm right now interested.
"Analyse what the heck has happened.
"I did enjoy the night as well as you. I wish I would [have] raised my hand instead of being someone that didn't make it and win the titles back.
"But congratulations to Anthony, he got up, he fought back, and he won the titles."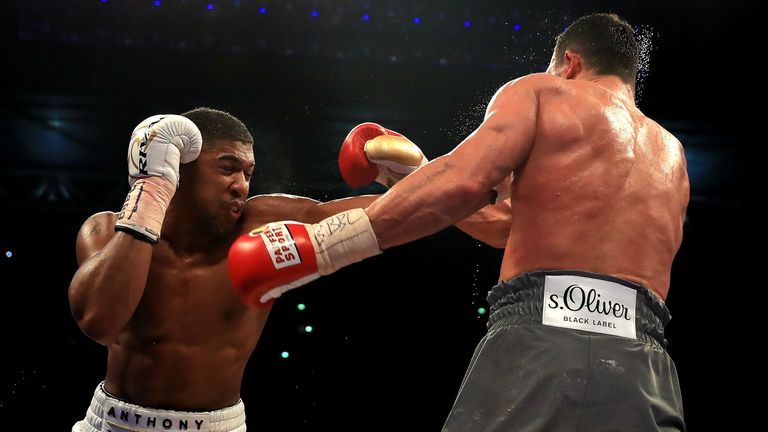 Joshua expressed his respect for Klitschko after their exciting battle and insisted he would consider a second fight.
"I don't mind fighting him again, if he wants the rematch," said Joshua in the post-fight press conference. "Big respect to Wladimir for challenging the young lions of the division.
"It's up to him, I don't mind. As long as Rob (McCracken, Joshua's trainer) thinks it is good I'm good to go."