WBA confirm heavyweight Shannon Briggs's positive test
By Peter Gilbert
Last Updated: 23/05/17 3:45pm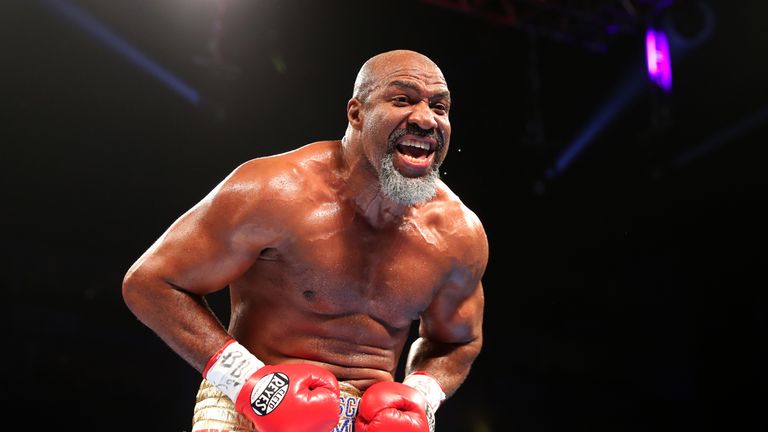 Former two-time heavyweight champion Shannon Briggs has tested positive for testosterone.
The 45-year-old is scheduled to face Fres Oquendo for the vacant WBA 'regular' title in Florida on June 3, but the bout is now likely to be cancelled.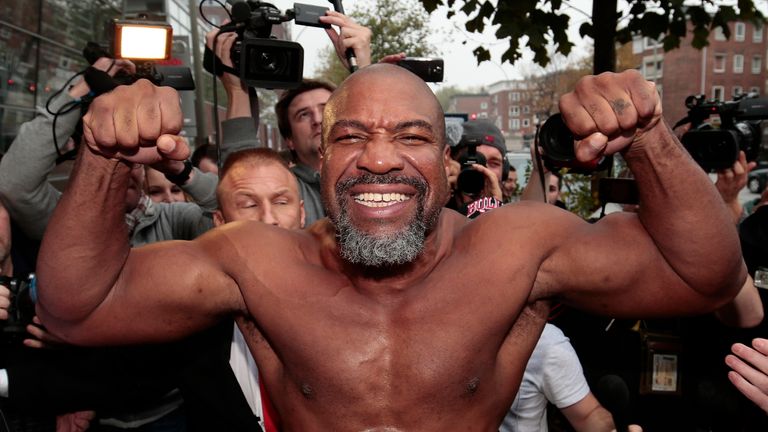 The WBA confirmed the 67-fight veteran's positive test in a statement on their website.
"Heavyweight Shannon Briggs tested positive on Testosterone following a Voluntary Anti-Doping Agency (VADA) test as part of the WBA Fair Boxing program," said a statement on the WBA's website.
"Briggs, who is scheduled fight Fres Oquendo for the WBA regular heavyweight title has the right to request the testing of B Sample.
"WBA directors will comply with due process and respect Briggs legitimate right to defend before ruling on it."
Former cruiserweight title contender BJ Flores, who is now campaigning at heavyweight after bouncing back from his stoppage defeat to Tony Bellew with a one-round win over unheralded Jeremy Bates, has offered to replace the 'Cannon' against Oquendo.
"Two weeks isn't a problem. I would love to step in and face Fres Oquendo. I am looking for big opportunities," said the American.