Lucas Browne speaks openly about drugs suspension and seeks grudge fight with Dillian Whyte
By Richard Damerell
Last Updated: 08/06/17 12:56pm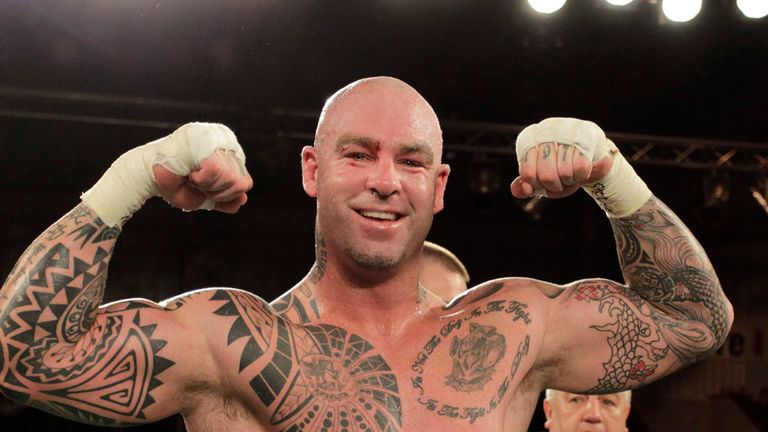 Lucas Browne has revealed his regret after serving a drugs ban and is targeting a grudge fight with Dillian Whyte as he attempts to put his career back on track.
The Australian heavyweight tested positive for a banned substance after voluntarily entering the WBC's Clean Boxing Program last November and his suspension ended this month.
Browne insists he did not intentionally break drug rules, despite a previous failed test after his WBA 'regular' title win over Ruslan Chagaev, and wants to fight regularly after returning with a stoppage win over Matthew Greer this week.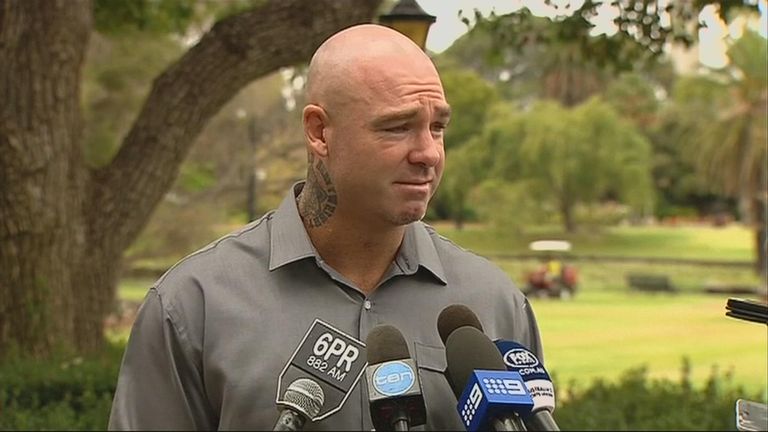 I read the label and was trying to be as cautious as possible. Unfortunately I came up with a failed test, so it was my fault.
Lucas Browne
"The last year of my career wasn't really any sort of career to honest," Browne exclusively told Sky Sports. "It was just me trying to keep busy and keep my mental facilities where they should be.
"In regards to the failed tests, I could haven't done anything about that, there was nothing I could have done.
"The second one in particular was a pre-workout I bought from the shops. I read the label and was trying to be as cautious as possible. Unfortunately, I came up with a failed test, so it was my fault."
'Big Daddy' remains eager to fight again in Britain after a handful of fights on these shores and wants to settle his social media feud with Whyte.
"I just think he is an utter bigmouth," said Browne. "He's talked his way into a position where he is coming up to a world title fight, which is great, but I just want to punch him in the face. I really don't like him.
"I would really like to see myself in a fight where I don't like the other person, because I think it's going to be very entertaining.
"This is boxing, the best fights come out. I think for the Australian public and more so the UK public want to see a fight between myself and Whyte, so I would love nothing more than to hurt him in front of his home crowd."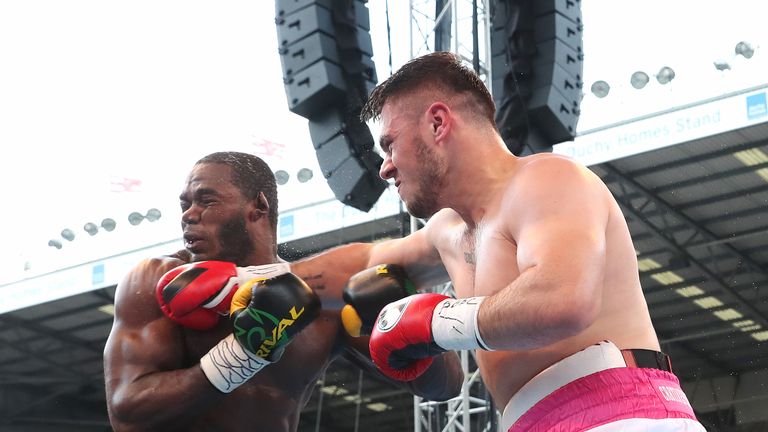 David Allen recently called for a clash with Browne before his Commonwealth title defeat to Lenroy Thomas and Browne believes he would inflict another loss on the 25-year-old's record.
"I really, really rate David Allen," he said. "I think he's a nice bloke. He's just there to do what he wants to do and entertain the crowd. I don't have a bad word to say about him.
"For me it would be absolutely perfect, sensational for me, just not for him.
"I doubt whether Eddie would want to put him in against me, but at the same time, this might be his last chance in his next fight, so let's see how that goes."