Haskins vs Burnett: James Tennyson beats Ryan Doyle on Belfast undercard
By Neel Khagram
Last Updated: 10/06/17 11:59pm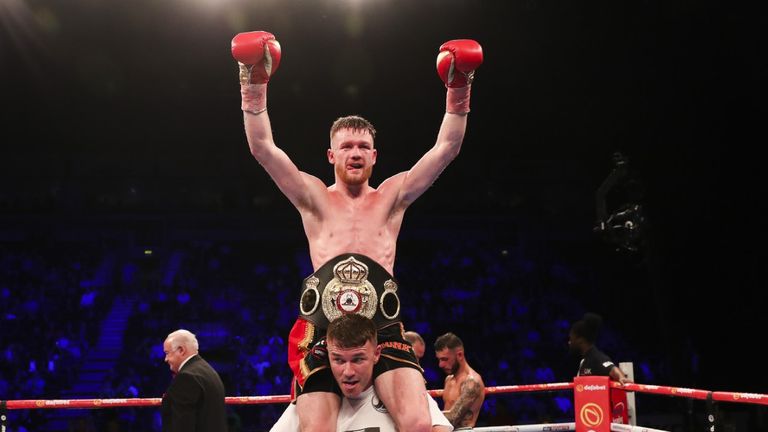 James Tennyson claimed the WBA International super-featherweight title after a sixth round stoppage win over Ryan Doyle in Belfast.
The bout started off evenly with both men standing in close quarters, exchanging jabs and uppercuts as neither fighter had to go looking for each other. However, a sharp right hand from Tennyson at the end of the session momentarily staggered Doyle to win him the opener.
The second round continued at a similar pace, with Doyle regularly switching to the southpaw stance, but another right hand from Tennyson had a visible impact on his legs again.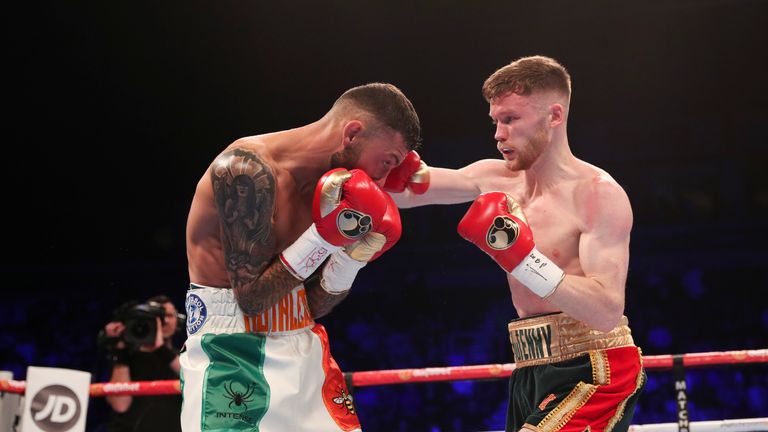 The 25-year-old Mancunian, who accepted the fight at short notice, showed tremendous heart throughout the fight and he troubled Tennyson in the third, landing an overhand right to hurt the Belfast man.
A positive fourth round from Doyle then followed as he continued to switch from head to body effectively.
The frantic pace of the contest seemed to be getting to Doyle, whose work started to slow by the halfway point under increased pressure from Tennyson.
A sustained assault from Tennyson bloodied the face of Doyle and he wearily returned to his corner at the end of the sixth.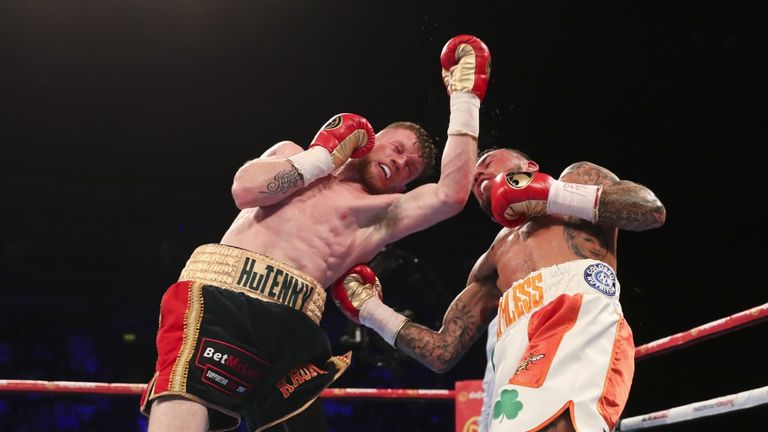 Sensing the fight was heading one way, Doyle's cornermen signalled the end of the fight before the seventh, sparking celebrations from Tennyson.