Mayweather vs McGregor: Five boxers who bravely stepped into the MMA cage
By James Dielhenn
Last Updated: 15/06/17 6:53pm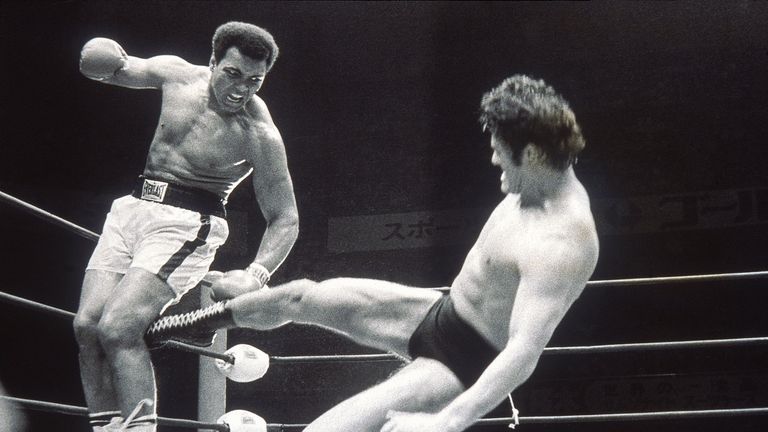 UFC champion Conor McGregor will soon throw his first punch in the boxing ring, but what happened when boxers fought in MMA?
Muhammad Ali vs Antonio Inoki
The most bizarre, and forgotten about, episode of the great Muhammad Ali's career is the night he spent flailing against a Japanese wrestler before a result that has been contested, or misunderstood, ever since.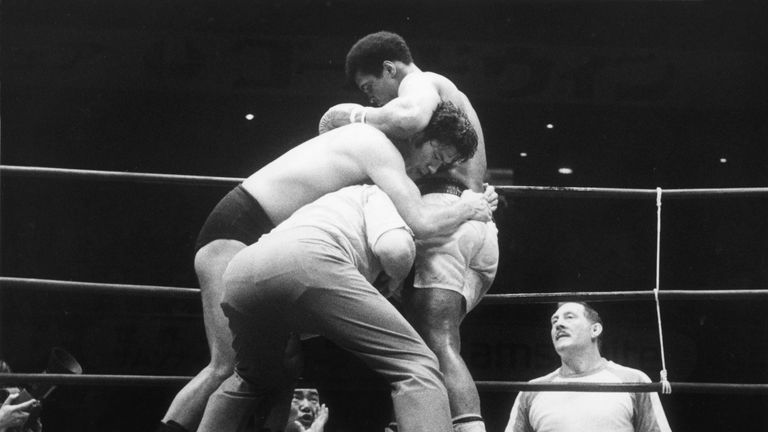 The wheels were very slowly coming off Ali's legendary legacy in 1976. He was recently removed from winning the 'Thrilla in Manila' against Joe Frazier before receiving an altogether weirder challenge. Ali was to face Antonio Inoki, Japan's foremost pro wrestler akin to today's WWE, under rules that nobody clarified.
Still the world heavyweight champion, Ali's arrival in Japan predictably caused a stir - "There will be no Pearl Harbour! There will be no Pearl Harbour!" - and he sold out a major Tokyo venue, although the majority of the attendees were left short-changed.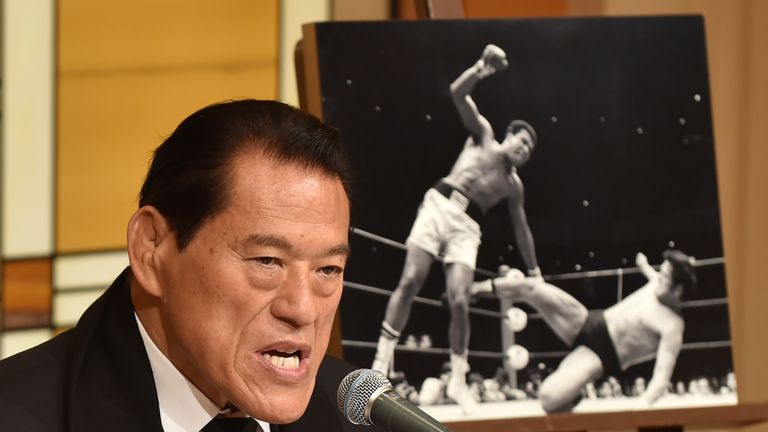 Inoki lay flat on his back for all but the first 14 seconds of the first three-minute round. It took Ali until the seventh round to throw his first punch, because Inoki was constantly grounded. Fifteen dull rounds elapsed before a draw was confirmed, as litter was tossed into the ring by the disapproving attendees.
An embarrassing night did produce some benefits, thankfully. Japan was inspired by the event to build the earliest stages of MMA, while Ali enjoyed a genuine friendship with Inoki whose attention turned to politics when he successfully negotiated the release of Japanese prisoners with Saddam Hussein. In 1998, Ali attended Inoki's farewell appearance in the wrestling ring.
Art Jimmerson vs Royce Gracie
Nobody knew what to expect at the UFC's first event in 1993 as an eccentric bunch of misfits came together to decide which style of fighting was the most efficient. But, surely, it was obvious that pro boxer Art Jimmerson (29-5 at the time) would pulverise the skinny guy wearing his pyjamas.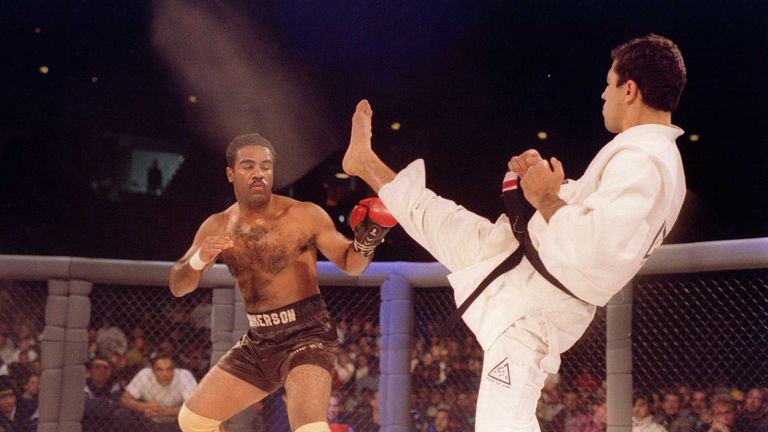 Jimmerson wore only one boxing glove, leaving his right hand ready for the grappling that he knew to expect. It has become one of the most iconic images in MMA history, and representative of the growing understanding of the sport.
Unfortunately for Jimmerson, his inauguration into the grappling techniques was a painful lesson. His opponent in full martial arts attire, Royce Gracie, clearly knew what he was doing. Gracie forced Jimmerson to submit after two minutes and went on to win the UFC 1 tournament, cementing his own place as an MMA pioneer, and introducing the world to Brazilian jiu-jitsu. As for Jimmerson, he rediscovered his second glove to resume a boxing career.
James Toney vs Randy Couture
Just ask James 'Lights Out' Toney about the effectiveness of wrestling, if you're a boxing purist. Seven years ago the brash three-weight world champion, one of boxing's slickest operators during his pomp, surprisingly backed up his proclamations that he would step into the UFC octagon.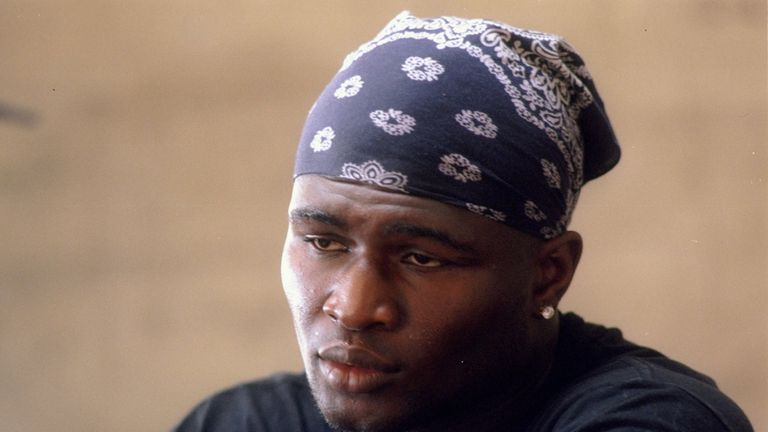 Protecting themselves, no doubt, UFC paired the incoming Toney with Randy Couture, one of their all-time legends and one of just two fighters to hold belts in two divisions. Until McGregor came along, at least.
Toney, shoeless and exposed, was stood on the bare soles of his feet for 15 seconds until Couture grabbed his leg, and wrestled him to the floor. From there Toney was like a beached whale floundering in desperation, and it took a dominant Couture just over three minutes to choke him out.
"Toney lasted longer than I thought he would," mused UFC president Dana White afterwards.
Ronda Rousey vs Holly Holm
Holly Holm was unbeaten in nine MMA fights and was a legitimate UFC title contender in her own right, but her challenge of the imperious Ronda Rousey was built upon her previous life as a boxer.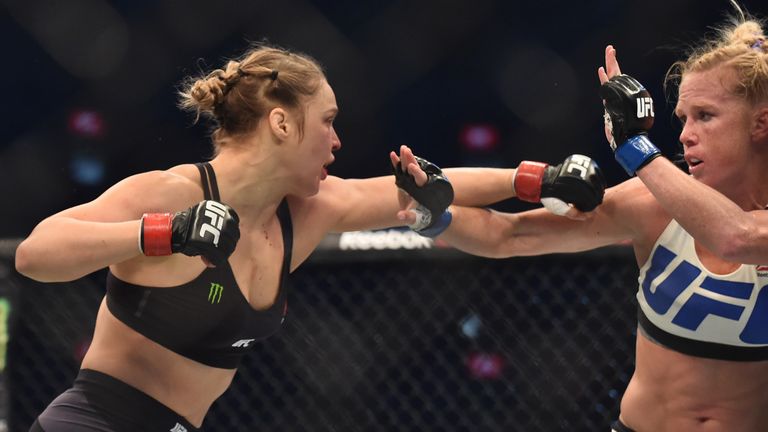 Holm ended her boxing career with a 33-2 record having held WBC honours yet will always be remembered as the first person to end the brilliant UFC streak of Rousey.
Holm jabbed, evaded and moved like the experienced ring general that she still is, exposing Rousey's alarming lack of skills with her own fists. The organisation's first ever female champion felt her crown slip with Holm's first stiff punch. The finish came emphatically with a head kick from Holm, a victory which was celebrated by some pockets of the boxing community as a moral victory for their sport over MMA.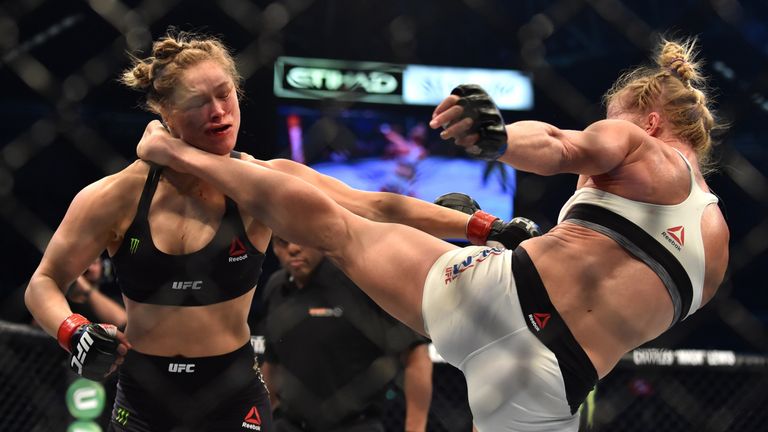 Kimbo Slice…
Internet sensation, boxer, cage fighter. Kevin Ferguson aka Kimbo Slice found fame as one of YouTube's earliest click-baiters as footage emerged of his street brawls. Dared to try his luck against trained professionals, Slice responded with respectable success.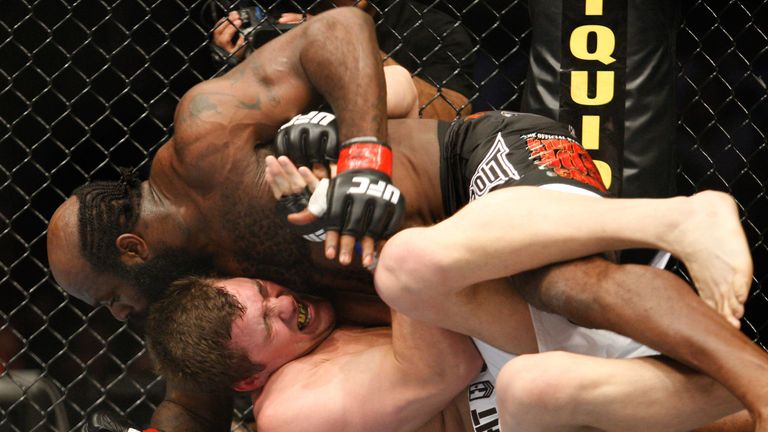 He stunningly knocked out 'Tank' Abbott, one of MMA's first big names, in a slugfest that became what the sport was known for. Embarrassing losses to veterans Seth Petruzelli and Matt Mitrione threatened to end Slice's hype but he switched lanes and forged a 7-0 boxing run. Slice beat Ken Shamrock, back inside the cage, before he passed away last year.