Hughie Fury to fight Joseph Parker for WBO heavyweight title in Manchester on September 23
Hughie Fury aims to win the WBO heavyweight crown against Kiwi Joseph Parker in Manchester on September 23
By Mathieu Wood
Last Updated: 26/06/17 8:49am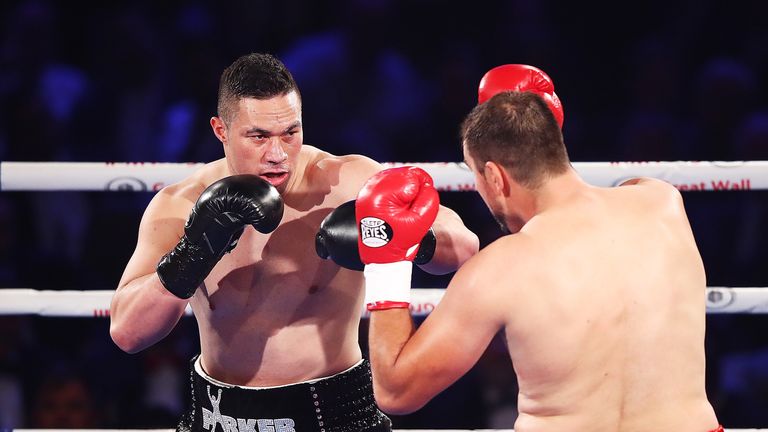 Joseph Parker will make the second defence of his WBO world heavyweight title against Hughie Fury at the Manchester Arena this September.
Parker's fight with Fury, who is the mandatory challenger to the title, will be his first in the UK as the New Zealander continues to defend his undefeated record (23-0-KO18).
Fury, who will be fighting for his cousin Tyson's old belt, will also be defending an unbeaten record (20-0-KO10) when the pair meet later this year.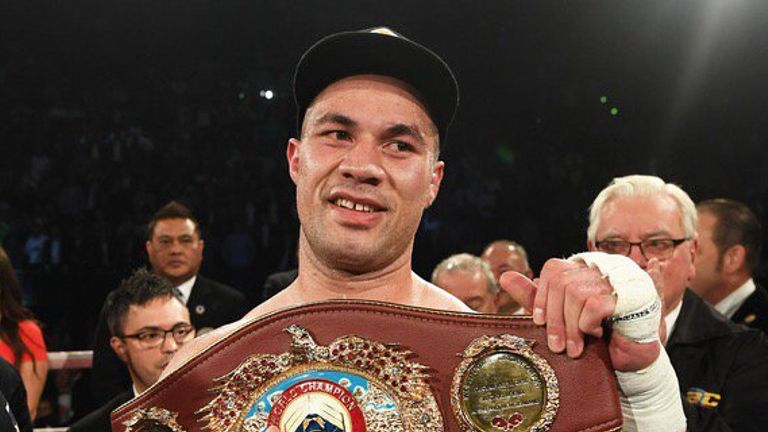 "I'm very much looking forward to this fight," said Parker. "It's been a long time coming but the contract is signed thanks to my promoter David Higgins and I am ready to get going.
"We're looking forward to going over to the UK and making a statement and putting on a great show."
Both fighters were originally due to fight in Auckland in May but Fury pulled out two weeks before the bout citing a back injury as the reason.
It will be 25-year-old Parker's second bout in Europe after fighting on the Wladimir Klitschko vs Kubrat Pulev undercard in Germany in 2014 and his fifth outside New Zealand but the WBO heavyweight champion is looking forward to making a statement and use the energy of the British crowds.
"The idea of going to the UK is something I am looking forward to, and no I don't hold any grudges [about Fury not coming to New Zealand on May 6].
"I just go in there respect my opponent and do what I have to do," Parker added. "That's go in there and win the fight and defend my title and keep it here. The crowd against me? I will use it as energy and motivation to put on a great show and fight hard."
"I know there will be a lot of supporters for [Fury] but I know I back myself and put on a great show, and hopefully get him out of there."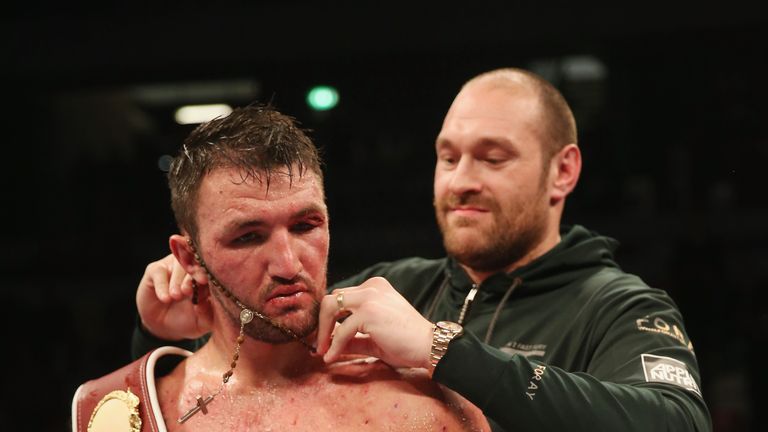 Fury was bullish about his chances and believes in his ability with the fight taking place in his hometown.
"I've never had a close fight," said Fury. "I've won every round of every single fight.
"I'm going to let my fists do the talking and I'm going to take his belt home with me."