Anthony Joshua has heaped praise on Olympic sensation Joshua Buatsi after the 24-year-old made an explosive start to life in the paid ranks.
Buatsi, a bronze medallist at the Rio games, put in a classy performance as he earned a second-round stoppage victory over Carlos Mena at London's O2 Arena on Saturday night.
Unified world heavyweight champion Joshua was watching ringside and 'AJ' is excited by the prospects of Buatsi and eager to help the light-heavyweight on his journey to the top.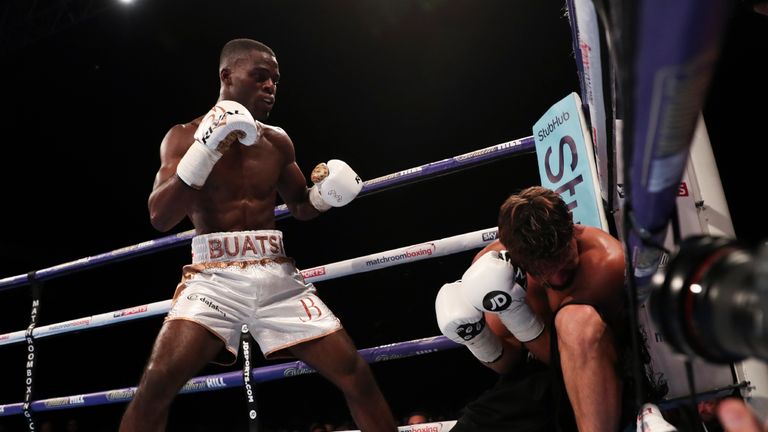 Speaking to Sky Sports, he said: "He seemed cool as he was walking in tonight, but you never know, even the toughest men get nervous.
"He handled it well though and was a beast in there with his body shots and uppercuts.
"It will be nice to see how he deals with the next fight now as he moves forward. I want him to have as many learning fights as possible, once you cross over there is no coming back. A three-year trial period before aiming to become champion in the fourth is a nice target for him.
"When it comes to his boxing, I won't be too involved, he has trusted advisers around him for that, but I will help with his lifestyle, try to make his life easier so he can focus in the ring and achieve all of his goals.
"If he has questions he may want to ask or is after advice, I will help. We want to add commercial value to Joshua Buatsi and want people get behind his journey."