Yafai vs Ishida: Kal Yafai already focused on unbeaten challenger Sho Ishida
By Tim Hobbs
Last Updated: 11/07/17 1:28pm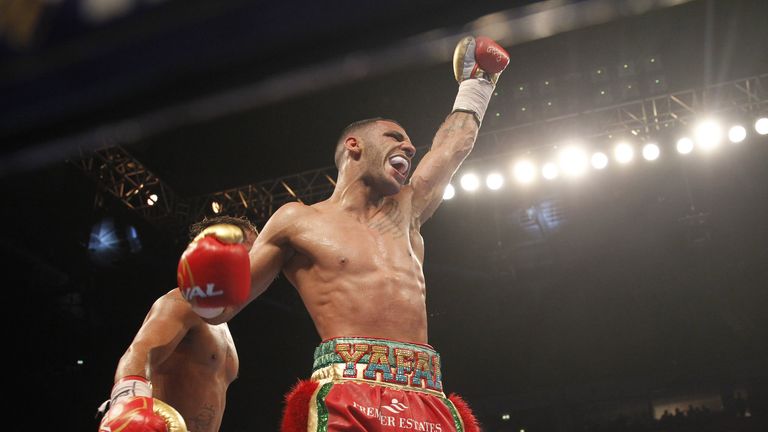 Kal Yafai is expecting his toughest test as a world champion when he takes on Japan's unbeaten Sho Ishida later this year.
The WBA super-flyweight holder will make the second defence of his title in the autumn but already sees the mandatory challenger as a serious threat.
Ishida has won all 24 of his professional fights, with 13 of them ending in knockouts, and will have a huge height and reach advantage over Yafai.
The Birmingham super-flyweight star stands at 5ft 4in with a reach of 163cm, in comparison to his challenger, who is four inches taller with a 10cm reach advantage.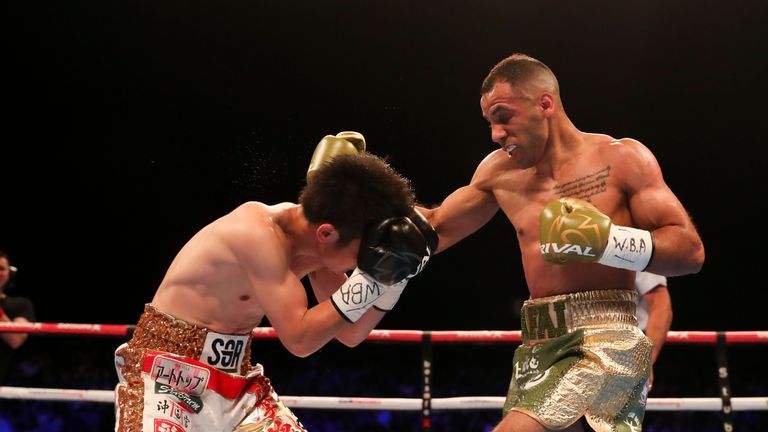 "I've watched a few bits of him and the first thing about him is he is very tall," Yafai told Sky Sports.
"He's very, very tall for a super-fly so I have no idea how he does that, but he actually looks very good as well.
"Sometimes you look at their records and then see clips of them and you wonder who they've been fighting, but having seen Ishida, he is good.
"This is definitely one I have got to be right on my game for. I never take fights lightly, but this looks like one where I've got to be at my very best."
Yafai can't put a date on his latest defence due to a recurring hand problem on the back of his Birmingham homecoming win over Suguru Muranaka in May, with younger brother Gamal and Sam Eggington on the undercard.
The 28-year-old suffered bruised bones in both hands again and was finally able to get back in the ring for the first time last week.
"The bones are much better," he said.
"I still can't punch 100 per cent and go for it, putting everything into my shots at the moment, but hopefully will be ready to go in a couple of weeks.
"I'd love to fight four times a year but with my hands, it's very unlikely for me to do that. It's just one of those things I have to deal with.
"Ishida will only be my second fight this year, but next year we are aiming for three."
Yafai admits the threat of Ishida has already got him "100 per cent focused", regardless of when and where they will meet - with another Birmingham bill top of his wish-list.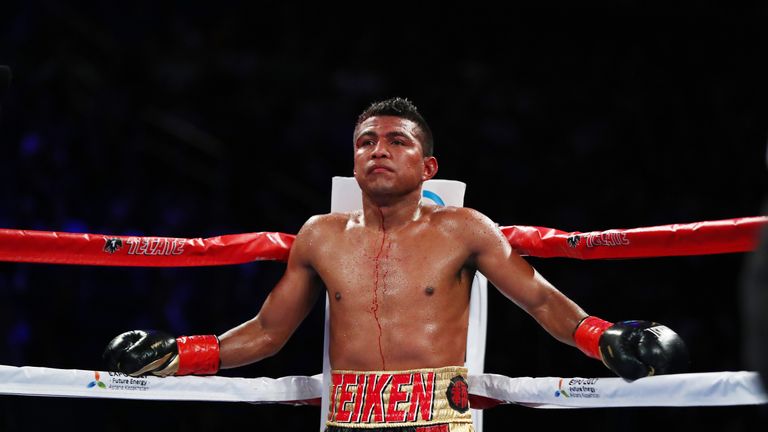 But with a stunning super-flyweight card taking place out in Carson, California, in September, the Midlander also has one eye on making his name out in America.
The card sees Roman Gonzalez take on Wisaksil Wangek in an immediate rematch after losing his WBC title and unbeaten record in March.
WBO champion Naoya Inoue will defend against Antonio Nieves and with flyweight star Juan Francisco Estrada moving up to take on former champion Carlos Cuadras, Yafai would like to be ringside.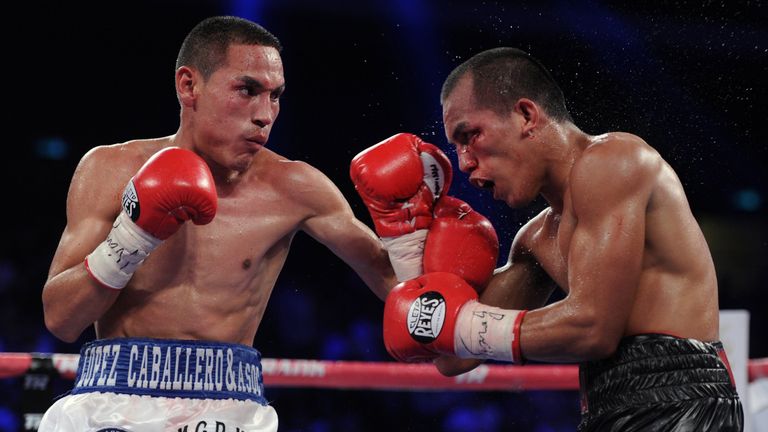 "It depends on the date of my fight. I would love to go out there and be ringside but if I am in camp for Ishida and it's coming up, I won't be able to get out there," he said.
"I want to be in the mix as well. There's a lot of people talking about that card, but there are plenty of people over in America who don't know about me.
"I want to get my name out there and get my name right in the mix for the super-flyweights. It's become a massive division now. Before, there was hardly any good champions but now, every champion is a top, top fighter.
"Obviously I would love to box back in Birmingham, but if it goes somewhere abroad, Vegas wouldn't be bad.
"If Joshua and Klitschko get it on again out there, I would happily be on the undercard!"