Mayweather vs McGregor: Floyd Mayweather admits training struggles ahead of bout
By Nick Lustig
Last Updated: 07/08/17 10:20am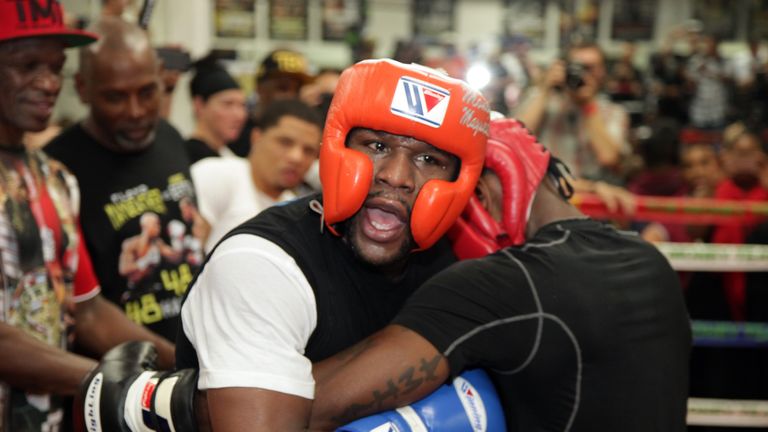 Floyd Mayweather admits he has struggled to "push his body" in training ahead of his Las Vegas showdown with Conor McGregor on August 26.
Five-weight world boxing champion Mayweather and UFC superstar McGregor came face-to-face for the first time on Tuesday as they began their promotional world tour ahead of their bout at the T-Mobile Arena.
The 40-year-old American previously retired from boxing in September 2015 after equalling Rocky Marciano's unbeaten record of 49-0 with victory over Andre Berto.
But Mayweather has vowed to quit the sport for good following his clash with McGregor, conceding that "deep in my heart, I know this is it".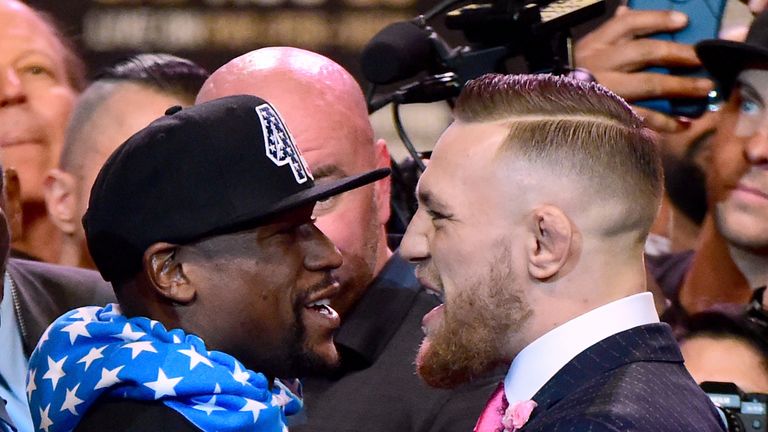 "I'm not the same fighter I was 21 years ago. I'm not the same fighter I was 10 years ago. I'm not even the same fighter I was two years ago," Mayweather said.
"I spoke to Al Haymon (Mayweather's advisor) and told him. Today we had a meeting.
"I can't push my body, it's gruelling. Training camp is gruelling. I can't do it anymore. Training camp is rough. It has to be my last one.
"After taking a couple of years off, I was okay. But then we ended up somehow making this fight happen. Now I really know that this is it. Deep in my heart, I know this is it."
Mayweather is the heavy favourite to secure victory over McGregor, who has never boxed on the professional circuit, and extend his record to 50-0.
Despite his lack of boxing experience, McGregor has predicted he will claim a fourth-round knockout win and Mayweather accepts he cannot overlook the 28-year-old Irishman.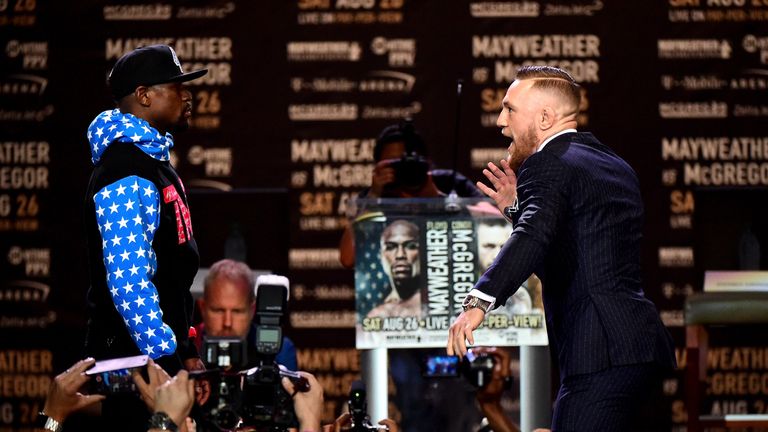 "The last time I checked he's still a professional fighter," Mayweather said of his lightly-regarded opponent.
"He's a stand-up fighter. He never took a loss fighting straight up. I can't overlook that, because one shot can end your whole career. He's a tough competitor but it is what it is.
"Conor really wants to win. Extremely badly. Other fighters it usually plays out two ways. Some guys play it safe and then some like Marcos Maidana go for the kill. I think he's the Maidana-type. He's a heavy-hitter so I have to be cautious. It's going to basically be a toe-to-toe battle."