Mayweather vs McGregor: 'The Notorious' and 'Money' trade insults in Toronto
By Allan Valente
Last Updated: 07/08/17 10:23am
Conor McGregor and Floyd Mayweather faced off and exchanged insults again on the second night of their fiery four-date promotional tour.
The former five-weight undefeated champion Mayweather will take on the UFC lightweight champion at the T-Mobile Arena in Las Vegas on August 26, in what will be McGregor's first professional boxing fight.
The pair squared off for the first time on Tuesday in an angry news conference at the Staples Center in Los Angeles, and met again on Wednesday at the Budweiser Stage in Toronto where they once again traded insults and made bold predictions ahead of the highly anticipated bout next month.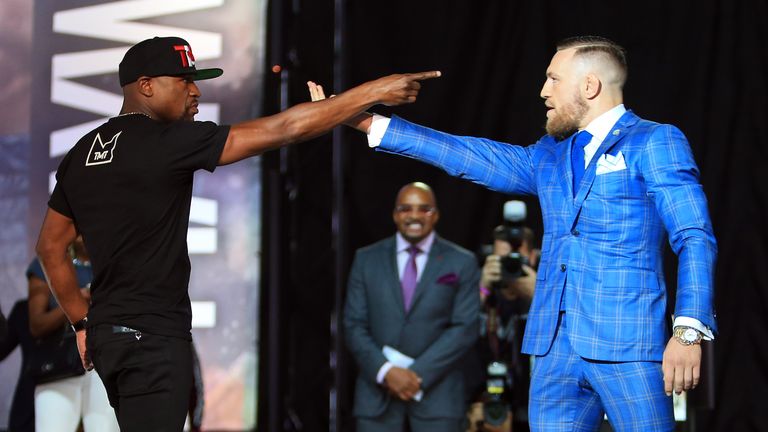 McGregor spoke first and again made fun of Mayweather's dress sense and declared that nothing fazed him while recalling his 13-second UFC win over Jose Aldo.
Mayweather was roundly booed by the vocal McGregor following as he took to the podium.
He challenged McGregor to bet his entire pay cheque for the fight, to which the Irishman agreed, before he grabbed an Irish flag from the crowd and draped himself in it, prompting an angry response from McGregor who grabbed Mayweather's bag on stage.
Mayweather again labelled the UFC star as a quitter, before adding: "I'm perfect, 49-0. They say I've spent my entire career running, but I've spent my entire career running to the bank. I'm good. I'm 40 but I look 20."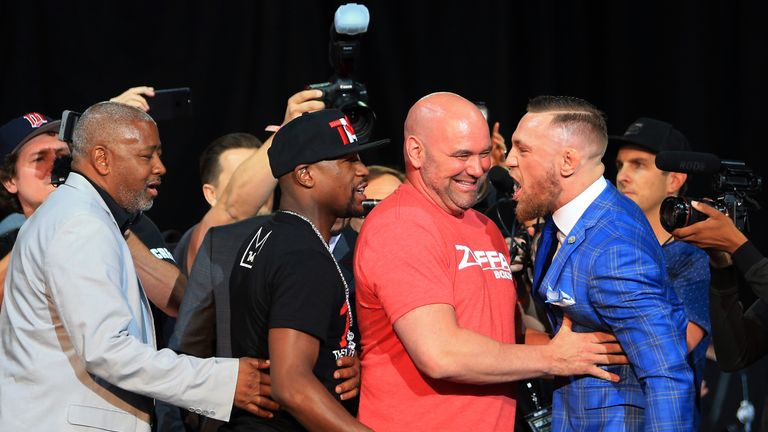 To which McGregor responded: "And you act 10."
The four-date publicity tour moves on to New York on Thursday and London's SSE Arena on Friday.