Mayweather v McGregor: Paulie Malignaggi says Conor McGregor can trouble Floyd Mayweather
By Dev Trehan
Last Updated: 23/07/17 3:05pm
Pauli Malignaggi is convinced Conor McGregor can take advantage of chinks in Floyd Mayweather's armour when the pair clash on August 26.
Two-weight UFC champion McGregor meets 'Money' Mayweather in Las Vegas next month in one of the most intriguing and most lucrative boxing contests of modern times.
Malignaggi was drafted into McGregor's camp as a sparring partner after he was put in touch with the Irishman's camp through Dean Byrne.
And though the odds are stacked against McGregor, Malignaggi believes the man they call 'Notorious' has the capacity to carve out opportunities on fight night.
"I think you'd have to favour Mayweather but Conor has been working on tactics and certain things that should give him moments in the fight and certain moments can become bigger moments," Malignaggi told Sky Sports News.
"It's all about capitalising on moments that present themselves on fight night and only Conor can control that. Overall, looking at the big picture of course Mayweather is a big favourite - he's the guy that has been doing it for a lot longer.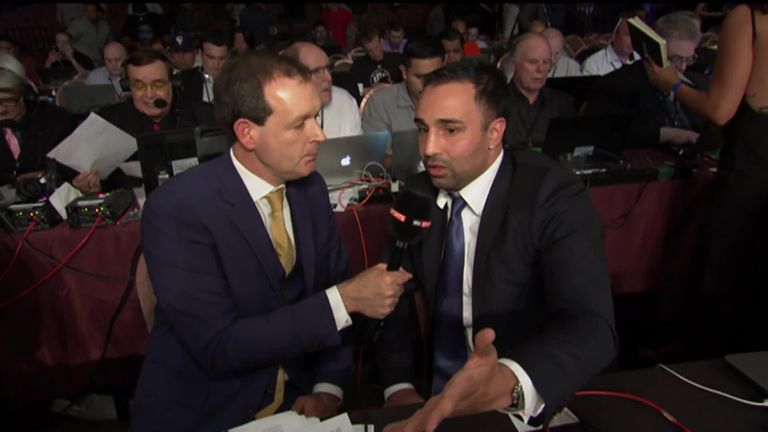 "But he hasn't fought in two years which is a long lay-off. I think Conor can exploit the fact that the energy levels of the guy in front of him may not match Conor's because he has got more youth on his side.
"It's hard to pick weaknesses in a guy like Floyd Mayweather because he is so good and he is such a complete fighter but Conor is bringing a different style to the table, a different toolbox so to speak. Maybe those tools will work maybe they won't but we'll find out on fight night."
Former two-weight world champion Malignaggi says his sparring sessions with McGregor in Las Vegas have been both rigorous and enjoyable.
"Connor is a competitor through and through," Malignaggi said.
"When I'm in the ring with him there is a lot of trash-talking, and there's a lot of theatrics, but I'm that kind of guy too, so it's been kind of fun.
"It's to get him in the zone. There's a lot of showboating that we both have been doing and a lot of cussing, it's just things you look to do get under each other's skin.
"He's a bit awkward but the sparring is also intense, it's work. It's work for a very big fight, so obviously the sparring has to be intense, and it was."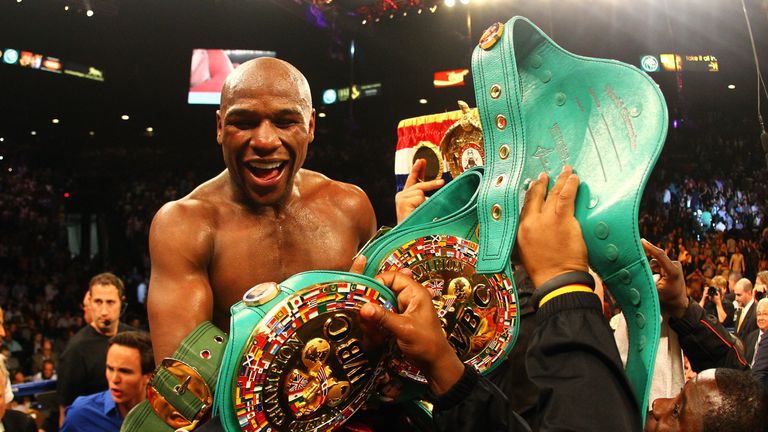 The fighters embarked upon a promotional world tour, touching down in Los Angeles, Toronto, New York and London before next month's fight. Malignaggi insists the action-packed tour has heightened the anticipation ahead of the August 26 showdown.
"It's been very animated. I thought it was entertaining," Malignaggi said.
"For some people it was a bit too much in their face but for me this is how you promote a fight. You're not promoting a table tennis match, you're promoting a fight.
"People want to see some bad blood and some theatrics. I was satisfied with the promotional tour. I thought it was entertaining."