Mayweather vs McGregor: Memories from James Toney & Randy Couture from when boxing met MMA
'I couldn't wrestle with him but he can't box with me'
By James Dielhenn
Last Updated: 07/08/17 10:37am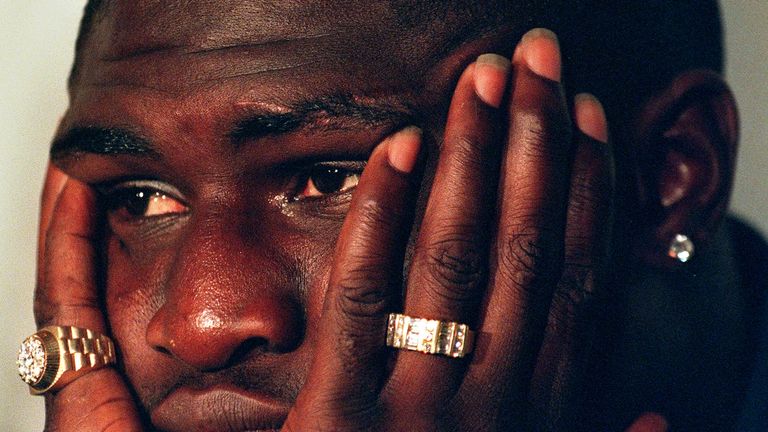 James 'Lights Out' Toney clearly remembers the feeling of helplessness forced upon him during his eccentric adventure into MMA.
His disastrous three-minute experiment in another sport - another world, in fact - might act as a reality-check to Conor McGregor who will journey in the opposite direction to face Floyd Mayweather in August. Yet Toney, who has "no regrets" about crossing paths with UFC legend Randy Couture, wants his memories to help McGregor learn about making such a dramatic transition.
"Everybody knows I'm not a ground and pound fighter, I don't do that," Toney exclusively told Sky Sports. "I'm a straight up boxer. I did train, but the guy is a phenomenal wrestler. I tried to get up, but…"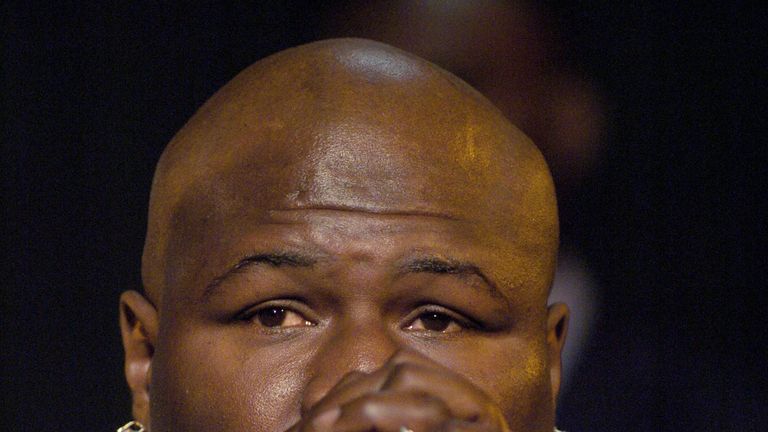 I did train, but the guy is a phenomenal wrestler. I tried to get up, but…
James Toney
Boxing and MMA have long butted heads. If UFC champion McGregor's upcoming debut in the ring against 49-0 master Mayweather is the peak of the rivalry, then Toney's brief sojourn in the cage is the collection's cult classic.
"Comparing boxing and MMA has been going on since the creation of mixed martial arts, but they're apples and oranges," Couture exclusively told Sky Sports.
"James Toney, back in 2010, decided he wanted to step into the MMA cage and try his hand, because he was a top-ranked boxer. But that didn't fare too well for him.
"He saw an opportunity. The real question was: how much MMA would he be able to learn in the four months that he had to prepare? That was answered pretty quickly on fight night."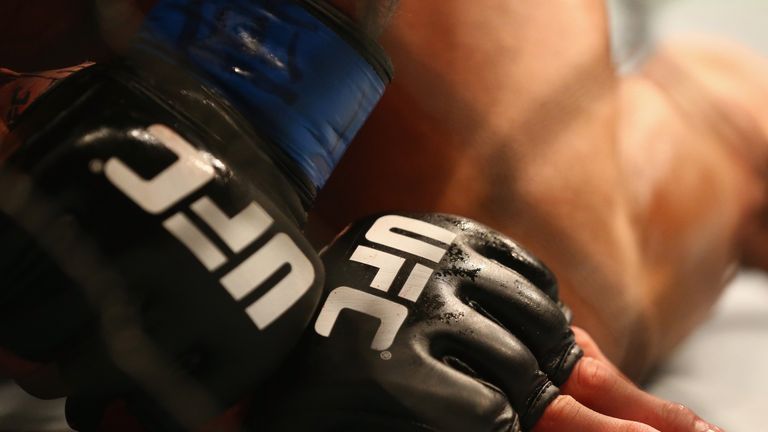 Toney was wrestled to the floor inside 15 seconds, before he had even attempted a punch. The bizarre sight of a majestically-skilled boxing icon flailing powerlessly ended when Couture forced his submission via a choke-hold.
"My plan was to knock him out quickly but he got to my legs, took me down, and did what he did," Toney remembered. "It worked. MMA is not my game but, if I did it again, it would have been different.
"I would have loved for Randy to do a boxing match but he wouldn't. I couldn't wrestle with him but he can't box with me."
Couture, to be fair, acknowledges as much. He recalled: "I wasn't silly enough to test James Toney's hands while wearing 4oz gloves. That would have been ludicrous.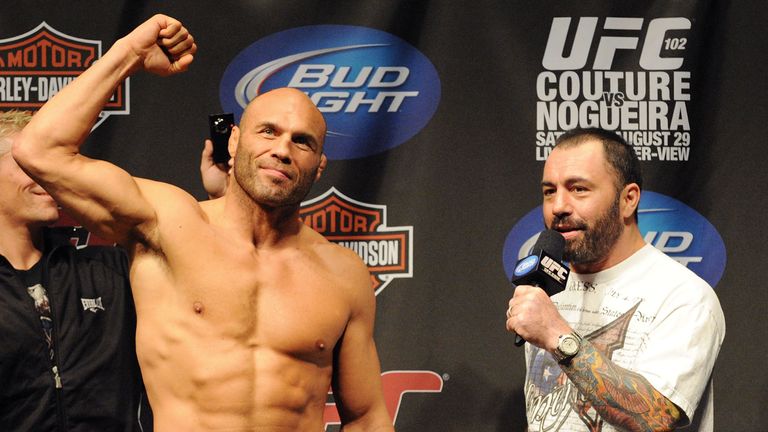 The transition that would have been the most horrible for me was if he rolled his shoulders, threw a hook, or caught me with an uppercut.
Randy Couture
"I needed to avoid getting caught by James Toney as I tried to shoot in and get my hands on him. The transition that would have been the most horrible for me was if he rolled his shoulders, threw a hook, or caught me with an uppercut.
"I fashioned a game-plan to put him in as many MMA positions as possible, and to keep him away from the boxing part of MMA. I certainly respected him as a boxer, he had tons of skills."
The biggest challenge posed to Couture seven years ago was the weight of expectation. He was defending his sport against invaders, and expects Mayweather to experience a similar strain when McGregor comes to town.
"I absolutely had the entire burden of the question pitting MMA against boxing," Couture said. "I began fighting in 1997 and those comparisons were being asked, so I felt pressure. It's something I took seriously because I was happy to represent MMA in that match. I was proud to get the job done."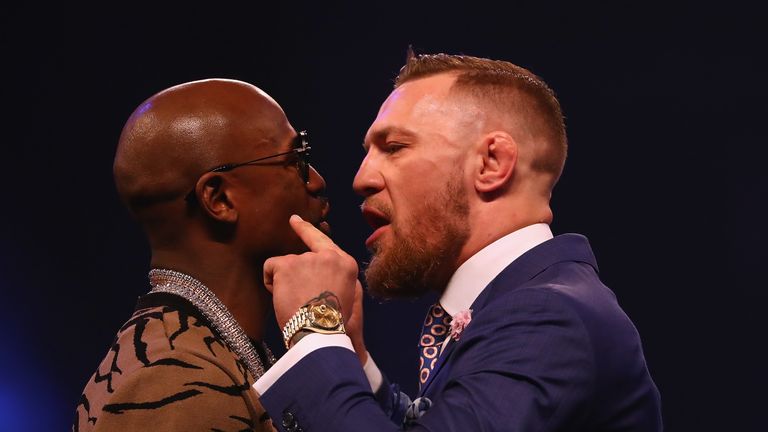 Toney vs Couture is the most recent significant addition to the bizarre litany of cross-codes fights, and there are parallels with Mayweather vs McGregor.
Toney was a defensive genius and multi-weight world champion from Grand Rapids, Michigan, before the same projects created Mayweather in his likeness. Couture was the first UFC fighter to win championships in two divisions, before McGregor gazumped him by holding two simultaneously.
And yet Toney and Couture, united by three minutes of madness, agree on one thing. Despite the one-sidedness of their fight, they won't dismiss McGregor's chances against Mayweather.
"My fight has got nothing to do with Conor McGregor. He's got to do him," Toney said. "Do whatever he can do."
"McGregor won't get knocked out," Couture insists. "He's younger, he's bigger, he's unorthodox as a southpaw. He won't throw things that Mayweather is used to seeing."
And so, these two sports are set to collide once again. It is a question that has been posed before but, this time around, Conor McGregor thinks he has the answer.