Mayweather vs McGregor: 8oz glove request will be heard by Nevada State Athletic Commission
By James Dielhenn
Last Updated: 10/08/17 2:16pm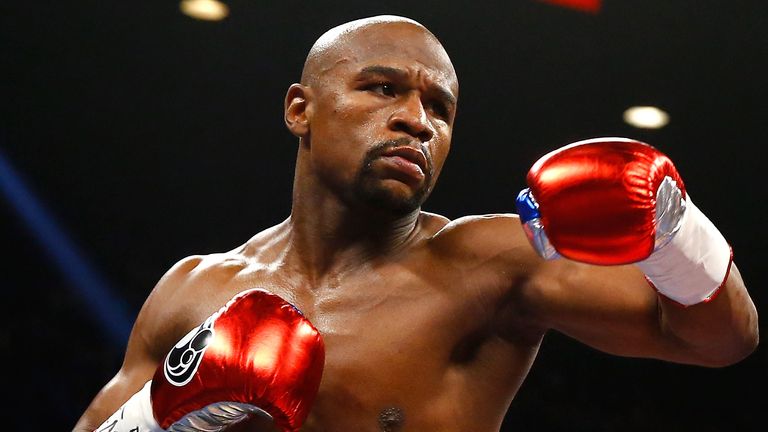 Floyd Mayweather and Conor McGregor's requests to wear 8oz gloves will be heard by the Nevada State Athletic Commission.
Current rules stipulate that 10oz gloves must be worn in all bouts in the 154lbs weight division, where the duo will meet, but the opportunity exists to find an agreement outside of those confines.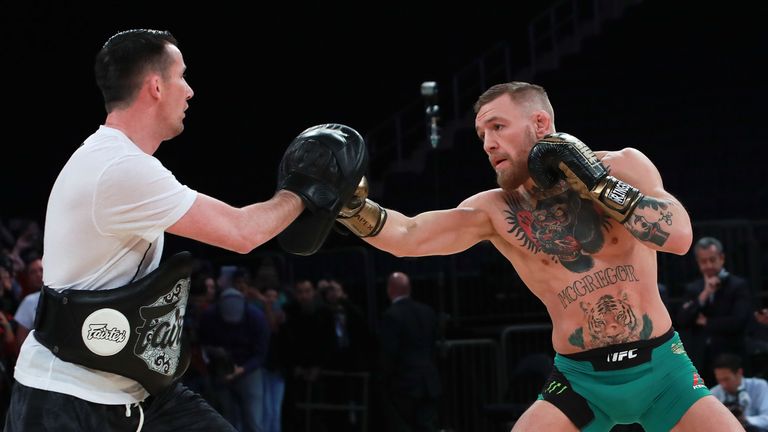 "Mayweather's team has, and McGregor's team are in the process [of submitting a request]," NSAC chief Bob Bennett exclusively told Sky Sports. "It will be heard at the commission's next meeting."
McGregor's team had previously told Sky Sports that they expected to wear regulation-sized 10oz gloves despite a claim from Mayweather that he would agree to 8oz versions.
Asked if the NSAC had time to study the requests before the August 26 fight, Bennett said: "Yes, of course. They come before the commission, each party can discuss their reasoning. The chairman and commissioners openly discuss the request, and vote on it.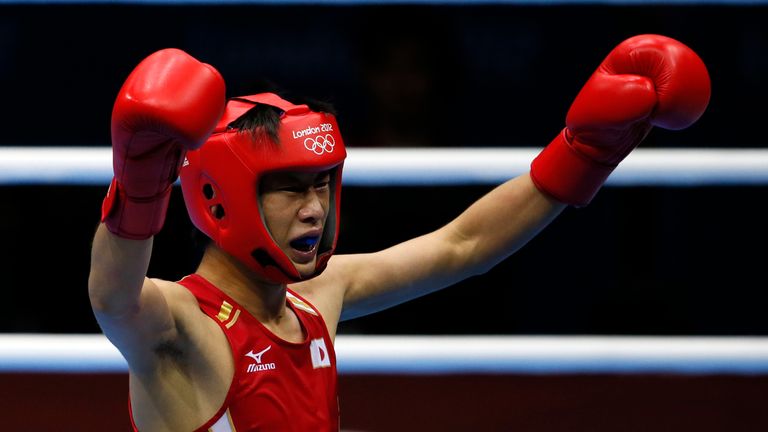 Our regulations require 10oz gloves. But I won't say that there's no negotiations.
NSAC chief Bob Bennett
"Our regulations require 10oz gloves. But I won't say that there's no negotiations.
"The promoters have a legal opportunity to submit a waiver, then appear before our commission to articulate why they think we should make an exception to our regulations.
"This is an anomaly. I haven't experienced this in over three years on the job. I checked with the previous executive director - Hall of Famer Marc Ratner - and our programme officer who has been here for 30 years. To the best of their recollection, we have never had a request like this.
"But the fact that we've never received a request does not negate the fact that [Mayweather and McGregor] have the opportunity [to submit their own request]."
Traditional MMA gloves worn by McGregor in his UFC fights are 4oz, while Mayweather's previous two bouts were contested at 147lbs so he wasn't obliged to wear the 10oz versions that are currently stipulated.