Floyd Mayweather's proud legacy will be on the line when the five-weight world champion faces UFC star Conor McGregor in a ground-breaking fight.
Background
The biggest names in the two combat codes will collide in the early hours of Sunday morning - no earlier than 4am - live on Sky Sports Box Office, as Mayweather targets his 50th victory against McGregor, who has entered the world of boxing to challenge its No 1 fighter.
The Irishman has conquered two weight divisions in UFC and confidently predicts he will become the first man to defeat Mayweather, despite the huge gulf in boxing experience, although the debutant has displayed concussive power in mixed martial arts.
Heated words from Mayweather and McGregor have cranked up the hype surrounding this blockbuster battle, which is expected to captivate a worldwide audience when the fighters enter the ring after 4am on Sunday morning.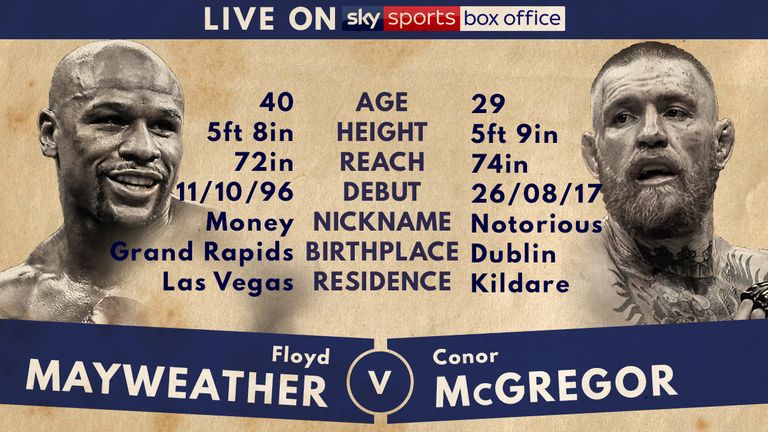 Mayweather has vowed to draw the curtain on his career with a landmark victory in Las Vegas, but there is an air of mystique about McGregor and the man nicknamed 'Notorious' should guarantee drama when the first bell rings.
What the fighters say
What the experts say
What the boxing world says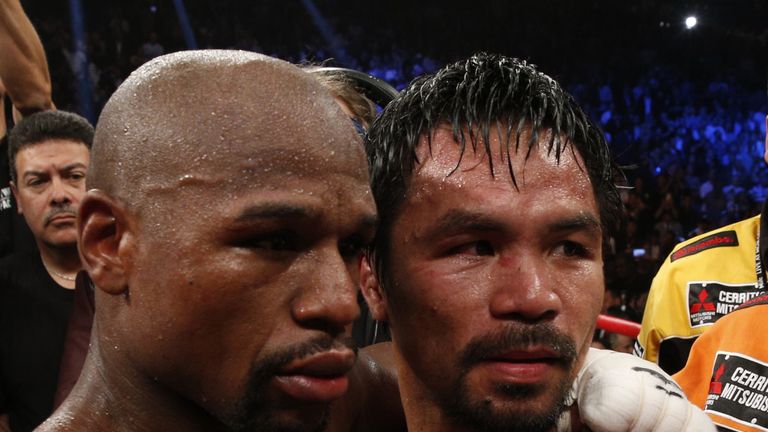 The guys who caught him and rumbled did best. McGregor is of that school. Maybe he'll get lucky.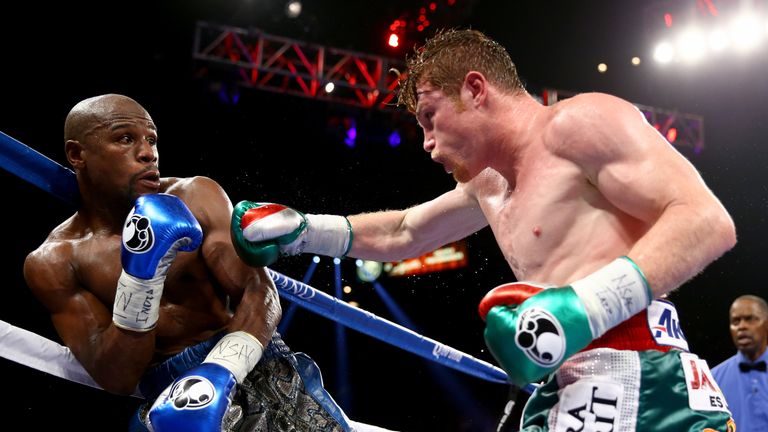 If that miracle happens, then it's a different conversation but I doubt it very much.
What the UFC world says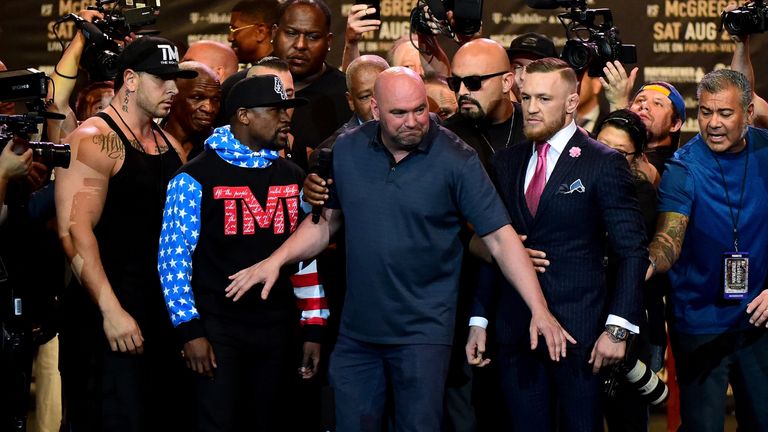 He's the bigger, stronger fighter. People aren't giving him a chance and that's just crazy.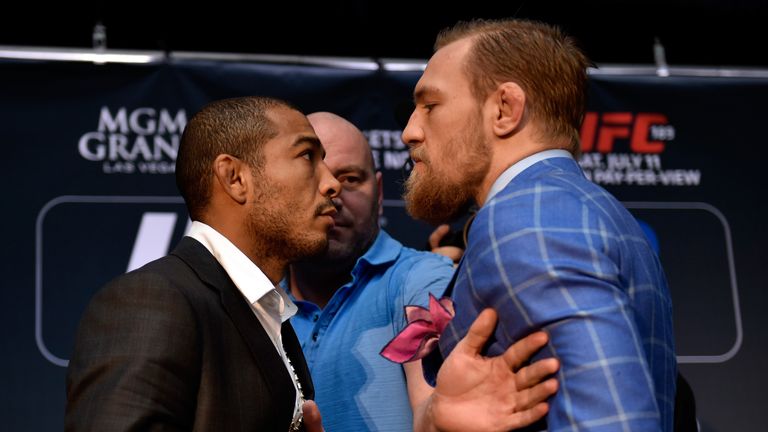 There is no way McGregor can defeat Mayweather. Mayweather has done this his entire life, and it's a different sport.
The weigh-in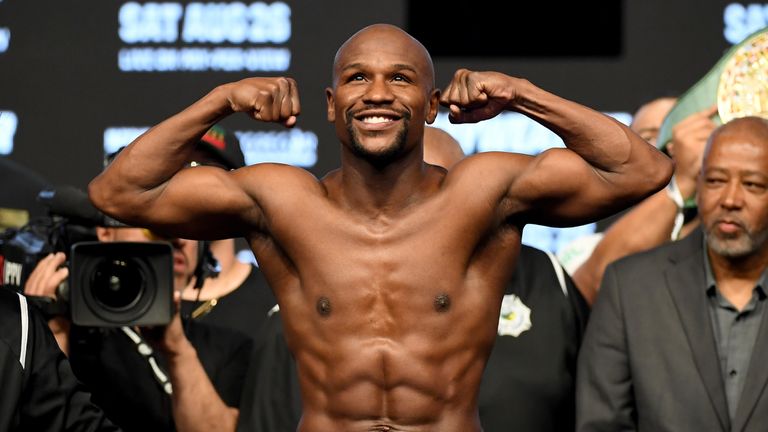 Floyd Mayweather: 149.5lbs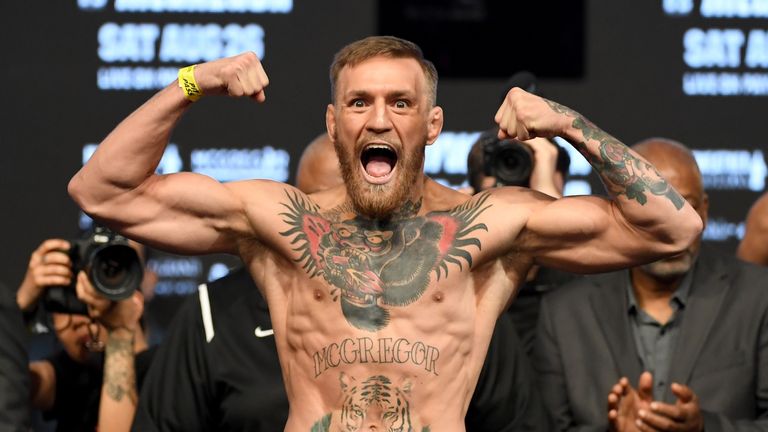 Conor McGregor: 153lbs
The time draws near...
Watch Mayweather vs McGregor, from the T-Mobile Arena, Las Vegas, from midnight August 26, live on Sky Sports Box Office. Book via your Sky remote or online here.