NXTGEN: Lawrence Okolie goes the distance as he outpoints Blaise Mendouo
By Matt Horan
Last Updated: 01/09/17 11:41pm
Lawrence Okolie went the scheduled distance for the first time in his career but still remains unbeaten after outpointing Blaise Mendouo at London's York Hall.
The Rio Olympian has made a destructive start to his professional career, but Mendouo proved a game opponent as Okolie, who did record a knockdown, was taken the distance where he eventually won via a score of 59-54.
Despite taking his time to find his range, Okolie, 24, quickly troubled the Cameroonian with a crunching right uppercut in the opener, but it wasn't enough to stop 'The Sauce' going the full three minutes for the first time in his professional career.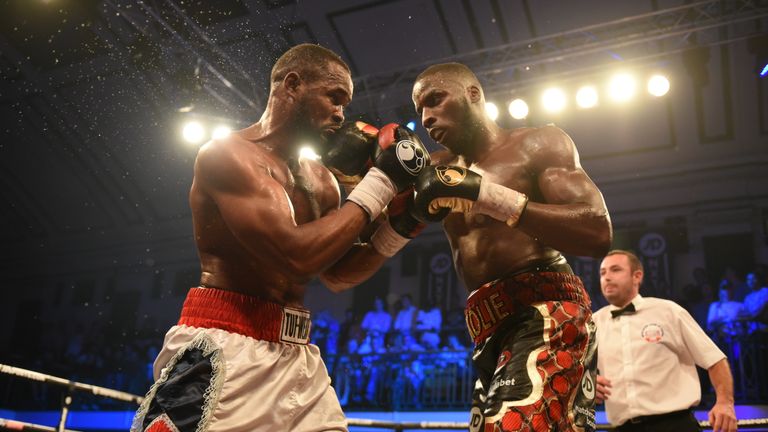 In the second, Okolie upped the ante with huge lead rights vibrating around the famous London venue as they landed on the chin of 'The Lion'.
The Hackney cruiserweight had his man backed up onto the ropes at one point and fired away, but Mendouo was awkward and worked well to get himself back into the stanza and find a home for some of his own shots.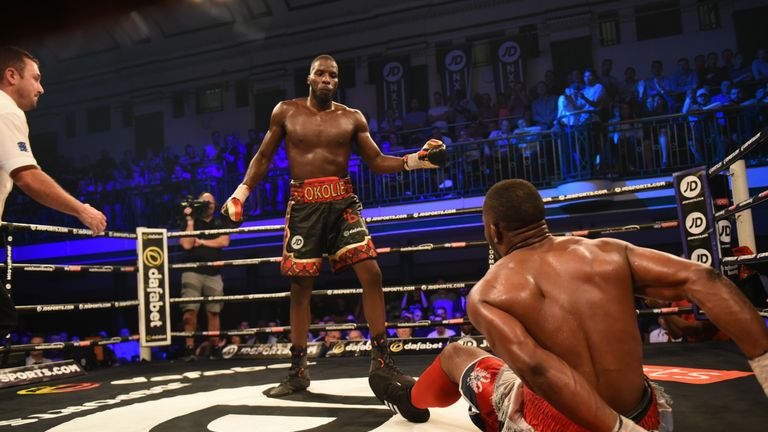 In the fourth, Okolie finally managed to drop his opponent to the canvas as a big right hand rocked nailed Mendouo, but he is quick to bounce back to his feet.
The Cameroonian continued to frustrate the knockout-artist and smothered much of Okolie's work as they fought towards the final bell.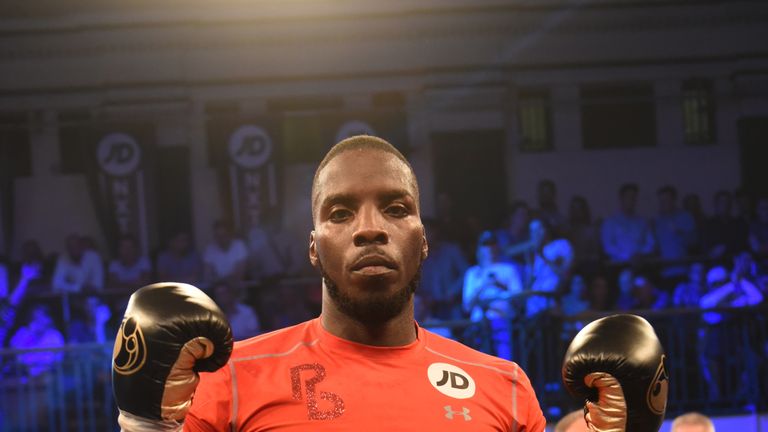 Speaking to Sky Sports afterwards, Okolie said: "It was useful to go the rounds, but was tough against an awkward opponent.
"It was a little bit scrappy, I couldn't get the rhythm of my opponent.
"I knew that this guy would be a lot more difficult than some of the other cruiserweight prospects."