Crolla vs Burns: Lewis Ritson destroys Robbie Barrett to claim the British lightweight title
By Matt Horan
Last Updated: 08/10/17 12:25am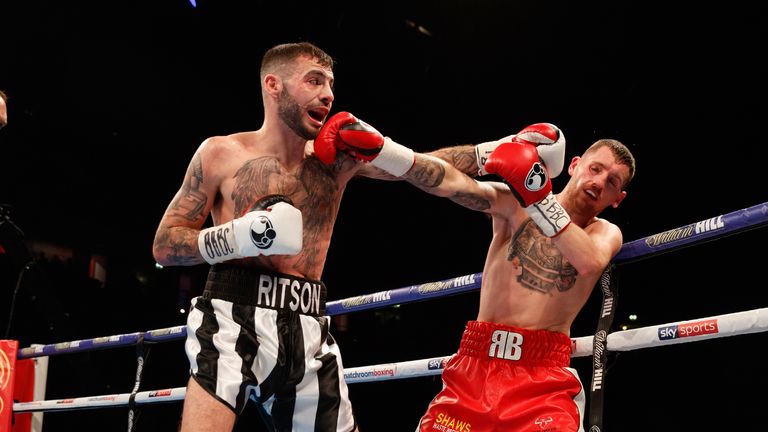 Lewis Ritson produced an emphatic seventh-round stoppage victory against Robbie Barrett to claim the British lightweight title in Manchester.
The unbeaten Newcastle fighter dominated Barrett. 25, from the first bell and after dropping the Yorkshireman on four occasions, Ritson claimed the belt after the champion's corner threw in the towel.
Barrett came into the contest hoping to make the first defence of the coveted Lonsdale belt, having shocked Scott Cardle last time out and although the southpaw proved tough and determined, Ritson was a class above.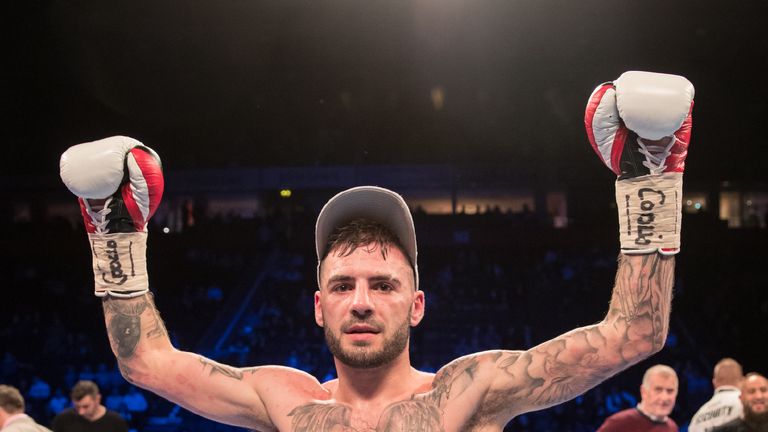 It was a razor-sharp start from 'Sandman', who went straight on the attack, landing crunching combinations as he forced Barrett back onto the ropes in the opener.
In the next period, things immediately went from bad to worse for the defending champion as he was heavily dropped following a punishing assault from Ritson.
The Newcastle lightweight continued to unload on Barrett as he looked for a devastating early knockout but the champion courageously stayed on his feet, fighting on to hear the bell.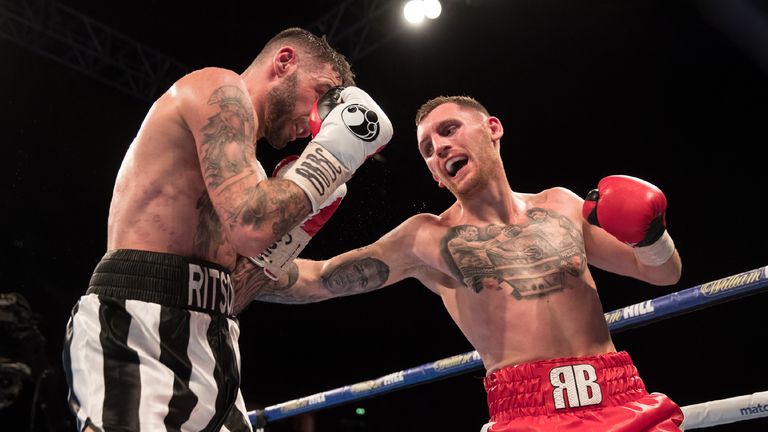 In the next few, Barrett was able to get some sort of foothold in the contest, occasionally sneaking in a right hand, but Ritson remained on the front foot, clearly the stronger and more powerful of the two.
After a fairly evenly contested fifth round, 'Sandman' again upped the tempo in the next and twice dropped the champion following ferocious shots to the body.
Ritson sensed that the finish was near and oozing in confidence, he relentlessly fired away on Barrett, repeatedly landing flush combinations in a torrid round for the Yorkshireman.
The end came in the seventh when, after Barrett was again dropped by a body shot, his trainer Stefy Bull mercifully threw in the towel.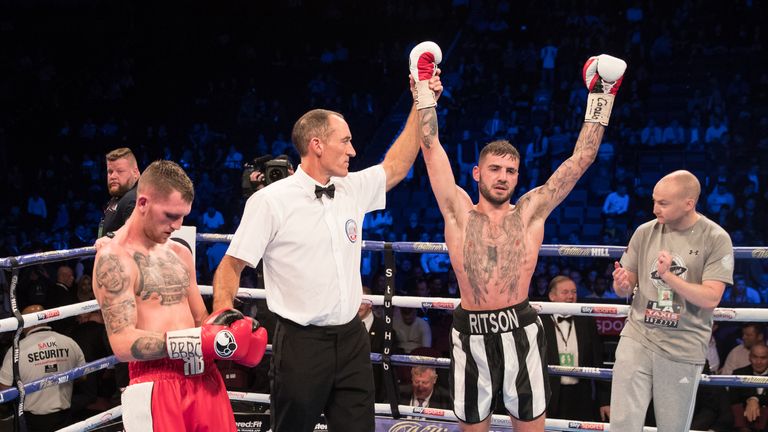 Speaking after the fight, Ritson said: "I'm over the moon with the victory and have always imagined being British champion.
"I felt a bit sorry for Barrett because I couldn't really feel his power.
"Scott Cardle and Sean Dodd are two of the biggest names on the domestic scene so I would love to fight one of them next."
On a bumper bill in Manchester, Hosea Burton,Scott Cardle and Marcus Morrison all returned to winning ways, while Gavin McDonnell claimed a first-round stoppage victory.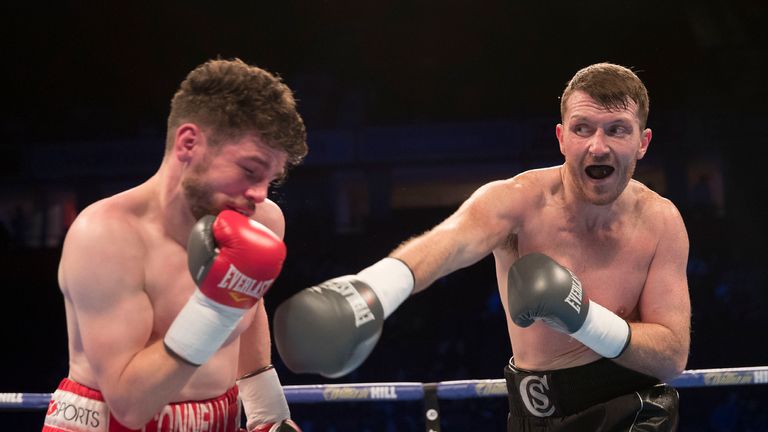 Cardle, who lost the British title to Barrett in his previous outing, outclassed Lee Connelly on his way to a dominant points win.
The 28-year-old is now hopeful of getting an opportunity to regain the coveted Lonsdale belt, afterwards saying: "I'm glad to just get back in the ring, I have no other intentions apart from getting back my British title."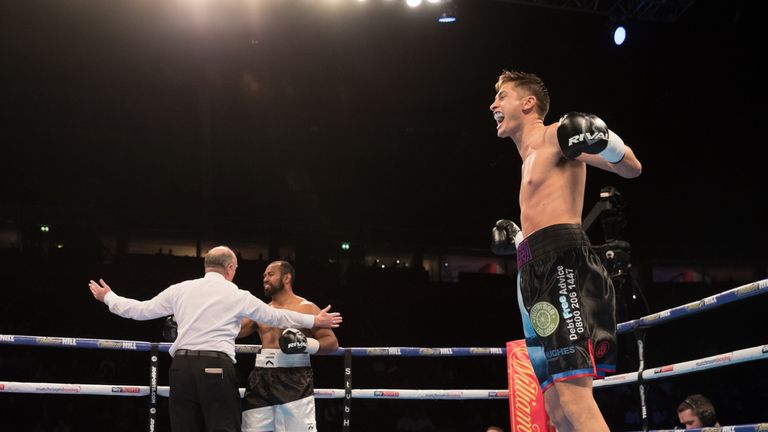 Light-heavyweight Burton took little time at all in getting victory, stopping former unbeaten fighter Ratu Latianara in the first round.
There were also wins for Sam Hyde, Joe Ham, Charlie Flynn and Jake Haigh - all four fighters remain undefeated.