Chris Eubank Jr says he "dominated 90 per cent" of sparring sessions with George Groves and cannot wait to prove his superiority if they meet in the semi-finals of the World Boxing Super Series.
The 28-year-old stepped up a division to enter the super-middleweight tournament, booking his place in the last four with a crushing knockout of Avni Yildrim last Saturday night in Germany.
Groves can set up an all-British battle if he comes through this weekend's quarter-final with Jamie Cox, and Eubank Jr says their past sparring sessions have shown that he would topple the WBA 'super' champion.
"I know George Groves. I know who he is, I know what he is. I know what he's capable of," Eubank Jr exclusively told Sky Sports.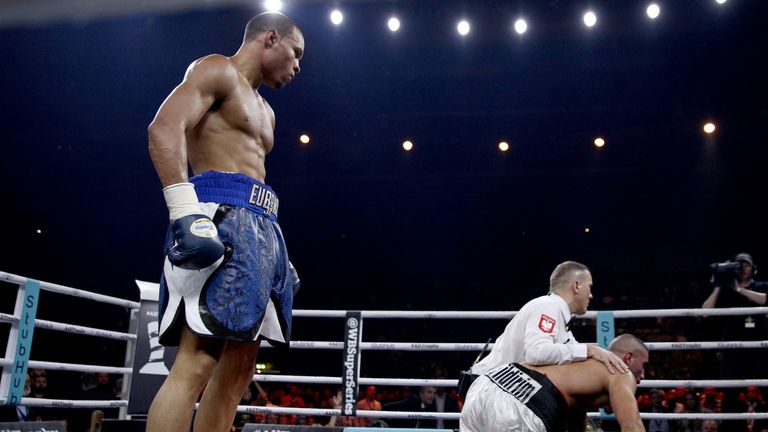 "I've sparred countless rounds with this man over the years. I have the measure of him. I know how those sparring sessions went. I know the levels that I was at, at those times, which was far beneath what I am now.
"I'm very confident going into a fight with him of what I'll be able to do in that ring. He's a solid world champion, there is no doubt about it. But I believe I'm a superior fighter in every single way, and I cannot wait to prove it."
Eubank Jr revealed how he studied videos of sparring with Groves to advance his own fledgling career, but says he is now ready to replace Britain's world champion, who famously fought Carl Froch in front of a massive Wembley crowd.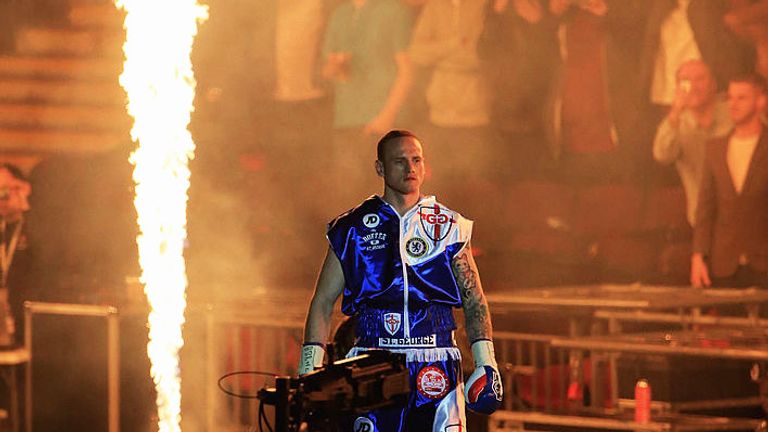 I have always watched George fight on the TV, doing these big things, and fighting in front of 80,000 people, and I'm thinking 'I can beat this guy.'
"I believe I dominated 90 per cent of the rounds that we boxed. I have footage of quite a lot of the spars, but that doesn't need to be made public. That was for me and my eyes only and just to learn, because when these sparring sessions were happening it was still early on in my career.
"I have always watched George fight on the TV, doing these big things, and fighting in front of 80,000 people, and I'm thinking 'I can beat this guy.' It should be me up there, and now it will be."


An unruly atmosphere in Stuttgart failed to unsettle the Brighton man, who even shrugged off a foul-mouthed rant from Yildrim's promoter at the pre-fight press conference.
"I had a man kiss me at a weigh-in. I've dealt with the unimaginable, nothing surprises me now," said Eubank Jr. "You literally can't do anything to rattle me, to surprise me, to get under my skin. I've gone through it all."
Callum Smith is another homegrown fighter in the competition, with the betting odds initially listing the Liverpudlian as a potential winner, although Eubank Jr felt that his rival damaged his reputation with a hard-fought points win over Erik Skoglund in his quarter-final.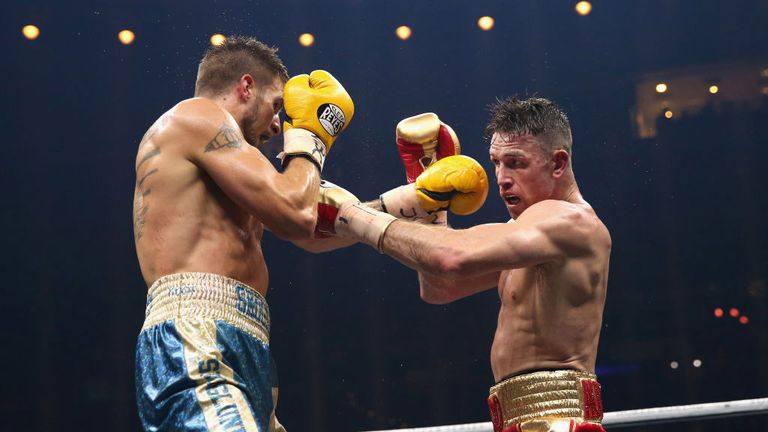 "I'm not sure if he is still currently the favourite to win at the bookies, but I think at the time of the fight he was, which made me laugh," he said.
"He got the job done, got the win. Was I impressed? Not at all.
"It wasn't an impressive performance. I didn't see anything in that fight against Skoglund which I deemed dangerous, or which I thought I couldn't handle.
"A lot of people are expecting him to get through to the final. I think it will be a great, great fight for the fans to see, but another fight that I'm confident I would win."
You can hear more from an exclusive interview with Chris Eubank Jr on this week's Ringside Toe 2 Toe podcast.