Boxers, Trainers & Pundits
Joshua vs Takam: The Panel on whether or not Carlos Takam should have been able to box on
Last Updated: 29/10/17 11:02am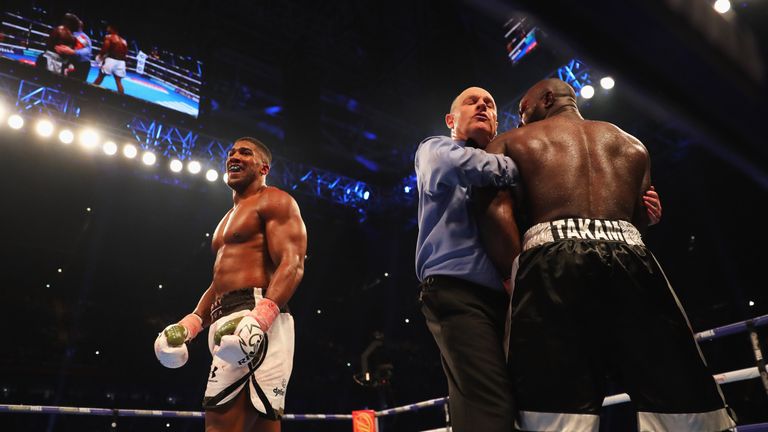 Carlos Takam became Anthony Joshua's 20th victim with a 10th-round stoppage in Cardiff on Saturday night, but the world title challenger and plenty in the sold-out Principality Stadium felt referee Phil Edwards stepped in too early. We asked current fighters, retired fighters, one famous fight fan and the two men it affected for their take on it...
Matthew Macklin
I did think it was premature, but Joshua won every round. Sooner or later something like that causes some serious damage if it goes on too long, so I am not complaining. Takam's eye was bothering him for a while, so it kind of made sense to me.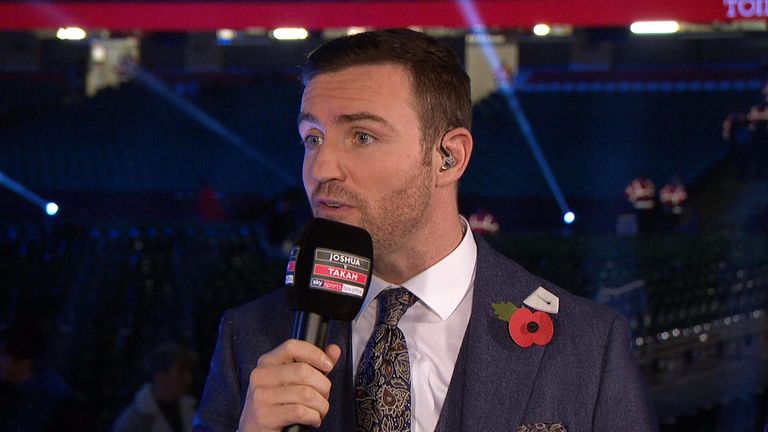 And let's be honest, because of the late change in opponent, Joshua was always going to be in a no-win situation. If he had blown Takam away - who is world class by the way - in a couple of rounds, people would have been even more unhappy.
Carlos Takam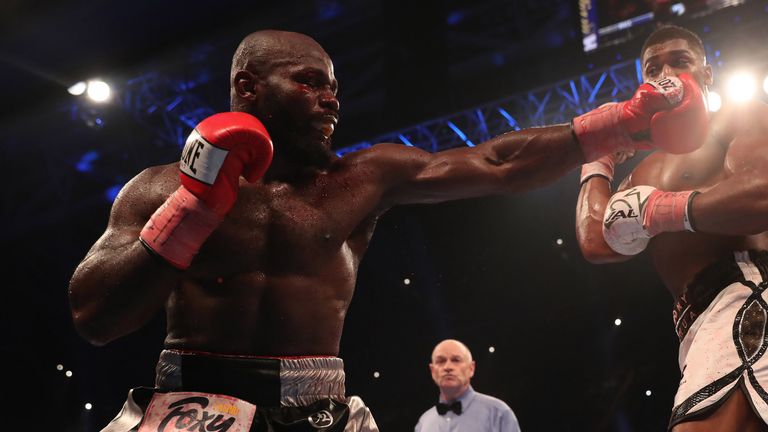 I don't know why the fight was stopped. I have a lot of respect for Anthony, he is a great champion, but I don't know why the referee made the decision.
The challenger
Tony Bellew
I don't think it should've been stopped but I'll be honest, I don't want to see people get hurt and it was premature but he was going to sleep. It was like Froch-Groves I to me - it shouldn't have been stopped but the fact of the matter was, two or three more punches and Takam could have been in serious trouble.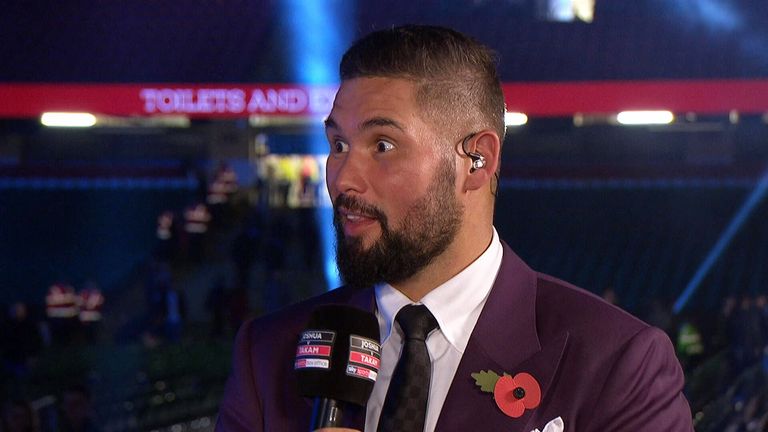 We all want conclusive finishes and people who have paid good money to be here want to see a knockout. You could see it coming as well, but like I say, I have no complaints about it.
Luke Campbell
Takam was taking big shots and had been throughout the fight. He was still fighting back a little bit, but did he need to carry on taking those big shots? He had two cut eyes, he was getting hit heavily more and more, as well.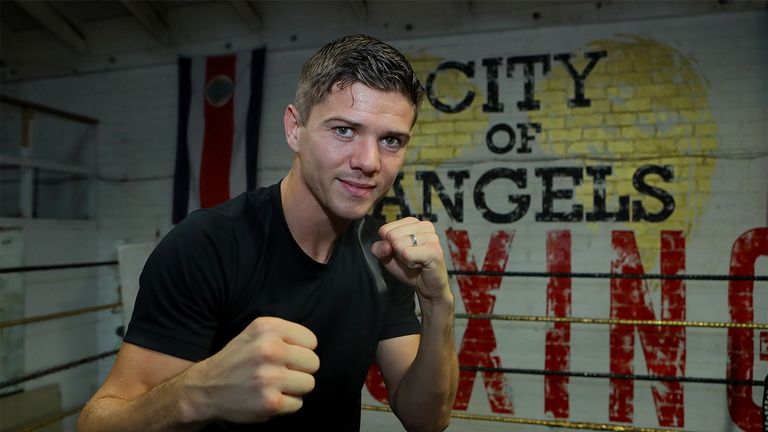 You can understand why he wanted it to go on but when the referee made the decision, Joshua had hit him with a flurry and that looked painful. The referee has to call it then and there and he did that. I don't think it was that bad. There was only going to be one winner anyway.
Anthony Joshua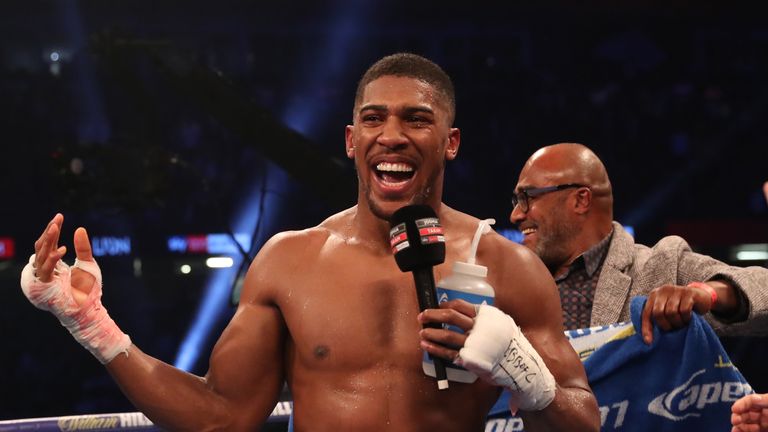 I have no interest for what's going on with the officials. My job is the opponent. I don't have control over the ref's decision.
The champion
Colin Farrell
I can see where the referee was coming from because we all know there have been some horror stories. But one thing for me was your man Takam had the right to go on a little bit longer because he was dangerous.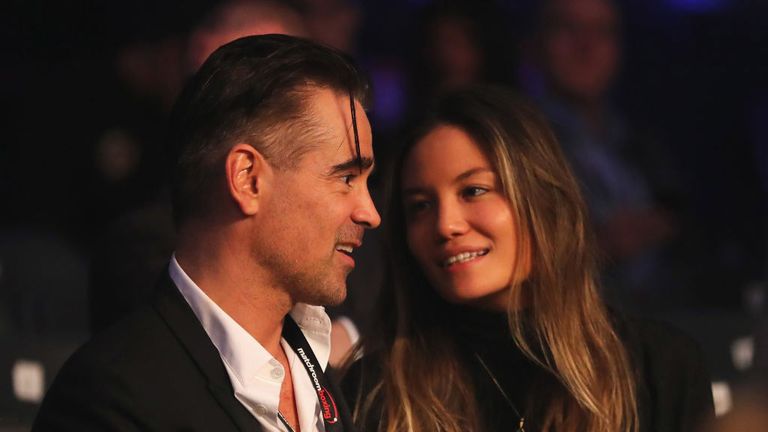 He was beaten up by Joshua and would take shots for 65 or 70 seconds but then he would come back and even if it was only for six or seven in comparision, it showed he was still in it competing at least.
Carl Froch
The first thing I want to say is Phil Edwards is a very good referee. I had him in a few of my fights so it would be wrong for me to say it was stopped way too early, but if I am honest, it probably was. If a fight can go on, it should go on, especially if there is a world title at stake.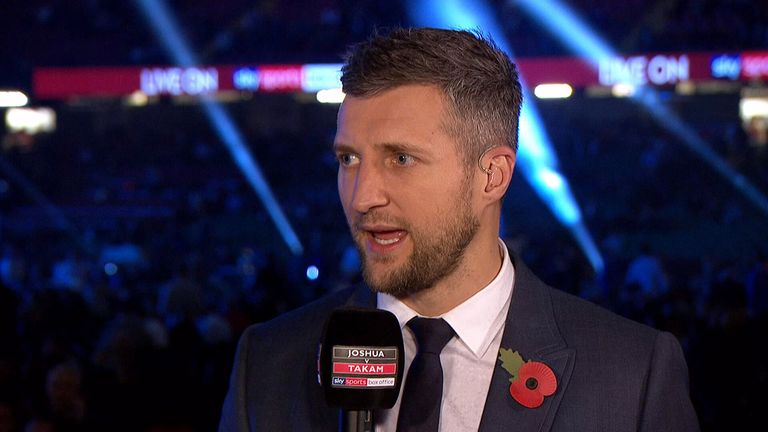 The crowd reaction said it all, but Edwards can't be made responsible for this and have the weight on his shoulders for this. Takam was cut, was bleeding heavily, had just been battered with the right so if you are sensible, you'd have liked to have seen it stopped when it was. If you are barbaric like me, it was probably too early. But it's not the referee's fault.