Deontay Wilder destroyed Bermane Stiverne in the first round of their WBC heavyweight world title rematch at the Barclays Center, Brooklyn.
'The Bronze Bomber' showed devastating power as he knocked down mandatory challenger Stiverne three times before the referee mercifully waved off the championship bout.
The demolishing victory marks the unbeaten Alabama knockout-artist's sixth successive defence of the coveted green and gold belt and Wilder now wants a unification showdown with Anthony Joshua.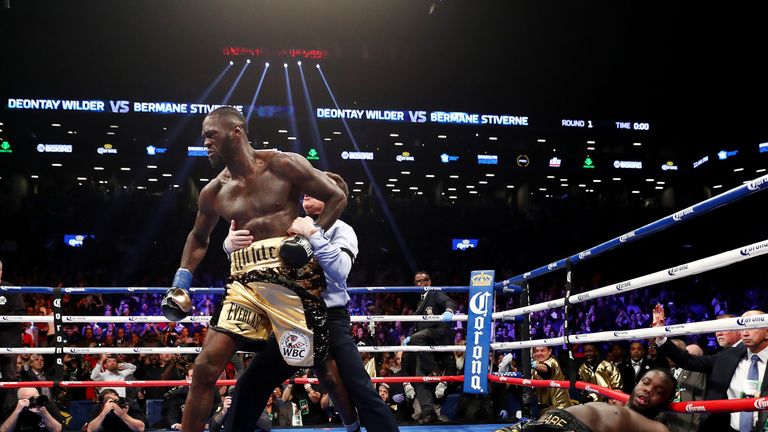 Bad blood between the champion and Sitverne was very much a feature in the build-up to the fight and it was Wilder who came out for the opening bell clearly intent on making a statement.
The 32-year-old was quick to get behind his spiteful and rangy jab, snapping Stiverne's head back in the first minute, waiting for the opportunity to bring his punishing right hand into play.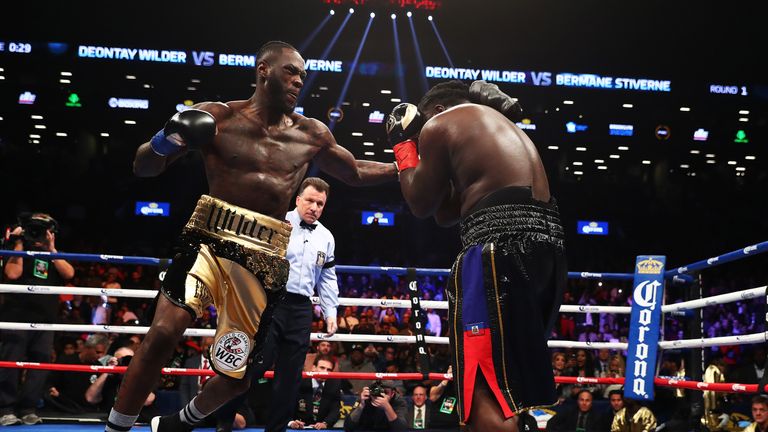 It wasn't long before the opening came as Wilder breached the high guard of 'B. WARE' with a straight right that left the challenger on the canvas almost in disbelief.
Wilder then menacingly stood as the 39-year-old sluggishly returned to his feet. After staring down his shorter opponent, the champion exploded into action, landing flush with a brutal left before a clubbing right then sent Stiverne down for a second time.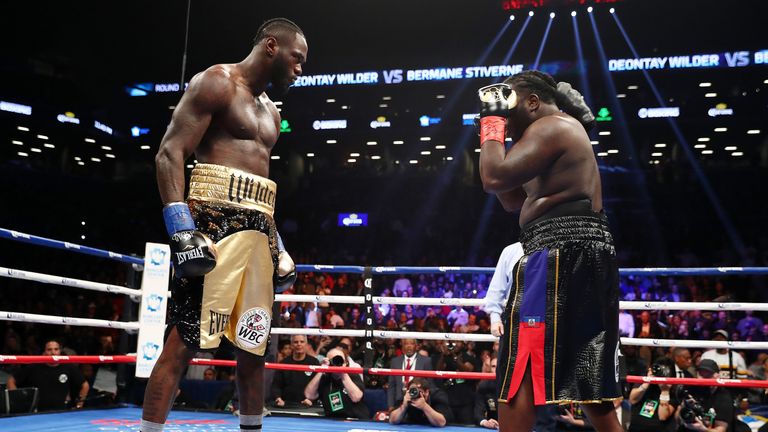 Again, he returned to his feet, but the writing was already on the wall, it was a matter of when not if.
The finish came soon-after when, with just seconds left in the opening period, Wilder jerked his way on to the inside and loaded up on a jolting right uppercut that left Stiverne sprawled on the canvas unable to continue.
Speaking after the knockout victory, Wilder said: "I had so much frustration, my career has been crazy, I just want to prove that I am the best, I know it, I just want to prove it.
"You have to give props to Stiverne for stepping in the ring with me, I want peace. We do what we have to do in the ring, at least he is a clean fighter and he stepped up. He did the best he could do.
"I'm too athletic, I'm mobile, I'm hostile, I have the heart of a lion. I am the king.
"No heavyweight can compare to me, I move like a middleweight. the things I can do in the ring and what I see is crazy, I' m very confident in what I do.
"I've been waiting on the fight for a long time, listen 'AJ', I declare war on you. I've been waiting for a long time. I know I'm the champion, I know I'm the best, are you up for the test?"