Shannon Briggs wants to meet Tyson Fury back in the ring when their respective suspensions have finished.
Briggs is free to box again from Tuesday after a failed drug test but Fury remains suspended as he awaits his UK anti-doping hearing to resume.
"My target is Tyson Fury. He's a chump, he's a punk," Briggs exclusively told Sky Sports. "He shot some words at me on Twitter but he's scared of me.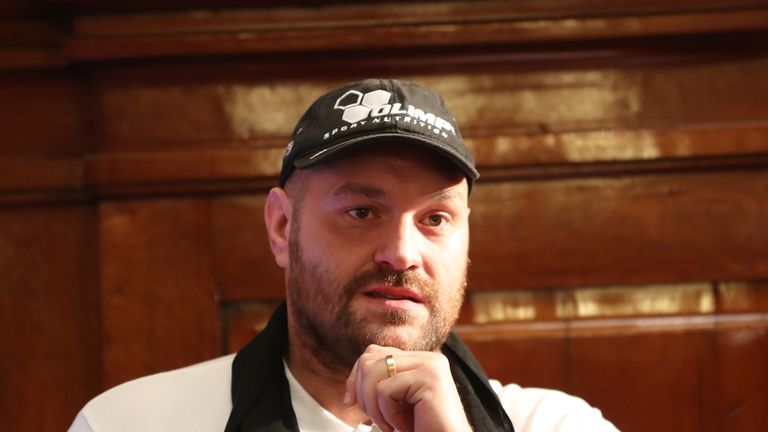 If [Fury] needs a tune-up for a title fight, why not fight a 45,000 year old man?
"It's a tough road back for him and I'm a fight that he doesn't want.
"This is the biggest fight for both of us, besides him getting a massive title fight. If he needs a tune-up for a title fight, why not fight a 45,000-year-old man?
"I like Fury but I want to knock him out. Once I knock out 'the whale' - that's what I call Fury - I bet that Wladimir Klitschko will come back [to fight me]."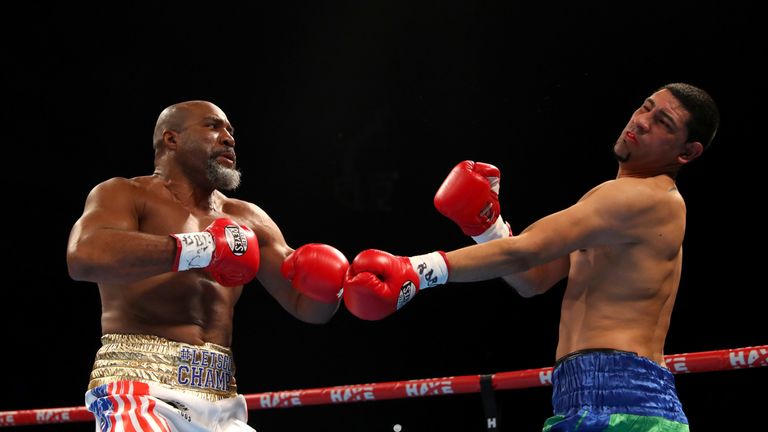 Briggs gave Fury an encouraging pep talk at ringside last December when both men attended Anthony Joshua vs Eric Molina then, in a recent interview with Sky Sports, explained his own mental health issues.
"As far as his depression, I've got love for him," Briggs said about Fury. "I respect and understand what he's going through."
Briggs, now aged 45, held the lineal world heavyweight title in 1997 then briefly won the WBO title in 2006, while Fury hasn't fought since ending Klitschko's divisional dominance two years ago.
"I look forward to resuming my career in the UK," said Briggs, whose most recent fight was at London's O2 in May 2016.