Lawrence Okolie says he requested grudge fight with Isaac Chamberlain and cannot wait to silence rival
By Richard Damerell and Tim Hobbs
Last Updated: 24/11/17 4:46pm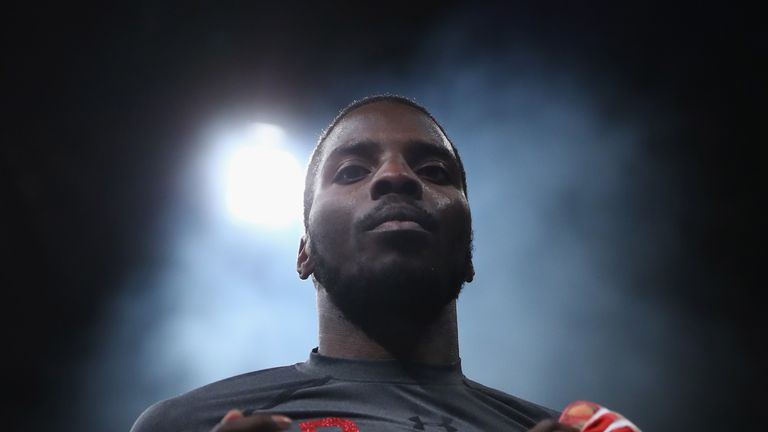 Lawrence Okolie is paying little attention to Isaac Chamberlain's insults as he prefers "action" and insists he made the grudge fight happen.
The cruiserweight duo are expected to settle their feud next February and Okolie will firstly sharpen his skills on this month's Katie Taylor bill at York Hall on December 13, live on Sky Sports.
Hackney man Okolie was confronted by Chamberlain on a recent visit to the Bethnal Green venue, but believes he forced his Brixton rival to back up those boasts by requesting a date for their fight.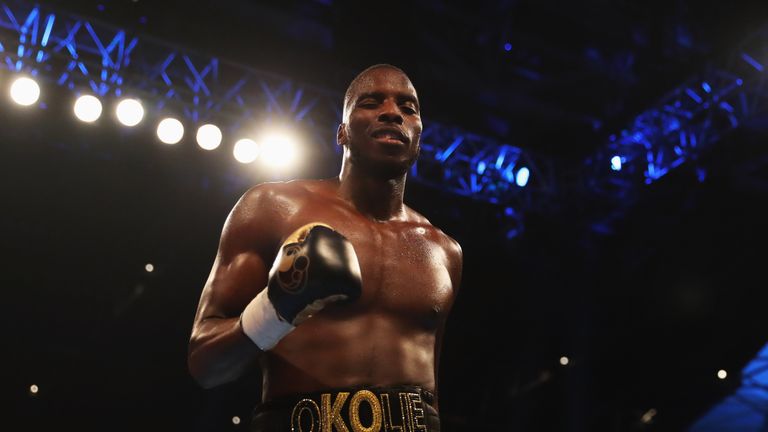 As soon as that conversation was over, I asked the match-makers to make the fight happen.
Lawrence Okolie
"There's been an undercurrent brewing for a while," Okolie told Sky Sports.
"I went to York Hall with my brother, where we were confronted by Chamberlain and some of his friends, and the difference between him and me is - he just wants to be talking, I want action.
"As soon as that conversation was over, I asked the match-makers to make the fight happen."
Chamberlain dismissed the threat of Okolie, branding him the 'easiest opponent' of his career, and mocked the Team GB fighter's appearance at last summer's Rio Olympics.
Okolie was quick to remind Chamberlain that he is the reason for them risking their unbeaten records, and wants to end their heated dispute with his destructive fists.
"Remember I called the matchmakers, he didn't," said Okolie, who has five knockouts in his six victories.
"Me and my team have pushed to make it happen. Do you get where I am coming from?
"Forget him pretending. When this fight happens it will be down to me, even if it's the fight he wanted.
"I don't want more money, I don't care about that, but if you want to sit there month after month and talk down on me and rubbish my accomplishments, you've got a hard life... I don't want to hear that. I want to fight."
Chamberlain has the edge in experience, having started his professional career two years earlier, and Okolie readily accepted his underdog tag.
"Actually he's supposed to be the favourite," said Okolie. "He's been a pro for three years, he's been sparring [WBO champion Oleksandr] Usyk.
"He's been doing everything he's been asked to do and people keep saying 'he's an animal, warrior,' so he should be the favourite.

"Me? I'm just a man who's had everything given to me on a plate. We'll see what happens when he gets it."