Tyson Fury hopes UK Anti-Doping will allow him to resume his career as hearing continues this week
By Richard Damerell and Pete Hall
Last Updated: 11/12/17 5:46pm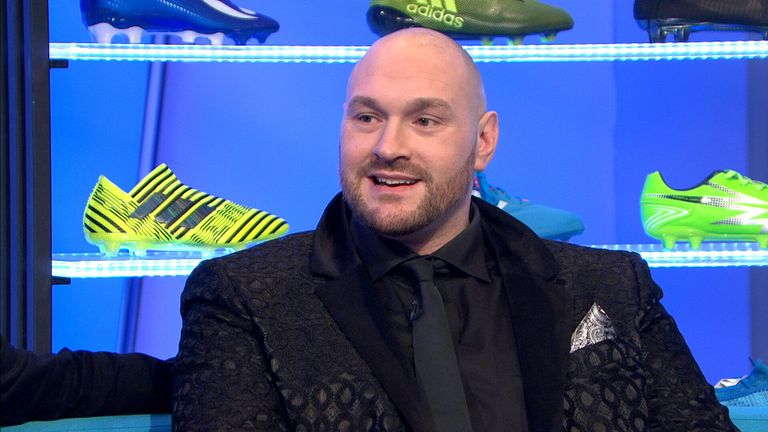 Tyson Fury has urged UK Anti-Doping to do the "right thing" as fresh uncertainty surrounds his future ahead of the scheduled hearing in London this week.
The former heavyweight champion has not fought since his world title triumph over Wladimir Klitschko in November 2015 and did not attend the central London offices for the hearing, which was due to start on Monday after he was charged with "the presence of a prohibited substance" in June 2016.
Fury hopes to be cleared to return to the ring in April or May, although he could be forced to wait until the New Year for a final ruling.
Speaking at the weekend, he exclusively told Sky Sports: "Yes, hopefully they will do the right thing. I want to get back out there. I know what the outcome should be.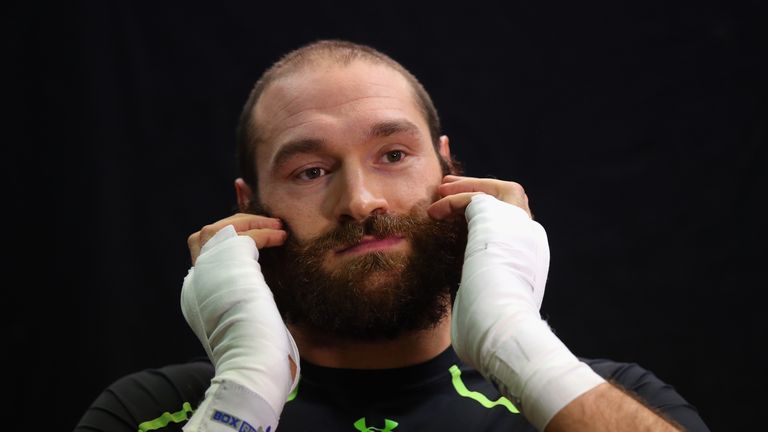 End of April, early May. I will be ready by that time, fit and strong. The training plan is set up, so I will be ready by then.
Tyson Fury
"End of April, early May. I will be ready by that time, fit and strong. The training plan is set up, so I will be ready by then."
Tony Bellew has already been mentioned as a possible opponent for Fury, who exchanged heated words with the Merseysider on Sky Sports' Soccer PM at the weekend.
But Fury firstly expects to sharpen his skills against a warm-up opponent following his lengthy absence from the ring.
"I can't really give you any names, because the price will go up won't it," said Fury. "It will be somebody decent. I am not going to fight some no-hopers like some of this lot.
Asked about Bellew's confident verbal challenge, he added: "What he says is what he says. Let's hope it is a serious threat. I would like to see what he can do, to be honest. I know what I can do to him."
Fury suggested in the past that he is eager to face Anthony Joshua, the current WBA 'super' and IBF champion, describing their bout as one of the "biggest fights in British boxing history."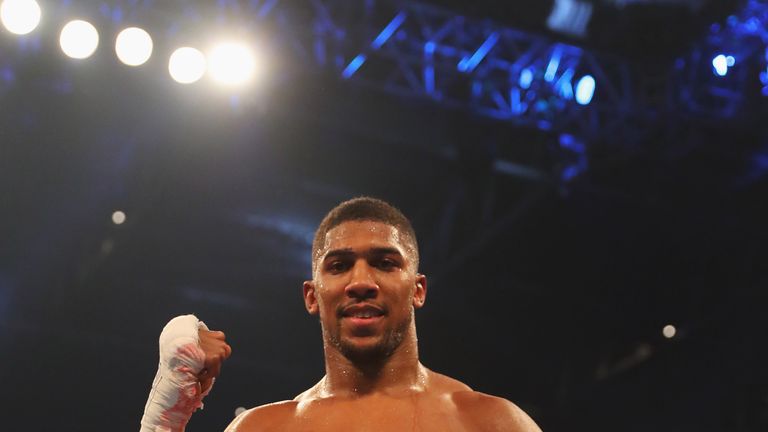 But he played down the prospect of a massive domestic clash in the near future, insisting he is more interested in reviving his career with up to five fights in 2018.
"There is a lot of politics involved in boxing," said Fury. "It is not just two fighters getting in the ring and fighting. There is so much to do. One day we would probably both like to get this fight sorted.
"That is all very unimportant to me. Where it is, who it is, what date it is. As long as I get back out there in 2018, I will be happy.
"I am itching to get back in there, and we are well in the planning stages. It is all starting to come together. I want to get four or five fights in next year. I am ready for that amount."