Taylor vs McCaskill: Joe Cordina stops Lee Connelly in four rounds at York Hall
Last Updated: 13/12/17 7:59pm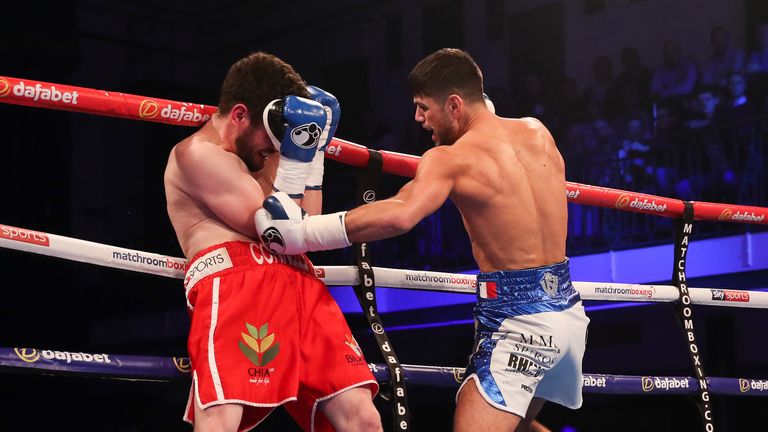 Joe Cordina continued his classy rise up the professional ranks with a slick fourth-round stoppage of Lee Connelly at York Hall.
The Olympian showed his skill-set to go to 6-0-KO5 in style, dominating from the start in a one-sided contest that was eventually called off by the referee.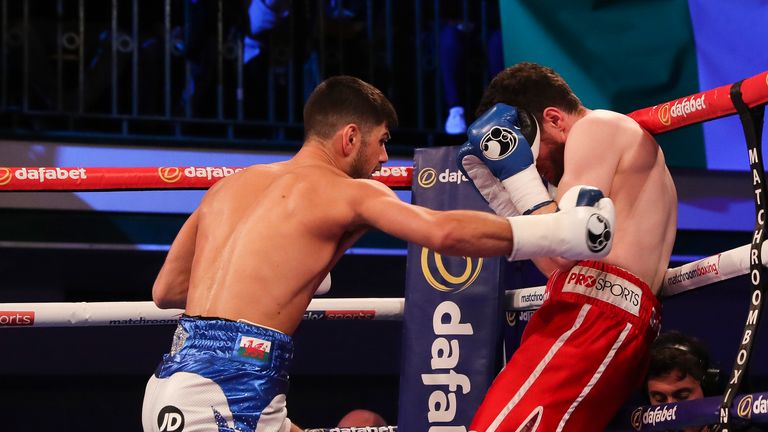 Cordina caused a nasty cut over Connelly's right eye in the third and although the Derbyshire man's trainer seemed keen on halting proceedings at the end of the round, it was Ian John Lewis who stepped in at the end of a non-stop assault from the Welsh Wizard in the fourth.
The Cardiff star's speed and precision shone through from the opening round as his right caused his foe early problems. It soon saw Connelly trapped on the ropes with a left-right-left too quick for him to cope with.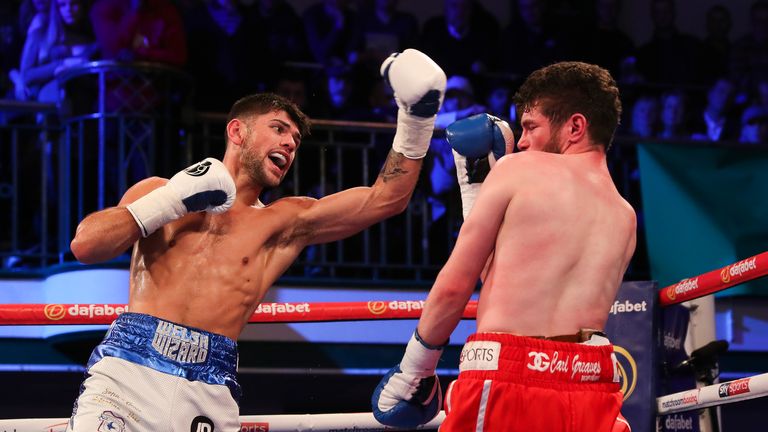 That continued into the second and third, the Welsh Wizard showing he picks his punches superbly with a lethal left from way out and the rapid combinations all registering.
Connelly was unable to stop the Cordina flow and in the third, a non-stop attack of nine unanswered punches, from both hands and at all angles, caused the cut.
The fight went into the fourth only for Cordina to step up a gear and even though a towel was thrown in from the Connelly corner, it continued and after pinging in some trademark short and sharp shots, the unbeaten Welshman went for the finish.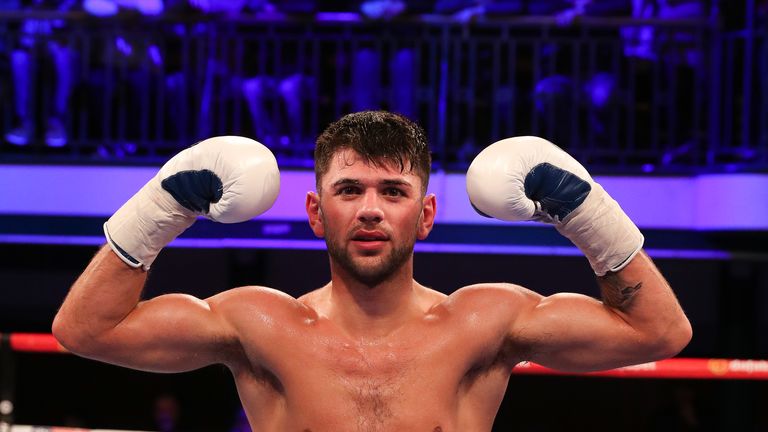 This time at least 20 shots were answered as Connelly tried his best to tuck up or stay out of trouble but there was no escape. Cordina used his timing and accuracy with apparent ease, forcing the ref to eventually step in.
Cordina admitted that after six straight wins, he is ready for some tougher tests in 2018.
"I'm not discrediting him in any shape or form, but he wasn't going to test me in any aspect," he told Sky Sports.
"I had the jab, the speed, the power over him. I'm learning every fight."