Taylor vs McCaskill: Conor Benn knocked down twice but hits back to out-point Cedrick Peynaud
By Tim Hobbs
Last Updated: 14/12/17 10:02am
Conor Benn climbed off the canvas for the first time to maintain his unbeaten record with an explosive win against Cedrick Peynaud.
The son of fans' favourite Nigel was floored twice in the opening round, but fired back in an unbelievable York Hall battle, knocking the Frenchman down twice in the final two rounds.
Benn, whose left eye was cut and his right eye badly swollen by the end, showed his heart and guts to get the decision 57-54, and move to 11-0-KO9.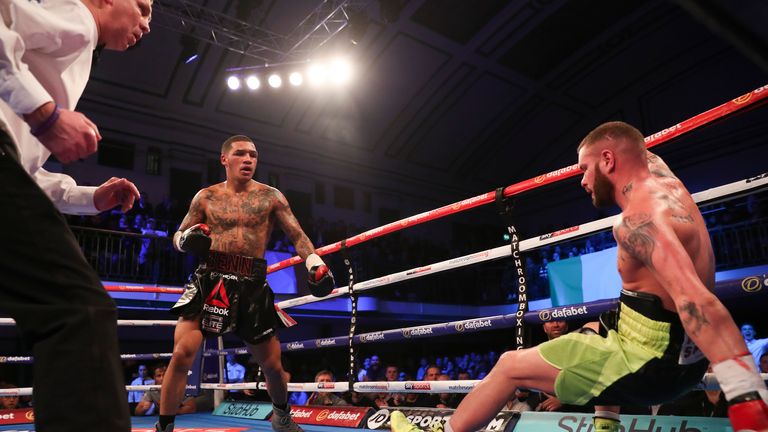 The 21-year-old was on the brink of defeat after a disastrous opening round that started with him typically on the attack and landing body shots and a ramrod right through the Frenchman's guard.
Yet the tables turned after two minutes, Benn on the offensive only for Peynaud to catch him on the way in with a heavy right, sending him to the canvas for the first time in his professional career.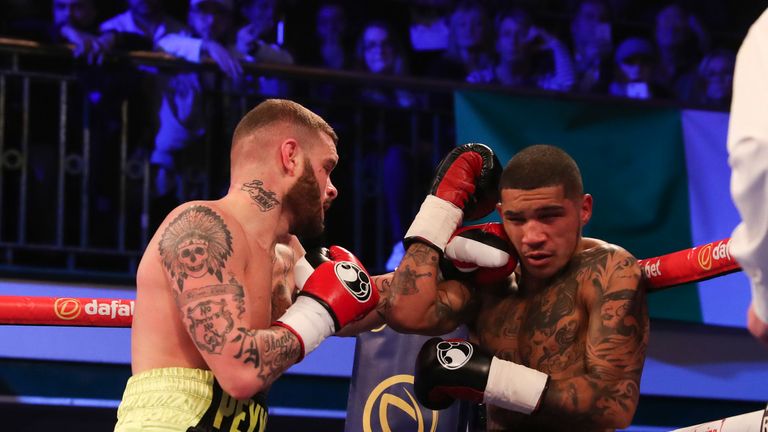 Benn managed to make it up and started to fight fire with fire, only to go down again as he was stuck on the ropes at the end of three sensational and stunning minutes.
The 'Destroyer' admits he still has lots to learn and showed that in the second as he was caught again, in the corner, with his left eye cut and his face damaged - yet even that was not going to stop him battling back.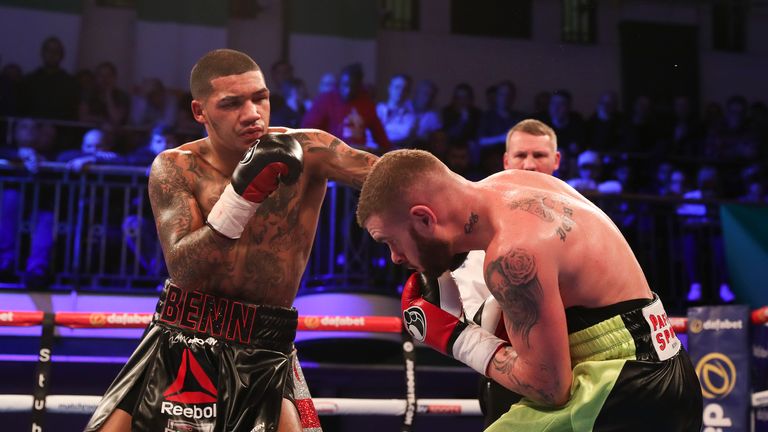 The third and fourth rounds were as spectacular as the first two, both fighters swapping shots, Benn finally getting his trademark left hook going and a right uppercut shaking the Frenchman.
But with Peynaud happy to stand and trade, and Benn not worried about his defence, it was another roller-coaster round that set up what turned out to be a record-saving fifth for the Ilford man.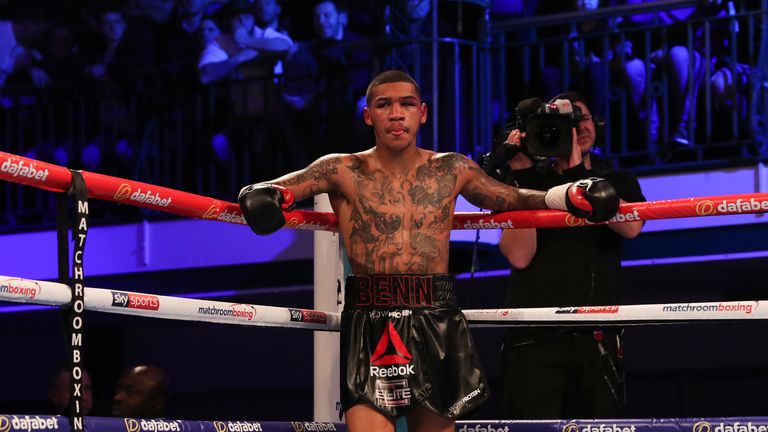 The 'Destroyer' chased and charged his foe down, pinning him on the ropes then unleashing a four-punch combination to the ribs, the final right seeing Peynaud going down.
The electric east London crowd knew it all came down to the final round with plenty feeling their favourite needed a knockdown to stand a chance of remaining unbeaten - and Benn simply delivered.
Again, they both went for the big finish but with just over a minute to go, another hard right sent the Frenchman to the floor again and although he got up and landed a hard right of his own on the final bell, it proved to edge the decision Benn's way.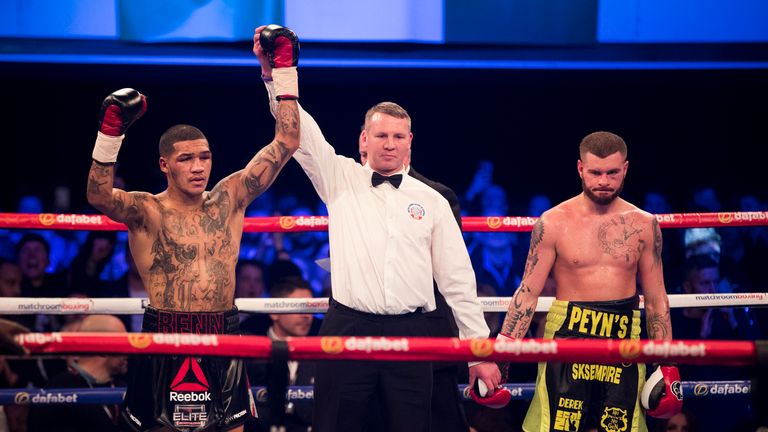 "Massive learning experience. I'll come back from it and learn from it," he told Sky Sports.
"The only thing I showed in that fight is - I have heart. I'll learn from this, I'm only 20-years-old.
"I think I dealt with it alright. You cannot test heart, you've either got it, or you've not."