Tyson Fury declares himself 'king' of the heavyweight division ahead of ring return
By Joe Shread
Last Updated: 15/12/17 8:06am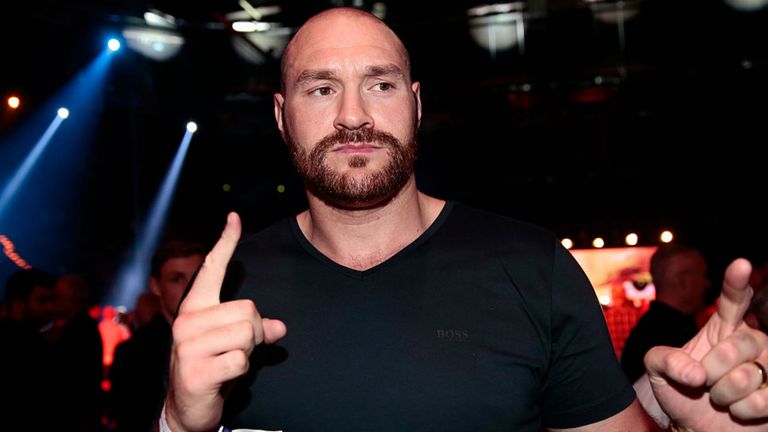 Tyson Fury claims he is "the king" of the heavyweight division as he plans his return to boxing after an absence of more than two years.
Fury accepted a backdated two-year ban from UK Anti-Doping for a violation this week, and the British Boxing Board of Control are meeting in January to discuss renewing the 29-year-old's licence.
Fury, undefeated in 25 fights and a former WBO, IBF and WBA champion, thinks his record makes him stand out from the crowd.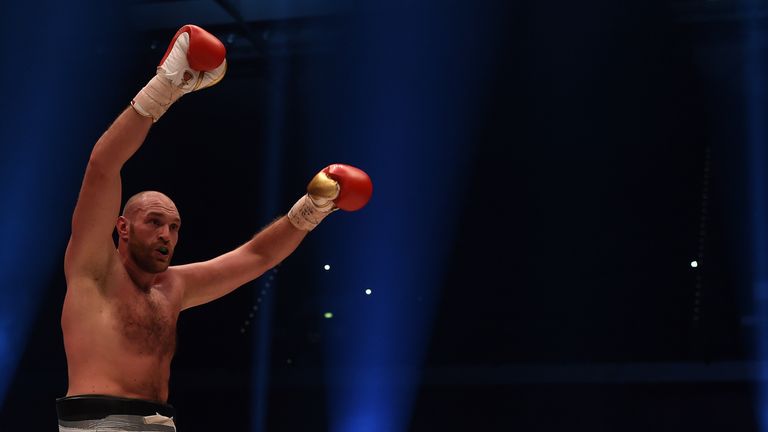 Speaking to The Telegraph, he said: "Someone labelled it the four kings right now, four undefeated heavyweight fighters in myself, Anthony Joshua, Joseph Parker and Deontay Wilder.
"But I labelled it 'three peasants and a king'. There's only one king of the division and that's me."
With Fury set to return to the sport for the first time since shocking Wladimir Klitschko in November 2015, a fight with Anthony Joshua has been discussed.
Promoter Eddie Hearn believes it would be the "biggest fight in British boxing history", and Fury says he would have no trouble winning it.
He said: "He is a big strong lad, good power, good physique, but what else can I say? There are levels to this game, and my boxing ability is way more advanced than his is."
But despite Fury's confidence, he is still a long way from being fit to return to the sport. During his absence, his weight ballooned to 27 stone, and while he has lost four, Fury feels he is only halfway towards reaching fighting weight.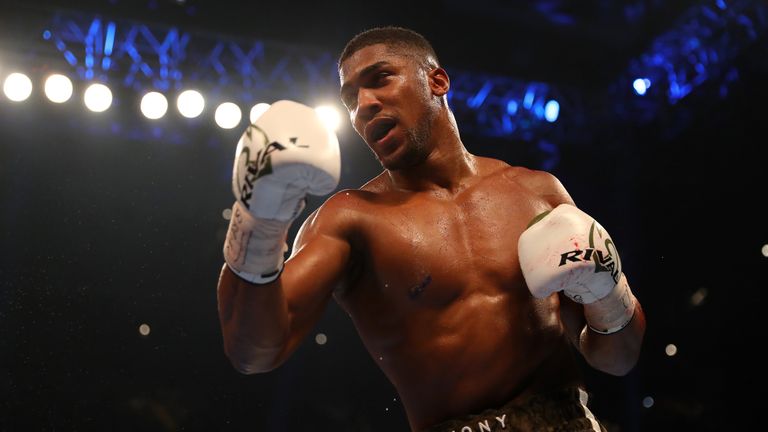 While he is delighted to be heading towards a return, Fury says he doesn't want to be rushed back into the ring.
He said: "I'm inspired to get back. I always thought I'd be able to fight again. It was devastating mentally.
"I felt like I'd reached my Everest when I beat Wladimir Klitschko to claim the world title, but now I'm motivated again.
"I won't be forced into fighting these elite, hard guys until I'm fully fit.
"I'm not a silly man. I won't be rushed back, because one punch can change everything in a heavyweight fight."