NxtGen: Spencer Oliver and Darren Barker rate Josh Kelly, Conor Benn and Reece Bellotti and more over 2017
Last Updated: 30/12/17 7:34am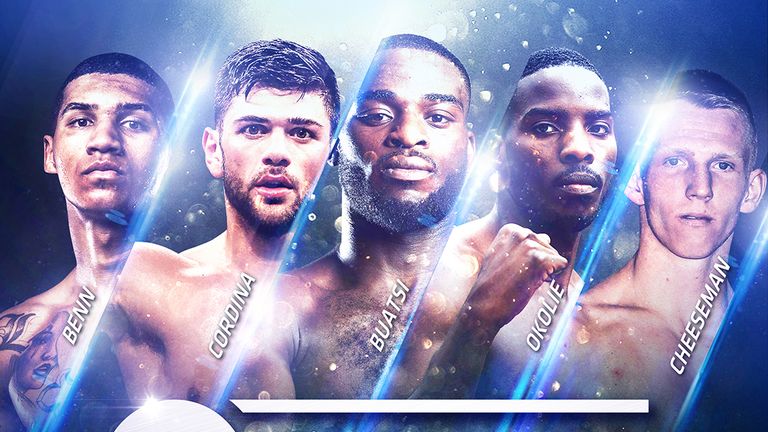 It has been a busy year for Britain's future stars, so we asked London duo Spencer Oliver and Darren Barker to give their ratings and reports from 2017...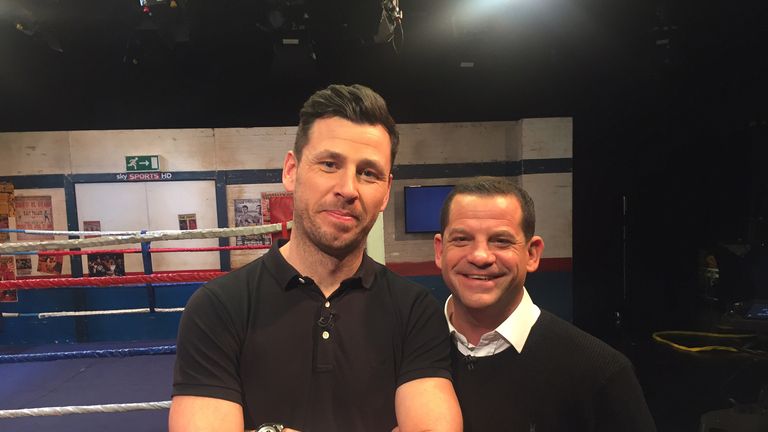 Jake Ball (4-0-KO2)
Oliver: I was worried he wouldn't get back to the same level after that heavy knockout last year, but Ball has had a great year. Still a work in progress but he has learned from that mistake and the recent win over Miles Shinkwin gets top marks. Grade: B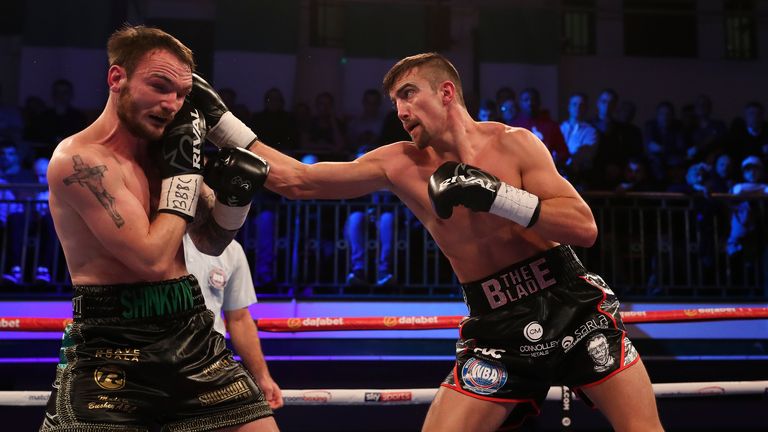 Barker: I think he's had a good year. He finished it on a high with a great performance against Miles Shinkwin. That defeat against JJ McDonagh can make or break you and it looks like he's learned from it. Grade: B+
Reece Bellotti (3-0-KO3)
Barker: Reece had a cracking fight against Jason Cunningham. A brilliant fighter, so exciting, he's got an engine like Mo Farah. He's had a great year. Grade: B+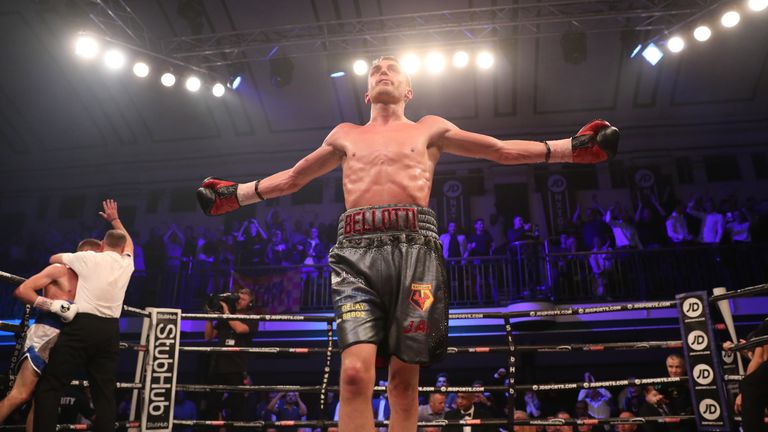 Oliver: A great prospect. He fights with his heart on his sleeve, loves to come forward and we've seen that this year. He wants to succeed and definitely improve, so I can see him with his head in the books, willing to learn and learn. Grade: A-
Conor Benn (5-0-KO4)
Oliver: Forget the last fight, this boy is improving all the time. He is more than a bully and the way he came through that test, shows he is learning on the job. He clearly does his homework and analyses what he is doing, and for me, the most-improved member of the class.
Grade: A-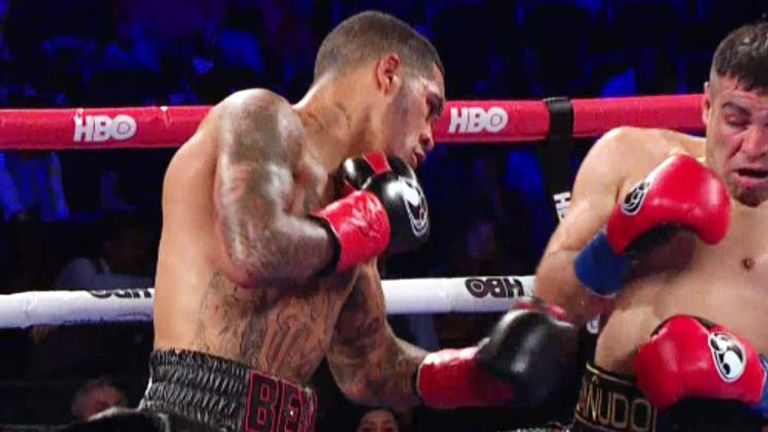 Barker: Conor has finished the year - and it may surprise a few people - with a plus. He's shown us and a lot of people, and most importantly himself, that he's got heart. You cannot teach that. He also had a good win in New York on his US debut and he's still learning. Grade: B
Joshua Buatsi (3-0-KO2)
Barker: He's definitely one to watch and I love his style, his boxing ability, he's pleasing on the eye. Injuries are frustrating, but that's part of the sport and it happens, it happened to me. He'll be looking forward to 2018 and hopefully picking up a title at the tail end of it. Grade: B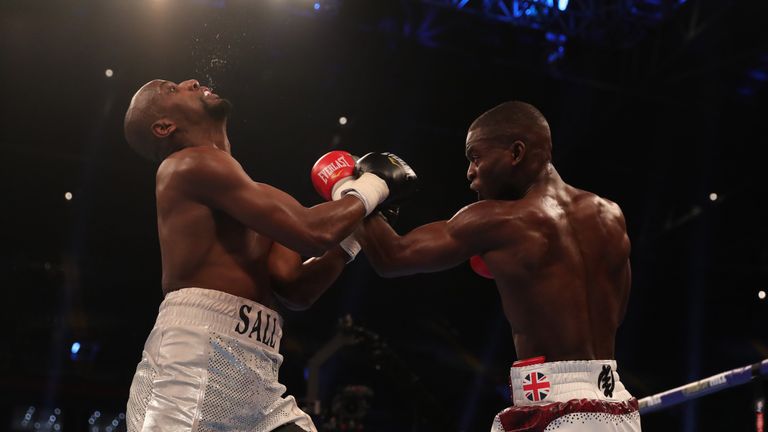 Oliver: He's had a tough year with injuries but time is on his side and he has not rushed into things, like so many other young fighters do. Grade: B-
Felix Cash (3-0-KO2)
Oliver: Great amateur pedigree and immense potential. If I am honest I wasn't sure about him when I first saw him and the jury was still out on him, but he has improved so well and we can see the work he does is coming off. Definitely one to keep an eye on next year. Grade: A-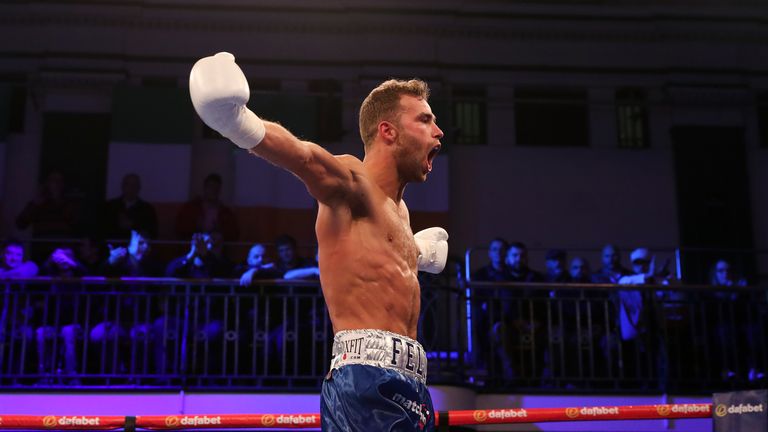 Barker: I've been impressed with Felix, he's a good fighter, and he's got it all really. He's got quick hands, he can punch, he's put them together well with good variation, and he's learning all the time under Tony Sims. Grade: B+
Ted Cheeseman (5-0-KO2)
Barker: I'm a massive fan of Ted. He stepped up, he's passed all the tests, he's the English champion and is on the cusp of fighting for the British title. I'm very impressed with Ted's work ethic, how professional he is at such a young age, and I like him personally as I do the other lads. Grade: A
Oliver: The way he has progressed this year has been unbelievable. The way he passed the exam against Matt Ryan to win the English title was outstanding. He was supposed to struggle but he came through that brilliantly. Grade: A
Isaac Chamberlain (3-0-KO2)
Oliver: I like this lad. To get through Wadi Camacho find and the shoulder injury, he has a had a good year. I like the way he has been going to other gyms, sparring with the likes of Oleksandr Usyk, because that shows he wants to learn and learn. Grade: B-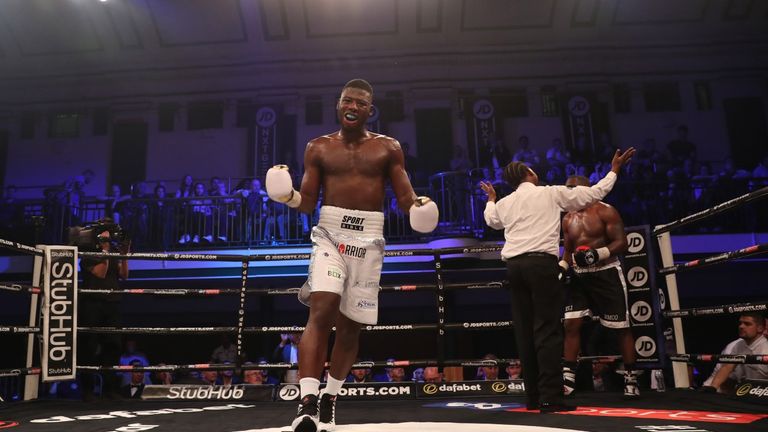 Barker: Isaac has obviously come through that fight last year, which was absolutely amazing, but the way he knows he can get through major issues like that, will stand him in good stead this year.
Joe Cordina (6-0-KO5)
Barker: Some people are questioning Joe's punch power, but I don't think that's an issue. The way he fights is brilliant and he's got that pedigree as well. He's a great fighter, he's a great lad, and I'm going to score him highly because of how good he is. Grade: A
Oliver: If I look down the register, Cordina is one I will be keep an eye on next year because when he steps up a level we will see how good he is. His is so smart, uses his brain so smartly and has quick hand-speed and footwork. Grade: A-
Natasha Jonas (4-0-KO4)
Oliver: The way she has come back has been good to see. I thought she was going to stay retired but maybe Katie Taylor has inspired her because she has made a very good start. Might be one that stays under the radar - for now... Grade: A-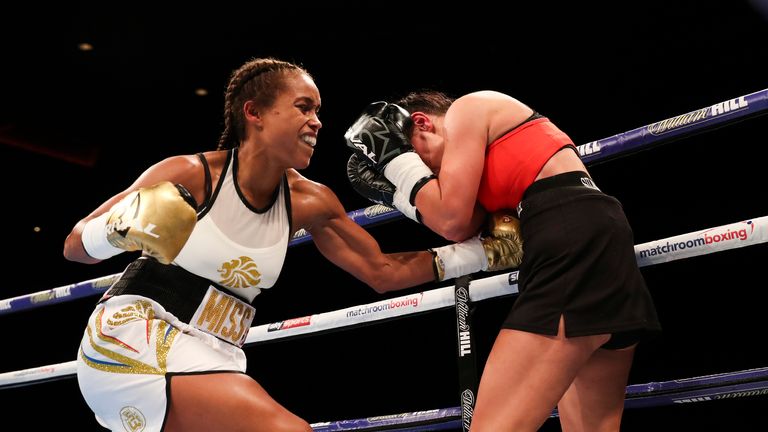 Barker: Natasha has done nothing wrong. She's learning her apprenticeship in the professional ranks, and I'm looking forward to seeing more of her next year. I think she's ready for a step-up in opposition and will continue to get even better. Grade B
Josh Kelly (5-0-KO4)
Barker: I've been impressed by Josh Kelly. He's obviously got a great relationship with Adam Booth and that seems to be propelling him. Adam Booth not only improves your boxing ability, he instills confidence in his fighters, and Josh Kelly seems to have that in abundance during some eye-catching wins. Grade: A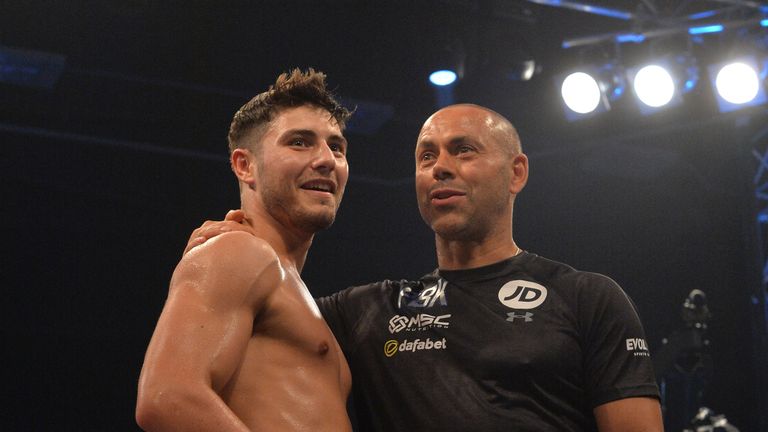 Oliver: Well this boy is one of those that could move up quicker than the rest of the class. He is that good. He does everything so well, it is going to be hard to find anyone at his level that is going to trouble him. Kelly is head and shoulders above the rest and needs to me moved on immediately. This is my star pupil. Grade: A+
Lawrence Okolie (7-0-KO6)
Oliver: If he thought he could just bully his way through opponents he found out the hard way against Blaise Mendouo. Yes he has got great power but next year I want to see another dimension to his game. We will see what happens when the big boys meet at the O2 in February. Grade: B-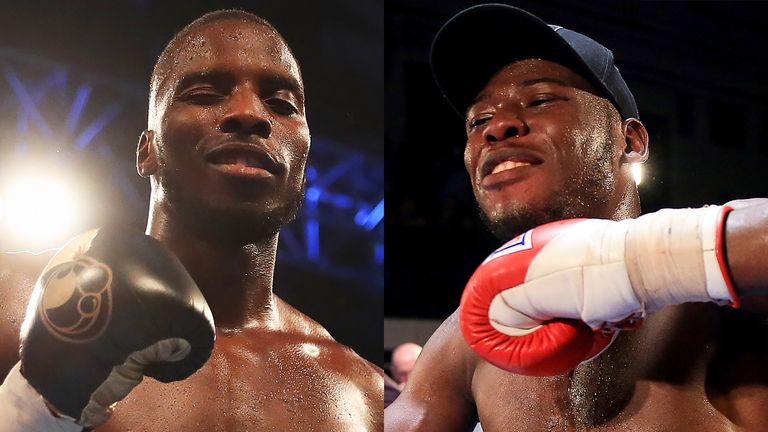 Barker: Lawrence has looked explosive. I love Okolie's rawness. He's well-schooled obviously like the rest of these Team GB fighters, but that rawness makes him dangerous, almost vulnerable at times, although he has never been hurt as such. He's got this concussive knockout power that is pleasing to watch. Grade A -
Watch Lawrence Okolie vs Isaac Chamberlain, with Joshua Buatsi, Ted Cheeseman and Felix Cash on the undercard, from The O2, London, on February 3, live on Sky Sports.