Whyte vs Browne: Dillian Whyte traded insults with Lucas Browne at first press conference
By Richard Damerell
Last Updated: 18/01/18 7:13pm
Dillian Whyte traded insults with Lucas Browne as the heavyweight rivals reignited their feud at a press conference in London.
The Brixton man has been embroiled in a long-running dispute with Browne on social media and there were heated words from both men ahead of their WBC 'silver' title fight at The O2 on March 24, live on Sky Sports.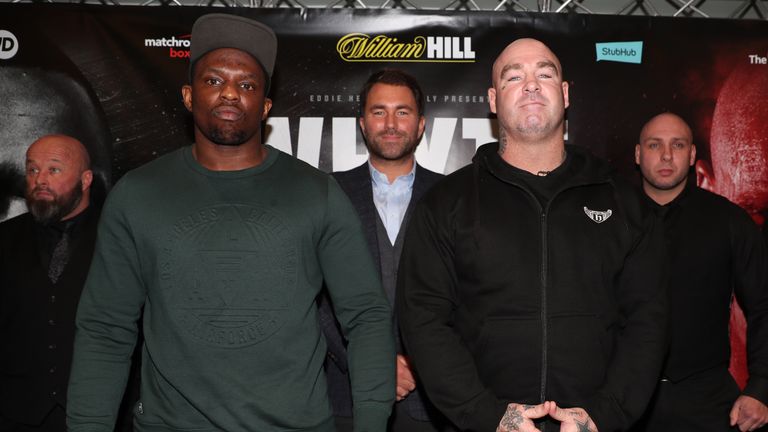 But Browne did supply a rare moment of humour by revealing how he was incensed by a 'pizza driver' remark from Whyte.
"We generally just don't like each other," said Browne. "There is nothing fake about anyone.
"An example would be, him coming out and trying to slate me about living in my mother's house. At that time it was accurate. But I live with her, I was training in Sydney, so yes I was living in my mother's house.
"He made it out as if, the actual words were he's a pizza driver, he's got no money so he's living with his mother. If that's what he likes to do, he likes to be a 13-year-old child, that's him."
The Australian has an unbeaten 25 fight record with 22 knockouts and firmly believes he has the power to trouble any fighter in his division.
"I've always held the power, I can go 11 rounds, lose 11 rounds and still knock him out in the 12th. From that point of view, I'm dangerous to anyone on the planet."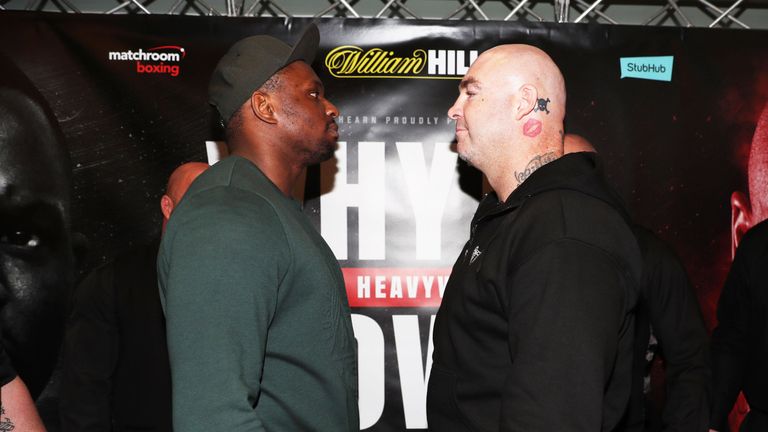 I'm dangerous to anyone on the planet.
Lucas Browne
But Whyte dismissed the threat posed by 'Big Daddy' and is confident he will keep his No 1 spot in the WBC rankings, just behind champion Deontay Wilder.
"It's a fight we've been trying to get for a while," said Whyte. "We've been chasing Lucas Browne for a long time, when he was supposedly WBA champion of the world.
"I offered to fight him, he said no I'm not ranked, no he's not going to fight me. Go and do it the hard way like he did. You didn't do it the hard way mate. What's the hard way?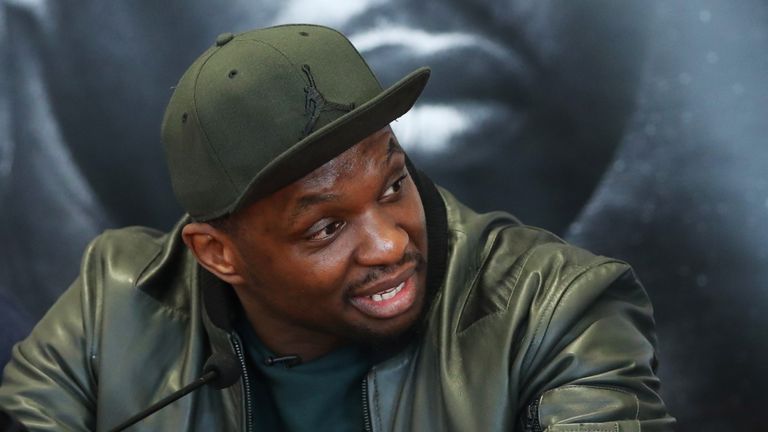 All he's got is power. I'm younger, fresher and have got power and skills.
Dillian Whyte
"Lucas Browne hasn't got no way of stopping me. He doesn't throw combinations and he's old and slow. All he's got is power. I'm younger, fresher and have got power and skills."
On the undercard, Frank Buglioni will defend his British light-heavyweight title in a rescheduled fight with Callum Johnson.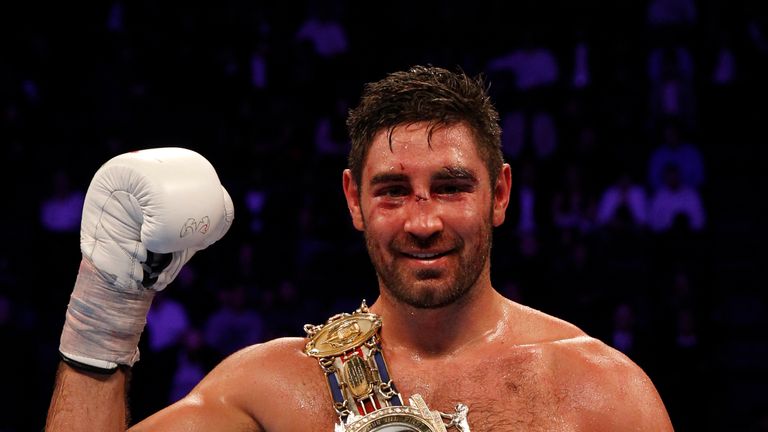 Buglioni said: "I expect to do a good number on him and then Hosea Burton, should they want the rematch, and then Anthony Yarde.
"I would like to just wipe out the British domestic scene and then move on."