Okolie vs Chamberlain: Mikael Lawal makes Isaac Chamberlain the favourite against Lawrence Okolie
By Tim Hobbs
Last Updated: 23/01/18 3:55pm
Mikael Lawal is giving Isaac Chamberlain the edge over 'British Beef' enemy Lawrence Okolie.
The west London cruiserweight has sparred both in the past and will be ringside when they put their unbeaten records on the line at The O2 on February 3, live on Sky Sports.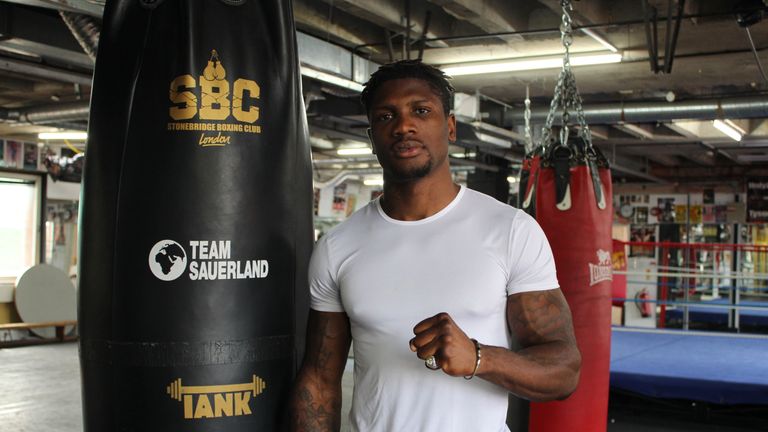 If I really had to put my money down, I would put it on Chamberlain, because of that experience.
Mikael Lawal
Lawal fights for the fifth time on the Oleksandr Usyk-Mairis Briedis undercard this Saturday and, having been in camp with the Ukrainian and Chamberlain out in Kiev, is going against the bookmakers - with Okolie at 8/15 and Chamberlain 6/4 with Sky Bet.
"I've never really spoken to him (Chamberlain) about being the underdog, but I was a bit shocked to hear that," he exclusively told Sky Sports.
"I thought he would be the favourite because he's got a lot more experience in the pro game. He's been 10 rounds in his career. But I've never really talked to him about it, to be honest.
"I think if this goes the distance, then Chamberlain's got it. If Okolie lands that big right he's got it can change the whole aspect of the fight. It could go either way.
"For me, I don't really want to take sides, but I just don't see Isaac getting caught with a big shot, if you know what I mean. If I really had to put my money down, I would put it on Chamberlain, because of that experience. There's a big difference between them on that."
Lawal will be the first of the three London cruiserweights to fight on foreign soil as a professional when he faces battle-hardened southpaw Istvan Orsos, in Riga, Latvia.
The 22-year-old lives in Shepherd's Bush and is the first Stonebridge Boxing Club fighter to turn professional and hopes to replace the likes of James DeGale and George Groves as west London's No 1.
"It (Latvia) is a great stage and a nice experience," he said.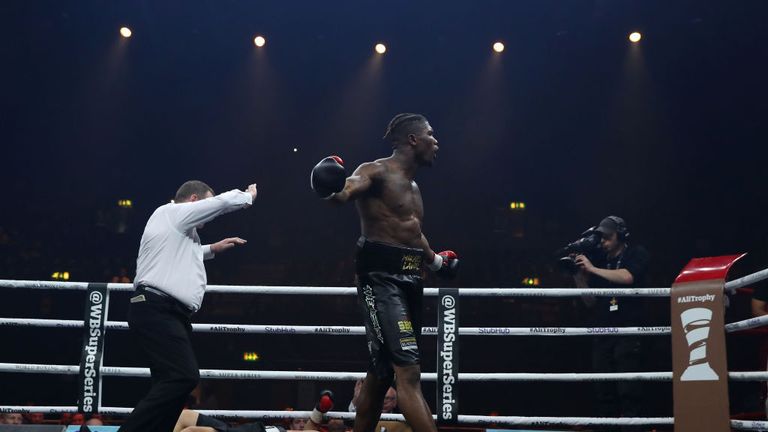 "I guess I am learning my craft properly because I had a good amateur career but I just didn't get the same experience like some of these other guys.
"I am trying to get my experience levels up. This will work down the line and although I am a bit nervous, but I will do the job."
Watch Lawrence Okolie vs Isaac Chamberlain, from The O2, London, Saturday, February 3, live on Sky Sports Main Event & Action.