Joshua vs Parker: Anthony Joshua should face Deontay Wilder after making US debut, says Amir Khan
By Richard Damerell
Last Updated: 05/02/18 3:00pm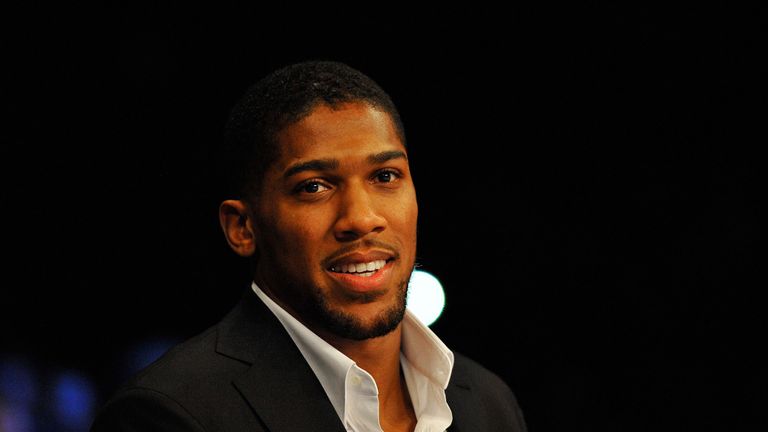 Amir Khan says Anthony Joshua should firstly make his American debut before pursuing a blockbuster bout against US rival Deontay Wilder.
Britain's heavyweight star is preparing for a unification clash against Joseph Parker, with three world titles at stake on March 31, live on Sky Sports Box Office, and WBC champion Wilder should be ringside in Cardiff.
Khan knows all about boosting his profile in America, having fought in New York and Las Vegas, and believes Joshua can create even more demand for the Wilder showdown if he takes his next title fight in the States.
"When you fight in America you become that global star, and that's what I did," said Khan, who is preparing to face Phil Lo Greco in Liverpool on April 21, live on Sky Sports.
"People around the world now, wherever I go, they will recognise me because of US television, how they promote you.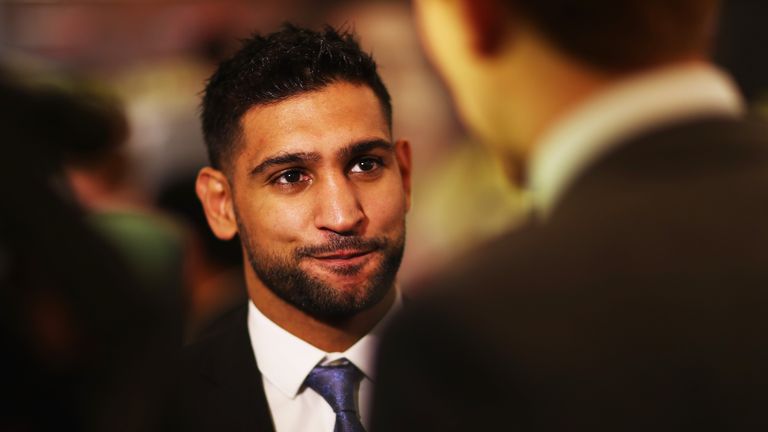 That's a fight people want to see in America, they are already talking about AJ. I think he should go there
Amir Khan
"One thing about the heavyweight division that AJ should definitely watch is - it's always been big in America with Muhammad Ali, George Foreman, Joe Frazier, Evander Holyfield.
"Why not fight in a country where heavyweight boxing is big?
"If he wants to make a big name, I think he might want to fight there first.
"He will build his name up, he will get a good knockout against some up and coming fighter, and then he will be ready, because people will see him live on TV and live in America.
"They will be like: 'This fight needs to happen now.'
"That's a fight people want to see in America, they are already talking about AJ. I think he should go there."
A bumper British battle against Tyson Fury could be another future option for Joshua, but Khan thinks the former champion needs a few warm-up fights following a lengthy absence from the ring.
"I think Fury might need a little more time," said Khan. "He's a great fighter, one of the best fighters in the heavyweight division.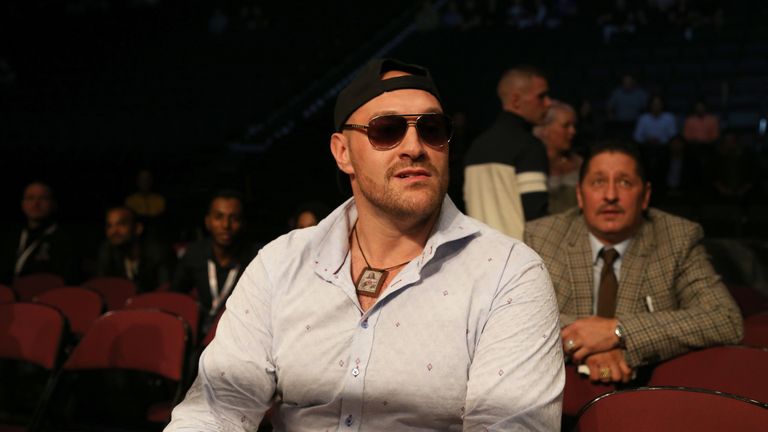 "He's got the boxing skills, that's something people will always probably underestimate him for. When he was fighting against [Wladimir] Klitschko, he was the first guy to set the blueprint on beating Klitschko.
"I said to everyone before that, he's going to school Klitschko, which he did. He out-boxed him in his own game, in Germany as well.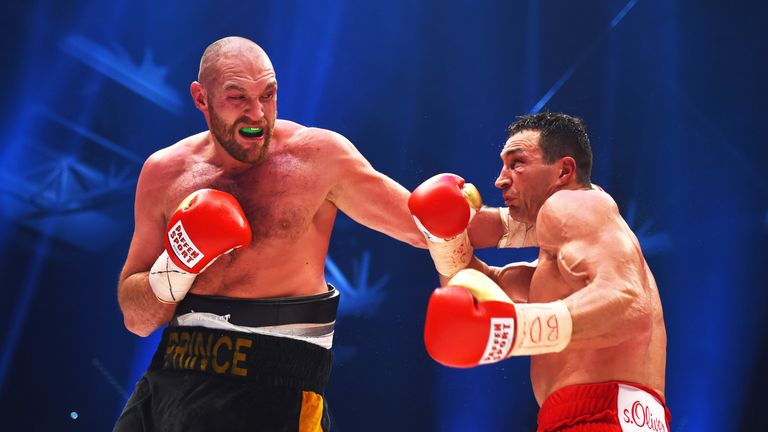 "It's not a 50-50 fight at the moment, because Fury has been out of the ring for such a long time. I think if Fury maybe gets two fights under his belt, and then takes that fight, then you can say it's a 50-50.
"At the moment, I give it 70-30 to Joshua. That's a Wembley fight, definitely."
Watch the Anthony Joshua vs Joseph Parker world heavyweight title unification fight, from Principality Stadium, Cardiff, on March 31, live and exclusive on Sky Sports Box Office.