Groves v Eubank Jr: George Groves waiting to learn extent of shoulder injury and place in WBSS final
By Andy Charles
Last Updated: 18/02/18 5:30pm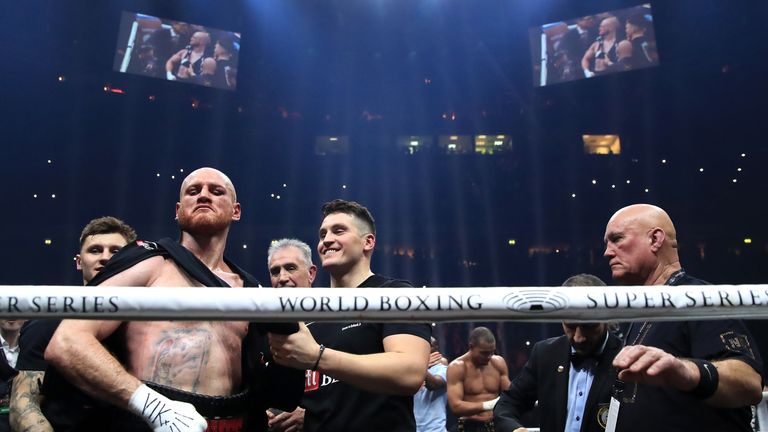 George Groves' team and World Boxing Super Series promoters are waiting to learn the extent of the WBA super-middleweight champion's shoulder injury before making any plans for the final.
Groves beat British rival Chris Eubank Jr in a punishing semi-final clash in Manchester on Saturday night, but he finished the fight in obvious discomfort after appearing to dislocate his shoulder in the final round.
The 29-year-old said his shoulder felt "pretty sore" straight after securing a unanimous points victory and Groves was unable to attend the post-fight press conference, heading straight to the hospital and leaving it to trainer Shane McGuigan to talk about the injury and his short-term future.
"It's a massive concern for the tournament. George Groves' health is paramount," McGuigan said.
"He said it felt like that [a dislocated shoulder]. I think it was 50 seconds into the last round.
"There was no towel going in, when you were so far up on points...well he should have been, I thought the scorecards were far too close.
"He was always going to be able to survive that last two minutes."
Groves is scheduled to meet either Callum Smith or Jurgen Braehmer in the final, with their semi-final bout taking place in Nuremberg next Saturday.
WBSS promoter Kalle Sauerland said there was no option but to wait to find out how much damage Groves had suffered before planning for the final, where Eubank Jr might even be asked to step in.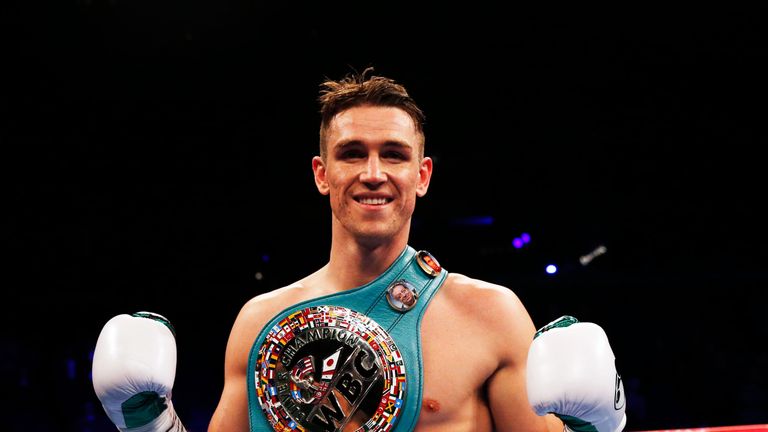 "We have a scope for when the tournament has to be completed; I won't go into details on that now, but we'll wait until Monday," Sauerland said.
"We're hopeful. With those sort of injuries, it can be that he can train very, very quickly again if it's just a case of it popping out.
"No one knows if there's any damage until the scans have been analysed by experts.
"The way he boxed and tied him up just with the right hand and stole time was, for me, an heroic ending to the fight."