Perhaps the result should have been more obvious. Maybe those of us who thought Chris Eubank Jr would outwork and swarm George Groves had naively been seduced by his father's proclamations, writes James Dielhenn.
The school of thought adopted by those who predicted a Eubank Jr win was not simply derived from Eubank Sr and talk of the 'warrior code'. There was an assumption that Groves' fitness and work rate were susceptible and his thirst quenched by finally winning a world title at the fourth attempt last year. That Groves made a fool of his critics, and his much-hyped opponent, is testament to levels of improvement that didn't always seem to be his destiny.
Groves stands, suddenly, as a true world champion with a victory on an enormous stage (notwithstanding his 2011 win over James DeGale). Overnight he has an aura as the boss of the super-middleweight division - his fellow champions Caleb Truax, David Benavidez and Gilberto Ramirez do not have the magnitude of Groves, at least yet. Perhaps this all should have been obvious before Groves outpointed Eubank Jr but only some people saw it.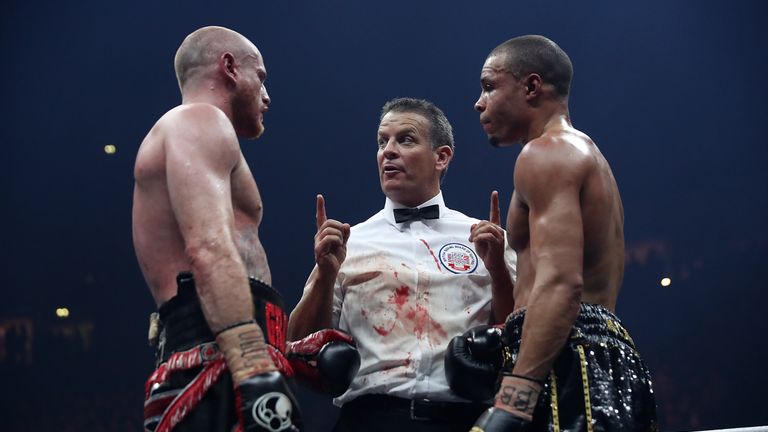 The strides forward he has made since he sat glumly on the canvas in Vegas, floored in the opening round of his third world title challenge by Badou Jack, are hugely impressive. Already beaten twice by Carl Froch, it seemed the ghosts of those defeats had badly impacted him. They certainly imposed upon him a reputation of vulnerability, enhanced as he hit the deck against Jack. He seriously considered retirement afterwards, a startling admission that he would probably never see the pinnacle of the mountain.
The work he has done with trainer Shane McGuigan, who took over the reins of a fighter no longer confident in his identity, is a credit to both men. Groves' rehabilitation into the skilful and knowledgeable world champion that boxed on Saturday night is a feel-good story that has permeated the entire sport.
Still just 29-years-old, which seems odd considering his career arc so far, Groves has experienced a second wind under McGuigan's guidance. Beating Fedor Chudinov for the WBA belt last May was a solid showing but the strength of mind required to outbox Eubank Jr (while ignoring the pre-fight hoopla) proves he possesses a credibility that should not be questioned again.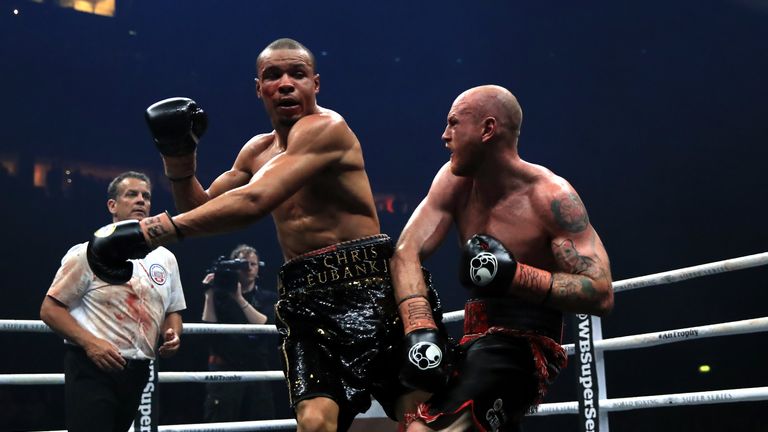 You could almost see Groves' brain ticking like a chess grandmaster teaching a young prodigy how to play. He had an answer for every movement Eubank Jr made - he knew too much, was too wily, and had learned too many horrible lessons in the past to fall for anything Eubank Jr tried to do.
So, where does the defeated challenger go next?
It seems inconceivable that Eubank Jr can continue without a strict trainer who won't stand for nonsense and whose surname, if possible, is not Eubank.
"I know what I'm doing. I don't need that instruction," Eubank Jr told Sky Sports last week but that rogue methodology has found its comeuppance. His father's day-to-day influence was waning anyway, Eubank Jr insisted, so we will learn plenty about the younger man in the coming months as he plots a return. The concern is that his previous dalliance with an experienced and impartial trainer, Adam Booth, ended before it could truly begin.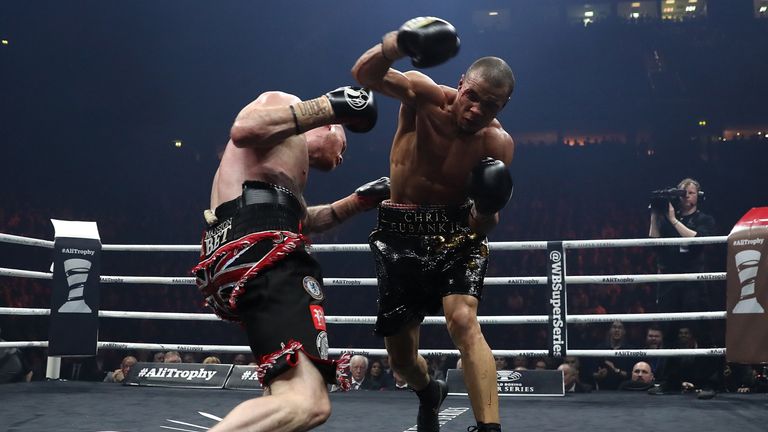 Winning a GENUINE WORLD title takes not only talent but heart, determination, desire. You don't question the heart of a TRUE champion!

The REAL champs recognise this is the true 'WARRIORS CODE' but it takes an ELITE fighter to know this..
Something @ChrisEubankJr can't grasp!

— Kell Brook (@SpecialKBrook) February 18, 2018
The raw ingredients exist and prospective trainers would be licking their lips to work with somebody of Eubank Jr's fitness, durability and gameness. The future is likely at middleweight where his aggression will not be nullified by naturally bigger rivals, like Groves.
A damning indictment of how far behind the world's elite fighters Eubank Jr finds himself is that he is only 18 months younger than Groves, with just three fewer fights. On Saturday's evidence, there is a huge gap to make up and time is never a fighter's friend.
The significant weakness inside the ring is a lack of cuteness at range, but a bigger question is whether he is open to learning. Meanwhile, his proudness at never having gone down remains, by millimetres. Even if he cannot reach world champion status, you feel there are exciting chapters in Eubank Jr's future because there is too much attention for there not to be.
Perhaps the best example of how Eubank Jr can patch himself up was throwing punches at him on Saturday night. Like Groves once did, Eubank Jr has lost the biggest two fights of his career and, again like his recent conqueror, there is reason to believe he will not and cannot fulfil his potential. There are similarities. Groves overcame his hurdles and Eubank Jr can, too.