Amir Khan says there is more he wants to achieve in boxing
By Mark Crellin
Last Updated: 23/02/18 8:08am
Amir Khan said he questioned his future in boxing while he was in the jungle for the I'm A Celebrity... Get Me Out of Here reality TV show.
The former light welterweight world champion said he came to the conclusion that he has more to accomplish in the sport and wants to quit when he is on top.
The Bolton man has not been in action since he was knocked out by Saul 'Canelo' Alvarez in May 2016.
But he will be back in the ring on April 21, when he will face Canada's Phil Lo Greco in Liverpool, live on Sky Sports - a fight Khan thinks could lead to great things.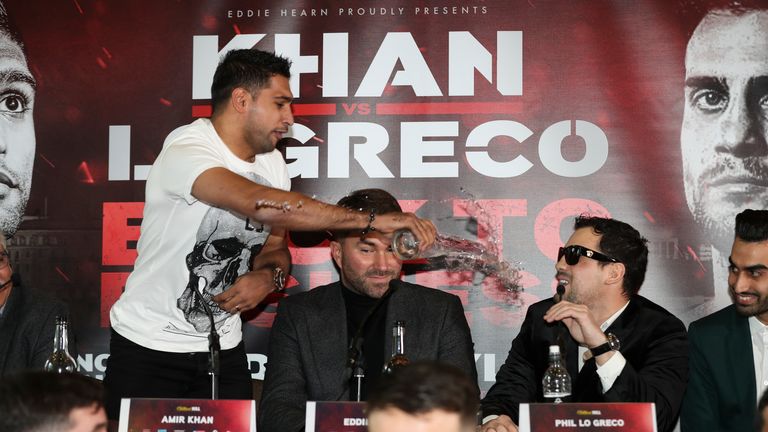 He told Sky Sports: "There were times in the jungle when I thought about where I want to be in boxing. Do I still want to fight? Do I still want to box?
"I could retire tomorrow and say I have had a great career, won world titles, and have had a great time. But there was still a little bit more left I wanted to achieve from boxing.
"While I was in that jungle I thought, look, I have just turned 31, I am at the peak of my career now, and this next year or two are going to be the final chapter.
"So, I want to make sure that I grab it with both hands and win another world title, win more fights, and call it a day on top.
"I can't just retire after the Canelo loss."
Kell Brook could lie in wait in the future for Khan but he is being careful not to under underestimate the battle-hardened Lo Greco.
"I'm not looking past Lo Greco because he is very dangerous," Khan added.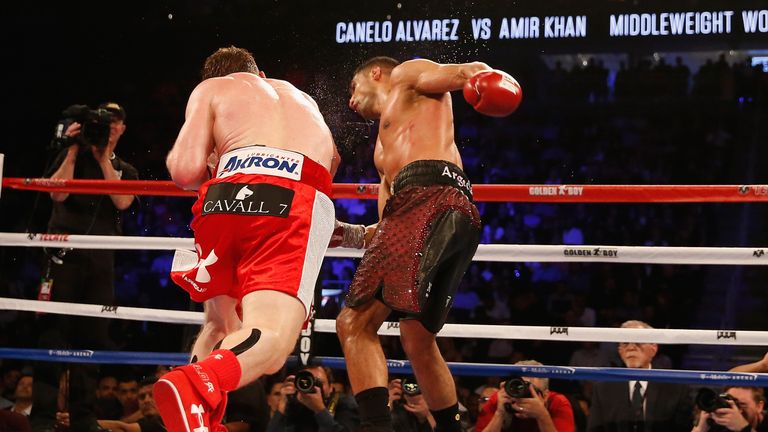 "I need to come back, there are some big fights out there for me. Let's get past the next fight Lo Greco fight.
"Having had that defeat, I want to see how I am as a fighter. Coming back into boxing - let's see how this fight goes and take it from there."