Saul 'Canelo' Alvarez returns positive sample for Clenbuterol
By Rory O'Callaghan
Last Updated: 06/03/18 1:49pm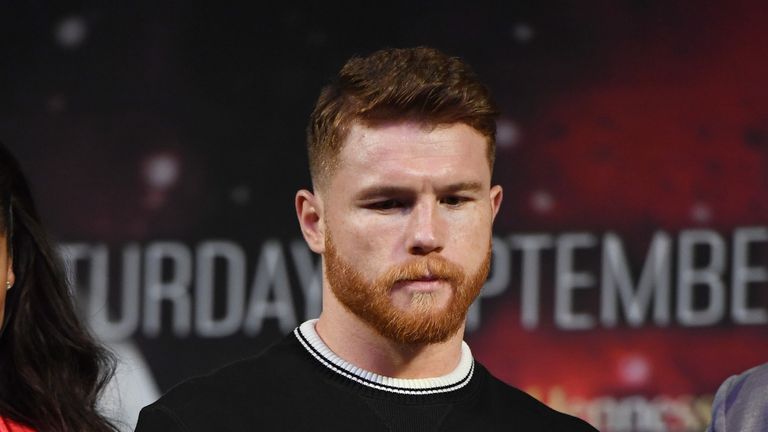 Saul 'Canelo' Alvarez has returned a positive sample for trace levels of Clenbuterol ahead of his rematch with Gennady Golovkin, Golden Boy Promotions has confirmed.
Golden Boy blamed the positive sample on contaminated meat in Mexico and confirmed Canelo will move his training camp to the United States in order to avoid further contamination.
Clenbuterol is used by asthma sufferers as a decongestant but is classed as a prohibited substance by the World Anti-Doping Agency (WADA).
Mexican boxer Erik Morales tested positive for Clenbuterol ahead of his fight with Danny Garcia in 2013, while five players from the Mexico national football team were also found to have the drug in their systems in 2011 but were cleared by WADA after they claimed it came from contaminated food.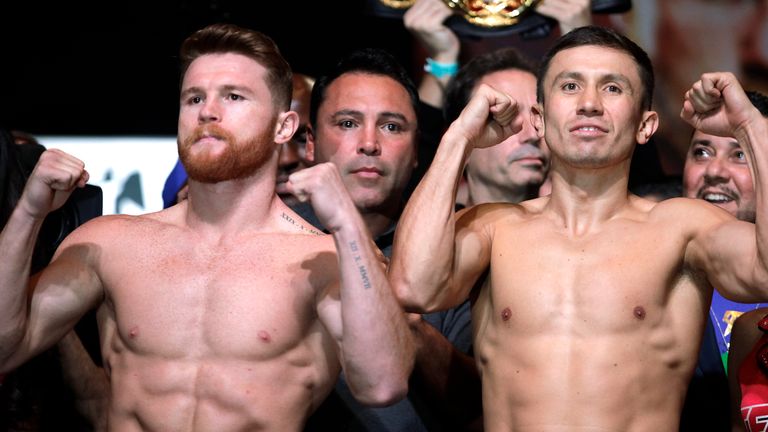 Canelo is due to face Golovkin in Las Vegas on May 5, and the Mexican has pledged to submit to a variety of Voluntary Anti-Doping Association tests ahead of the bout.
Golden Boy confirmed the positive sample in a statement on Monday, which read: "As part of the voluntary testing program that Canelo Alvarez insisted on ahead of his May 5 fight, one of his results came back positive for trace levels of Clenbuterol, consistent with meat contamination that has impacted dozens of athletes in Mexico over the last years.
"As Daniel Eichner, Director of SMRTL, the WADA-accredited lab that conducted the tests stated in his letter today, "These values are all within the range of what is expected from meat contamination."
"Upon receiving this information, Golden Boy immediately notified the Nevada State Athletic Commission and Gennady Golovkin's promoter, Tom Loeffler.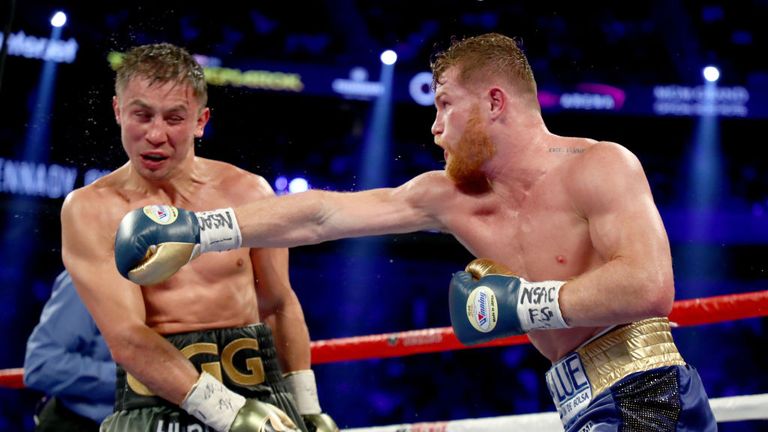 "As has been planned, Canelo will immediately move his training camp from Mexico to the United States and will submit to any number and variety of additional tests that VADA deems necessary ahead of and after May 5."
Canelo insists he has not taken Clenbuterol knowingly and is keen to prove his innocence ahead of his upcoming bout.
"I am an athlete who respects the sport and this surprises me and bothers me because it had never happened to me," said the 27-year-old.
"I will submit to all the tests that require me to clarify this embarrassing situation and I trust that at the end the truth will prevail."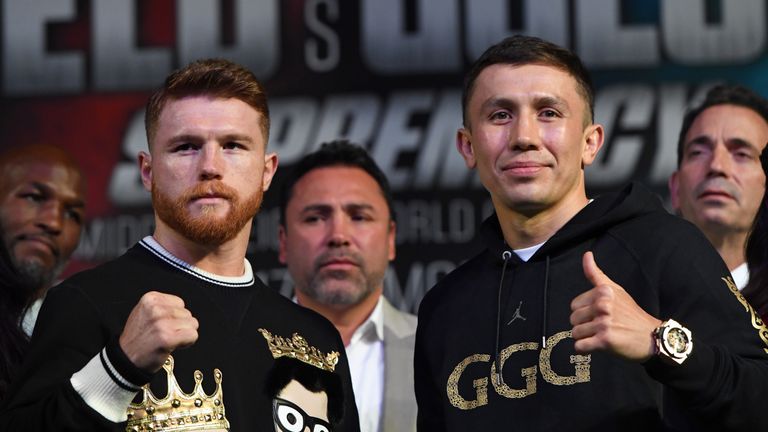 Golovkin's promoter, Tom Loeffler, refused to speculate on Canelo's positive sample until further details are released.
"We have to reserve comment until we get more information from the Nevada Athletic Commission, but Abel [Sanchez] has always insisted on testing for GGG fights so that there was no question about his punching power or conditioning," Loeffler told Sky Sports.
"GGG believes in a level playing field for both athletes because boxing is such a dangerous sport."