Scott Quigg weighs in over featherweight limit ahead of fight with Oscar Valdez in Los Angeles, but the bout will still go ahead.
However, Valdez's WBO featherweight title will therefore not be on the line when the pair square off in the early hours of Sunday morning, live on Sky Sports.
Quigg weighed in at at 128.8lbs, 2.8lbs over the featherweight limit, while Valdez, who has won all 23 of his professional contests, weighed in at 125.8lbs.
"I have tried everything. Everything was on track," Quigg said. "I was three-pound over yesterday morning, got up and did three sessions yesterday. It didn't budge.
"I apologise to Oscar and his team. I can show you exactly what I have done, the weight was perfect. It just wouldn't shift yesterday. I tried and tried, and I have not stopped trying.
"I don't want to jeopardise my health but believe me I tried and I am devastated really, because I have come here to win that world title."
The fight will go ahead nonetheless and Quigg hopes to bounce back from this disappointment.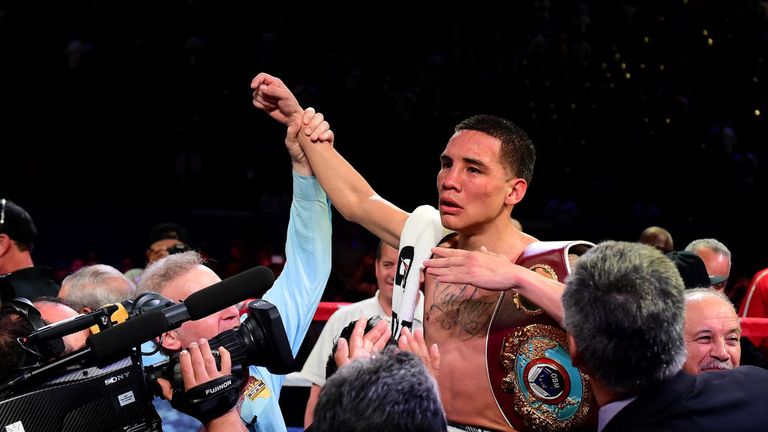 He added: "I have got to get my mind focused, I have still got the job to do.
"The main thing is going out and getting the win. Again I apologise but there was really nothing more I could have done."
Valdez said: "I was a little surprised that he didn't make the weight. It felt a little bit unprofessional on his part.
"In reality, it does not really bother me, I am well prepared and it won't be a problem. I am well prepared to go all 12 rounds and go toe to toe with Scott Quigg.
"I did my part, he didn't, but that is in the past now, so let's get the fight going and it won't be a problem."