Badou Jack intent on 'beating up' Adonis Stevenson in May 19 fight
By Matt Horan
Last Updated: 23/03/18 5:31pm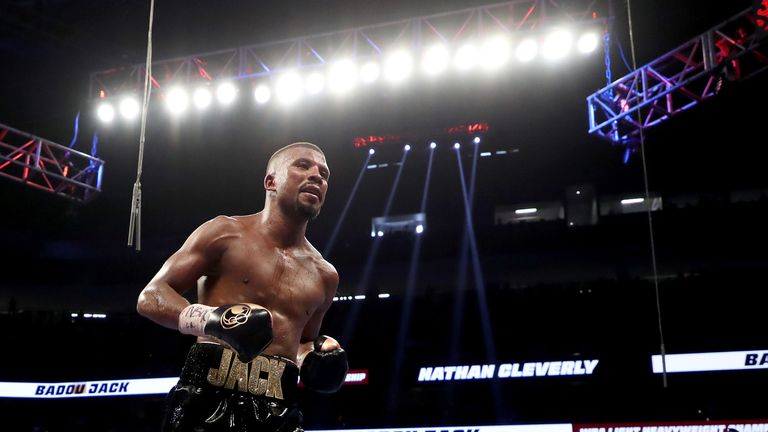 Badou Jack has warned Adonis Stevenson that he is in the shape of his life ahead of their light-heavyweight clash and is "coming to beat up" the Canadian on May 19.
Jack will travel to Montreal to take on WBC champion Stevenson this summer as he looks to become a three-time world champion, live on Sky Sports.
The contest will mark the second fight for Jack at 175lb, having stopped Nathan Cleverly inside five rounds previously, and the 34-year-old says that the move up in weight has brought out the best in him.
"I feel way better now and preparation for this fight has been really good," Jack told Sky Sports. "I've been in pre-camp since my last outing so I'm already feeling sharp.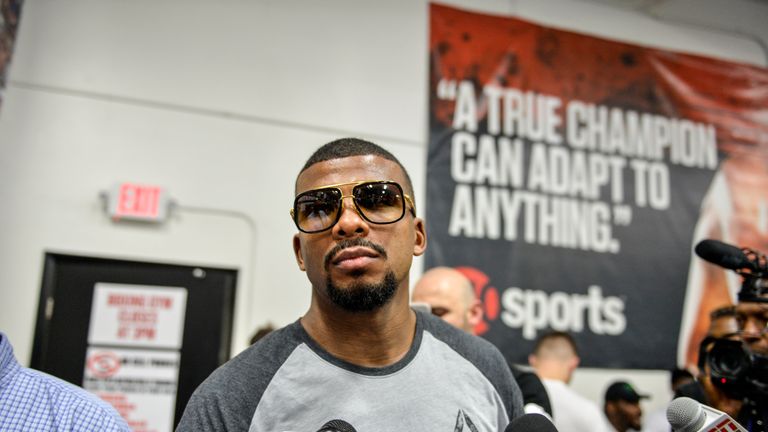 I'm going to take his belt and become a three-time world champion and then I want to unify the division
Badou Jack
"I feel way better at this weight now. 175lb isn't easy to make either as I'm a naturally big guy but I'm more comfortable, faster and stronger than ever - this was the right move for me.
"My last training camp was the best I've ever had and I'm generally much happier. I can work more on the boxing side of things rather than worrying about stripping down.
"I have more energy and power behind my punches and I'm coming there to beat Stevenson up. I'm not going to play no games - I'm always looking for the knockout."
Jack is wary of the threat of long-standing WBC champion Stevenson but is confident of getting the victory and moving on to potential unification outings.
"Stevenson has a big punch and is a pretty good boxer too. He's not a dumb fighter or just a power puncher and he will bring it, this fight will be very exciting for all the fans.
"I'm going to take his belt and become a three-time world champion, then, I want to unify the division. Stevenson first and after I'll take on all the other contenders."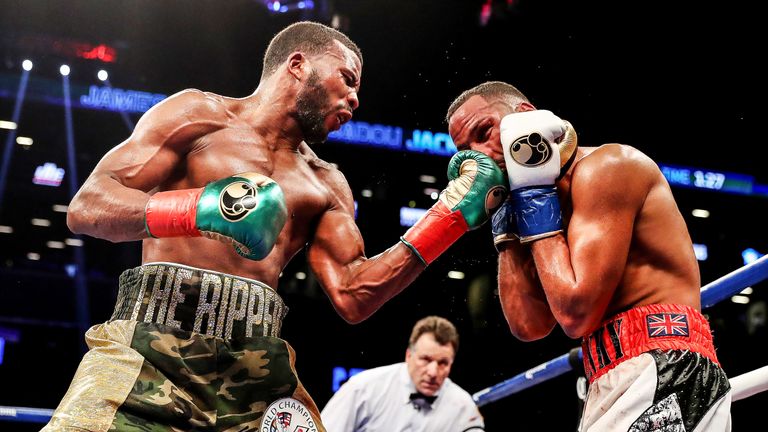 The Las Vegas native is a familiar face to British fight fans having defeated George Groves and drawn with James DeGale during his stint down at 168lb.
"I love the UK fans, they always give me a lot of love and they're the best in the world. I've fought many British fighters, I almost feel like one myself now.
"I never mind being the away fighter and facing Stevenson in Canada will be no problem, I'd also love to fight in the UK in the future."