Cordina vs Dodd: We go in camp with Joe Cordina ahead of his first major title shot
By Matt Horan
Last Updated: 04/08/18 9:52am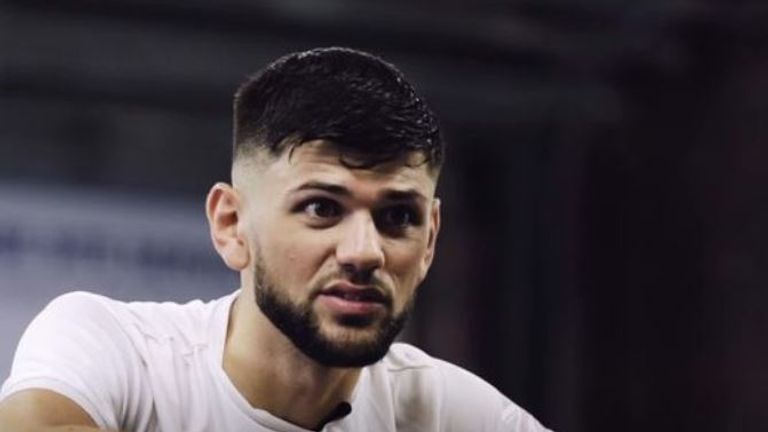 After two outings at The Principality, Joe Cordina headlines his home city for the first time so we talk to the Cardiff star about life away from the cameras...
Cordina will fight for his first major title this Saturday when he faces Sean Dodd for the vacant Commonwealth belt at the Ice Arena Wales, live on Sky Sports.
Ahead of his eighth pro fight, we talk to 'The Welsh Wizard' about life in a thriving gym, working under Tony Sims, and the spars that set the tone during a full-throttle camp...
So tell us a bit about your gym and what it's like?
So I train in Brentwood, Essex, under the guidance of Tony Sims. It's not the fanciest of gyms for sure, you've got bags, a ring, weights, all the things you'd expect.
There's a good group of lads in there so it's a great environment, we all get a long brilliantly. It's quite an inspirational place as well, we have pictures of the likes of Anthony Joshua and Muhammad Ali on the wall.
Are there a lot of familiar faces in the gym?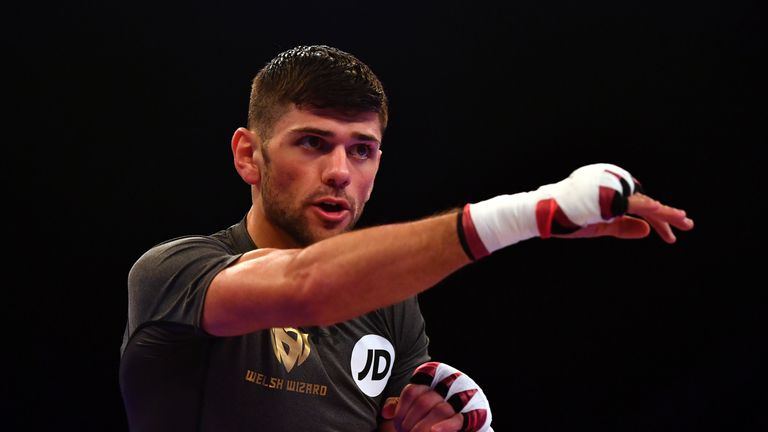 We do everything together, we run, train, spar together. Everything is in house, we don't need to go out, we have everything we need. It's a great crack.
Joe Cordina
It is a busy gym, but it's brilliant, there's a great vibe. You've got Ricky Burns, Conor Benn, John Ryder, Martin J Ward, Felix Cash, Ted Cheeseman among others, so there's a lot of us.
We do everything together, we run, train, spar together. Everything is in house, we don't need to go out, and we have everything we need. It's a great crack, we're all very close.
Are you particularly close to anyone?
I live with Ricky Burns and he's a great inspiration for me. He works harder than anyone and I just try to emulate him, he's a proven three-weight world champ, he's done it all.
If Ricky goes for a run or gets up at night to go to the gym, I will go with him - I know following him will only help me. He puts his life and soul into boxing.
He's the most dedicated but I'm catching up. Tony said to me before 'Joe you've gone from a lazy fighter to one of the ones who pushes themselves the most'. It's because of Ricky.
Who's your favourite sparring partner?
It would have to be Ricky again, I always know it will end up being a mini war.
After one of our last spars, Ricky said: "As soon as you declared war after the second round, there was no going back" I enjoy and love it, it's all a great learning curve for me.
So how does a standard day go?
I 'm out of my bed at 6.30am every morning and then I'm down to the gym for 7am and start with a few runs.
Sessions normally start at 2pm, Tuesday's we will train alone or in pairs and the other days, we spar together so it changes up.
That'll normally finish about 5pm and then, after a little break, it's back to the gym for 7.30/8pm to do more strength work or cardio. Life is pretty much train, eat, sleep on repeat, but I know it will benefit me in the long run.
Why was it Sims that you decided to turn pro with?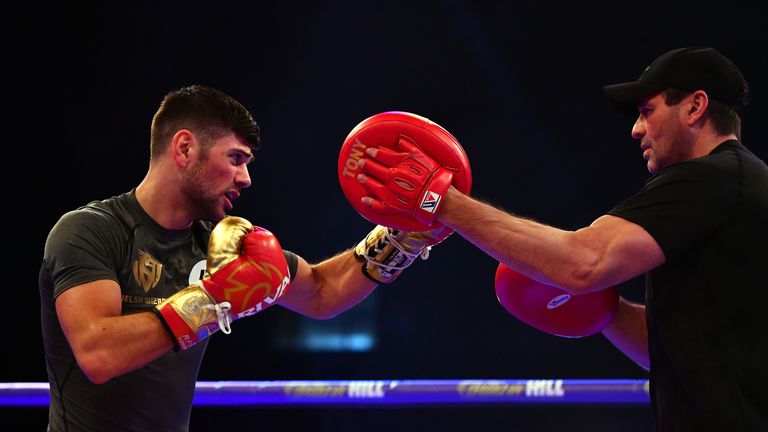 When I was with Team GB, Tony came up to Sheffield with a few of the boys, [Conor] Benn, [Ohara] Davies and [Kevin] Mitchell, so I got to know them all really well.
I liked Tony and his advice for his fighters. They were all doing well, I was looking to turn pro with someone like that. Generally, it's a young, hungry, stable… I needed a change and needed to be around fighters with the same drive as me, with the aim to win wold titles.
What's Tony like then, is he tough on you guys?
Tony's knowledge of the game and the respect he gets speaks for itself. He's laidback but, at the same time, nothing will get past him.
If you mess around, he'll be on you. You can't take the mick, he's sharp and will be on you. It's great to have someone like that, we can have a laugh, but in training, he's on it and gets the job done.
Watch Joe Cordina against Sean 'Masher' Dodd, for the vacant Commonwealth lightweight title, on NXTGEN, from the Ice Arena Wales, Cardiff, on Saturday, live on Sky Sports Mix, from 7.30pm and Sky Sports Action, from 8.30pm.