Joshua vs Parker: David Price sees Alexander Povetkin clash as his 'world title fight'
By Matt Horan
Last Updated: 29/03/18 2:33pm
David Price sees his showdown with Alexander Povetkin like a "world title fight" and the Brit is ready to let nature take its course when the pair set foot in the ring.
The popular Liverpudlian heavyweight will battle the intimidating Russian at The Principality stadium this Saturday night on the undercard of Anthony Joshua's unification clash with Joseph Parker, live on Sky Sports Box Office.
There is a sense of last chance saloon for the towering Price and he has acknowledged that, after several setbacks in his career to date, this is a golden opportunity he simply could not pass up and is embracing the unfamiliar underdog tag.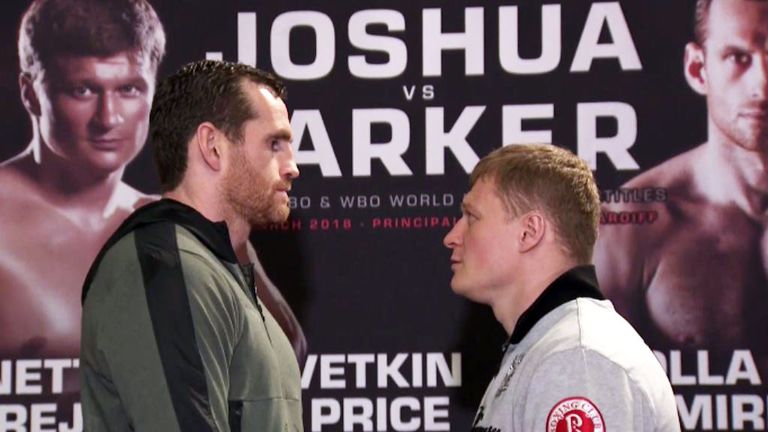 "There isn't pressure as far as what the public and boxing world expect going into this one, but there is always pressure from myself to perform," he said, speaking exclusively to Sky Sports.
"The upside of winning this fight is that good, I'm desperate to win.
"The pressure I'm putting on myself, I need that, I need the adrenaline to be going to make sure that I can perform.
This is as big as it gets for me at the moment - this is like my world title fight.
David Price
"If I win this fight, one way or another, I will get a big fight off the back of this. This is as big as it gets for me at the moment - this is like my world title fight."
Price is well aware that victory will skyrocket him to the highest echelons of the heavyweight ranks but is under no illusions of the tough task ahead against Povetkin.
"Povetkin is seen as probably the second best heavyweight around after Anthony Joshua so if I beat him, I've beat the man. Then, Joshua aside, people will want to beat the man who beat the man.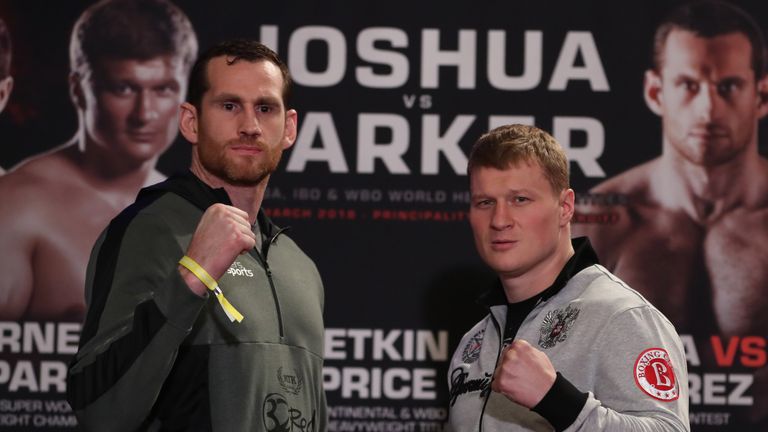 "It will open doors one way or another.
"This is why I'm in boxing, for big fights like this, I've been longing for this type of opportunity and thinking it will never come along.
"It fell onto my lap out of nowhere and I didn't have to think twice about taking the fight.
"Training has gone well, I've prepared as well as I can, all I have to do is go in and let nature take its cause.
"I don't need to overthink, I just need to go in and be David Price and if I can do that, I have a chance of pulling this off."
Watch David Price vs Alexander Povetkin, on the Joshua vs Parker undercard, live and exclusive from Cardiff, March 31, on Sky Sports Box Office. Book via your Sky remote or online here.