Khan vs Lo Greco: Amir Khan vows to make 'disrespectful' Phil Lo Greco pay for personal attack
By Matt Horan
Last Updated: 09/04/18 7:43pm
Amir Khan says that Phil Lo Greco's verbal assault at January's press conference made him angry and has only served to fuel his fire in training camp.
'King Khan' will take on Lo Greco in Liverpool on April 21, live on Sky Sports, as he returns to fight on British soil for the first time in five years.
The pair clashed at the press conference to formally announce the fight over two months ago after Lo Greco made comments about Khan's personal life and the 31-year-old is now intent on silencing the fast-talking Canadian.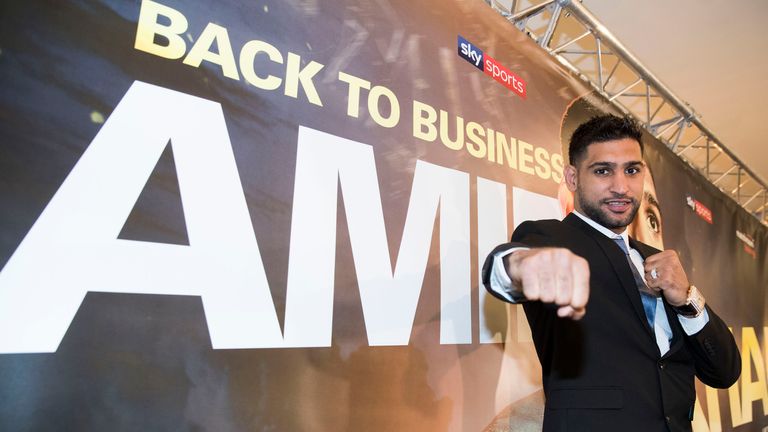 I want to show him who's boss and put it on him, he needs to watch what he says. He's an idiot and he's going to be put in his place on April 21.
Amir Khan
"I am going to make a big statement on April 21," said Khan. "I'm not going to make any mistakes. No fight is easy and I'm very focused on beating Phil and beating him well.
"The hard work has been done and I hope he's in the best shape he's ever been in - we gave him enough notice so there's no excuses, he's had 11 weeks so he better be looking good because I want to beat him badly at his best.
"He got personal at the press conference and that's not right - he's going to pay for that. Talk about boxing, talk about me getting KO'd or getting beat - but going into my personal life is disrespectful and that's made me angry.
"I want to show him who's boss and put it on him, he needs to watch what he says. He's an idiot and he's going to be put in his place.
"The fans hate him now and he's going to be in for a hostile night from the fans in Liverpool. British fans are the best in the world and he should've come here wanting to get them on his side, but there's no chance that will happen."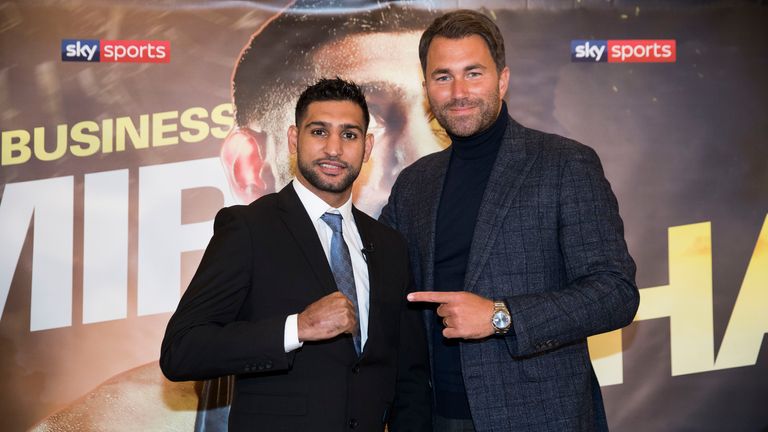 Khan admits that there is a lot of pressure as he makes his first ring appearance for almost two years, knowing he sits on the cusp of a world title shot.
"There's pressure every time and I know that, if I lose, it's game over for getting those huge fights," the 31-year-old continued.
"I cannot make any mistake and what he's said in the press conference has only added more fuel to the fire.
"I've felt great in camp and I know that I need to be at my sharpest as I've been out for a while and I know that he's going to think he can take advantage of that and upset the odds - but that's not happening.
"Welterweight is where I want to be winning world titles at. The next two fights are going to be huge marquee names that make me a two-weight world champion.
"Eddie [Hearn] knows what I want and he's got the plans down, I know I can win that world title this year but I cannot look past Phil, he's coming to smash my dreams."
Watch Khan vs Lo Greco from Liverpool, live on Saturday, April 21, on Sky Sports Main Event & Action, from 7.00pm.